Disclosure: *This post may include affiliate links. As an affiliate, I earn from qualifying purchases.


Healthy food substitutions to try.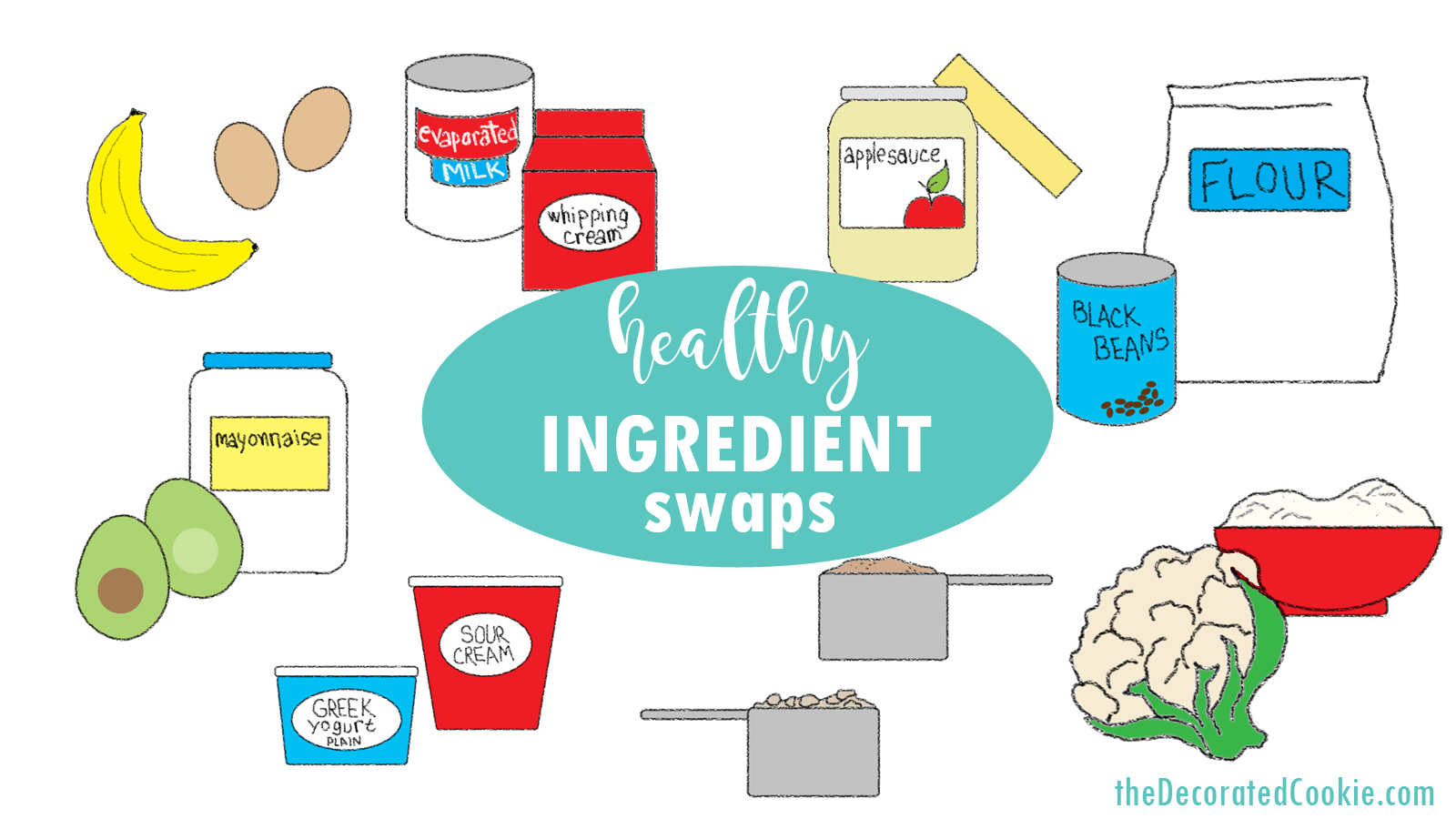 healthy food substitutions
I know, I know this blog isn't exactly all health food. But despite my name, "the decorated cookie," I actually eat pretty well myself.
It's all about moderation.
So, for example, I go light and easy with food all day, eat green things, and then I down a baguette and block of cheddar while watching Netflix at night. Balance.
But I do actually cook healthy dinners, it's not cookies and marshmallows all day long.
If you've been trying to find ways to cut some of the calories as the holidays approach, here are a few simple healthy food substitutions for ingredient swapping.
For the most part, because I believe in moderation (see above), I stick with the originals. But one swap I use frequently is evaporated milk for cream. It works so well.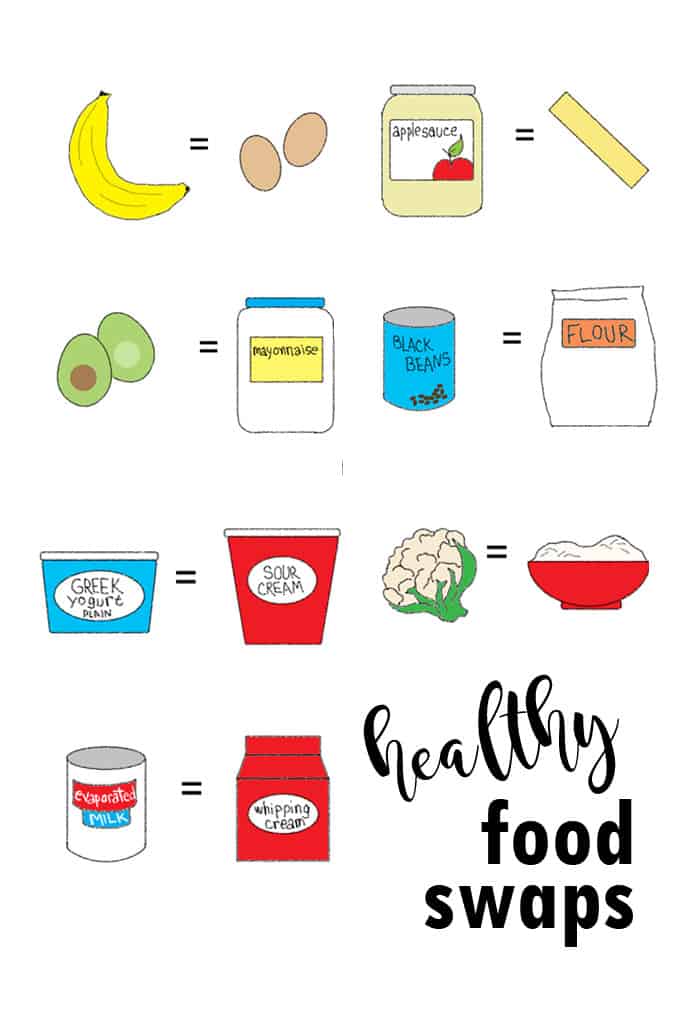 A handy video with your healthy ingredient swaps:
PIN FOR LATER: