This copycat version of the Nestle Crunch bar tastes just like the real thing! And you need only two ingredients.
how to make homemade Nestle Crunch bars
The easiest candy bar you can create at home? The Nestle Crunch. It's just two ingredients. And you might even have them already. All you need to do is melt some chocolate and stir in Rice Krispies. That's it. You're one microwave button away from eating a homemade Nestle Crunch bar right now.
more copycat candy bars
Need more homemade candy bar ideas? Try this giant Kit Kat bar or homemade Take Five chocolate pops.
video how-tos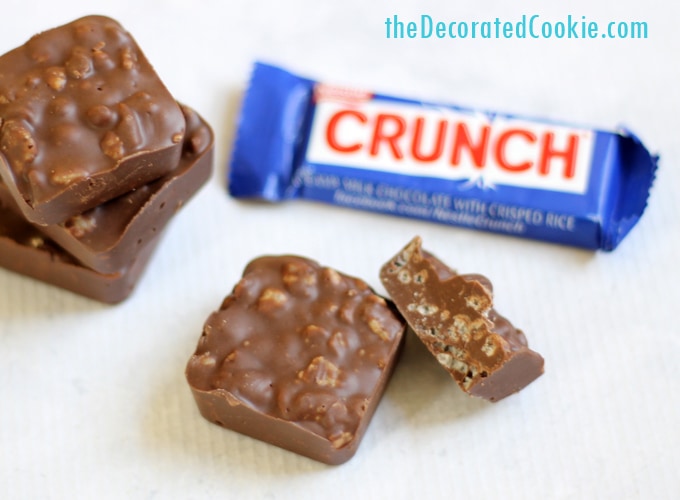 With the jillions of silicon molds out there, you can make just about any shape you like, too. I went for simple squares and used a brownie silicone mold pan because I like to keep things simple (with my food, if not my life). And this mold is the closest I have to the actual Nestle Crunch shape of a rectangle.To give you some ideas on molds out there, I've seen Doctor Who, Star Wars, Star Trek, skull and cross bones, dinosaurs, hearts, Legos, flowers, letters and more. So these would be great for any themed party treat. ThinkGeek has a lot of choices. So does Perpetual Kid.
which chocolate chips to use?
I would advise using Nestle-brand milk chocolate chips, because it seems like the right thing to do, what with using the Nestle Crunch as our inspiration. With the milk chocolate chips, these taste exactly like the real thing. Or, try Nestle dark chocolate chips. Then these would be considered health food, I think. Yes?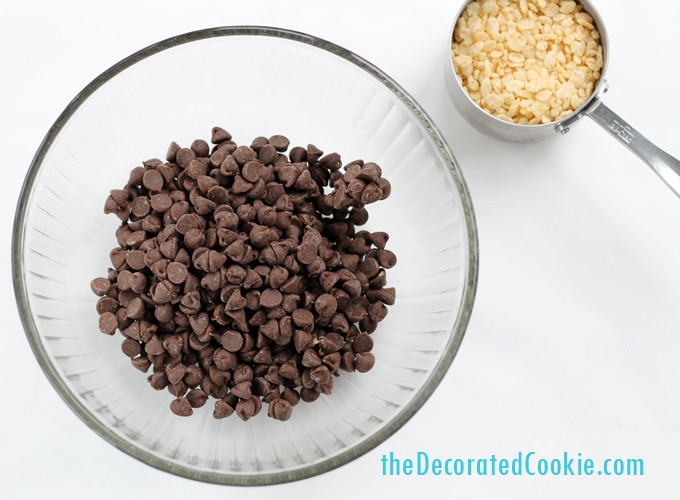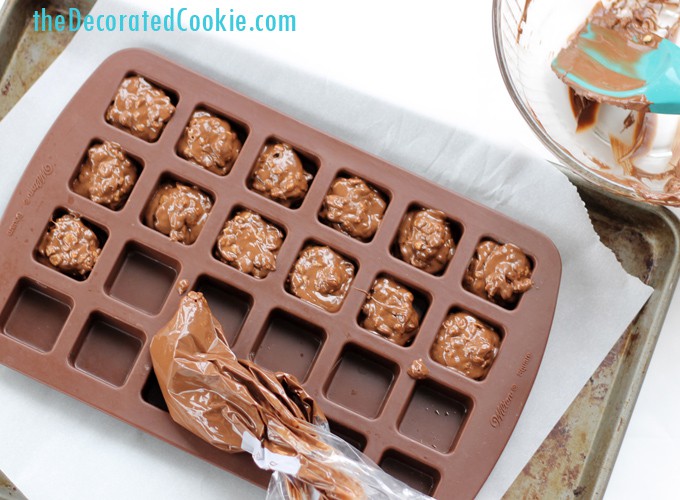 The recipe for copycat homemade Nestle Crunch Bars:

You can also find this crunch bar recipe on Food Fanatic, where I contribute homemade versions of store-bought things.
What to save this to make? Here's a handy Pinterest image for you: