Disclosure: *This post may include affiliate links. As an affiliate, I earn from qualifying purchases.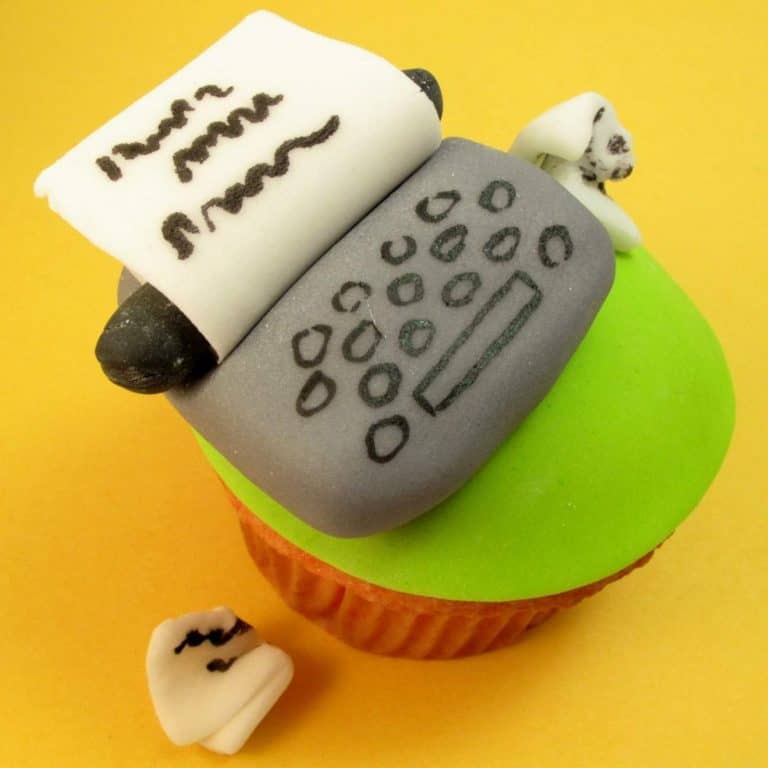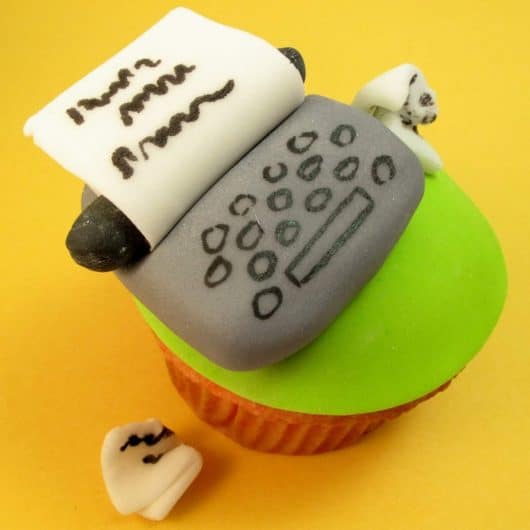 Blogging is impacting the world of publishing more and more, I think, as evidenced by the slew of talented bloggers getting book deals. Bloggers are demonstrating that they can convey their creativity to others and publishers have taken notice. These worlds of computer and paper are colliding. So today I thought I'd tackle the way-too-huge-to-tackle topic of blogging. And since I started writing this post, that topic got infinitely huger with debates over the ups and downs of Pinterest, which I'm NOT addressing quite yet. Maybe next week… Because I have many, many strong opinions on how important original sources are.
Anyone entering or already in the food blog world probably understands my title. Blogging is not an escape from the world we know offline. Far from it, I see the same dynamics of reality work themselves out in similar ways in blogland. For better or for worse. But I like to the think the scales tip to better. They must, or why else would we keep doing this? Aside from things like getting to write Sugarlicious.
(The photographs in the post are scattered from my blog, just click on the photo to go to the original post.)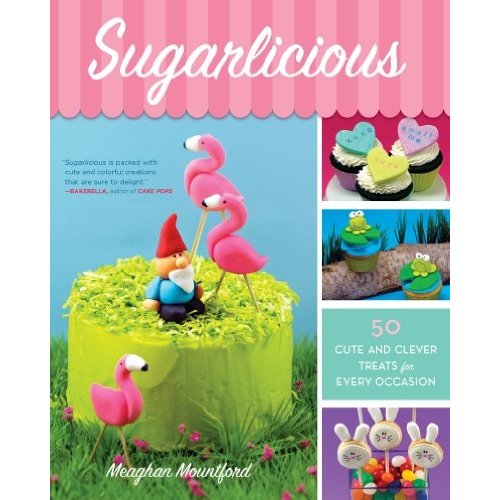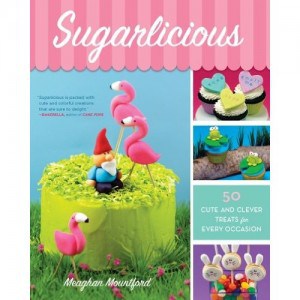 How blogland can be just like Middle School, aka Junior High
aka Fisher Jr. High if you live in Trenton, NJ

The pay sucks. Yeah, like scrounging for movie money. While those more skilled in Search Engine Optimization and advertising and CPMs probably do make a nice living blogging, those of us lacking such knowledge get paid very, very, very, very little for their hours of baking and photographing and writing and creating. You definitely can't go into blogland with a plan to strike it rich. But the beauty of blogging is that it does give someone like me, home with her daughter and needing flexibility, a chance to earn at least some income. Between my other gig (where the owners do understand SEO and advertising and CPMs) and work for other blogs, I do earn a little. I'm not buying gold toilets and diamond encrusted shoes, but I probably wouldn't buy those things anyway.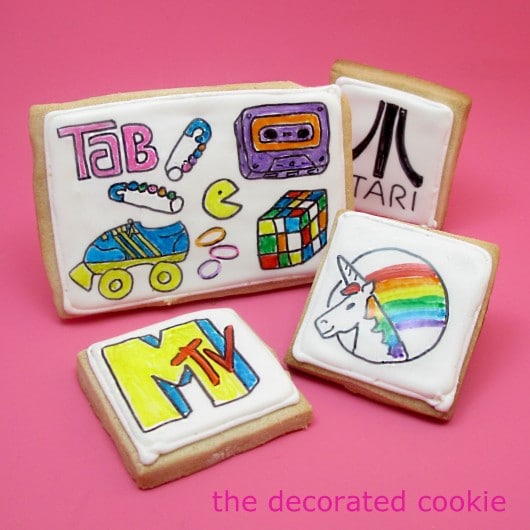 You feel insecure and compare yourself to others. Plus, there are cliques.
Anyone who has obsessively checked their own google analytics stats against another blog's number of followers or comments knows of what I speak. It can consume you, comparing yourself to other creatives, their popularity, their work, their numbers. Why don't I get 50 comments every time I post? Why aren't my monthly visitors skyrocketing? How come I'm not featured on all these other sites?
So you try hard. You leave comments, you submit to food porn sights, you add your posts to link parties, you spend hours spreading the word on facebook, pinterest, twitter, foodgawker, tastespotting… anywhere you can who will take you. And then you get a mere blip in traffic. It's exhausting, this race for clicks.
And to top it all off, it may seem like all of these well-known, big bloggers know and love each other and you are on the outside.
It's impossible to avoid this game entirely, especially if you do want to earn income blogging and need the numbers, but I'm learning more and more (with each and every yawn and eye rub) that it's best to step back from this angst-provoking mindset. It's too draining to work so hard for the numbers, when really, it should be about creating and sharing. That's what I tell myself when I step over to the dark side, "Create and Share, Create and Share. They Will Come. Or Not." Easier said than done, but I keep saying it anyway.
And these "cliques"? I've found that these cliques are not about the popular kids closing themselves off to the less popular kids. It's merely about a continued presence and growing friendships and respect for each others' work. I know that with the friendships I've made through blogging myself, it's happened slowly and organically, much like real life. Not out of exclusion. But I know it can be tough, right?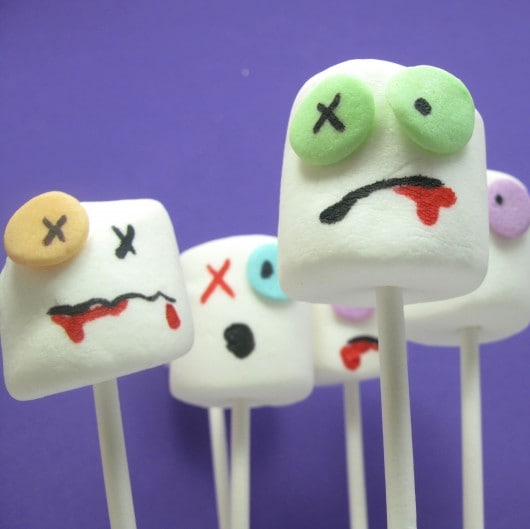 People can be mean.
I've been scolded for my techniques, gotten yelled at, sneered at, been called a snob and labeled a bad mother. And I decorate cookies and marshmallows. This never ceases to amaze me. And what's crazy is I'm really, really nice. Truly, I am! I promise I'm a nice person. But I do offend easily (dang insecurities) and am quick to scoff back. Too quick. And I've gotten in trouble. Showing your weakness makes you a target. Which brings me to…
(by the way, this is the closest thing I had to a "target," as in "sitting duck," as in "sitting chicken?")
You might share too much and become a target.
I still get livid when I see my photos and ideas stolen. And by "photos and ideas stolen," I don't mean being inspired by an idea, or using my tutorials, or seeing someone else's version of my work and making something like it. I mean someone taking a photo or idea from my site and calling it theirs. Way too frequently others have taken my photos, put them on their sites and claim them as their own. I've seen my treats being sold on etsy, even my photos with someone else's watermark. And my immediate reaction is anger. I often forget my own lesson to never react with such anger online or you put yourself on the same level.
Every time I write a tutorial and post a photograph, I risk losing it to the world, and it becomes impossible to keep track of all that I create. As many know, that's what happened with Mr. Melty. (See his story HERE.) And if I do start talking about how your work can get lost on Pinterest because of those that don't pin original sources, I would be here all day.
So why keep sharing? For the vast majority who do NOT visit the internet to steal, but to learn. For those that actually use what I post for the sake of good, not evil. And because I need an audience. I've written about 400 posts over 3 years filled with illustrations, photographs and tutorials. I've created a body of work that will last forever, not just online, but in Sugarlicious. Much of the knowledge I've gained through blogging is what made it to the book, packaged neatly between two covers.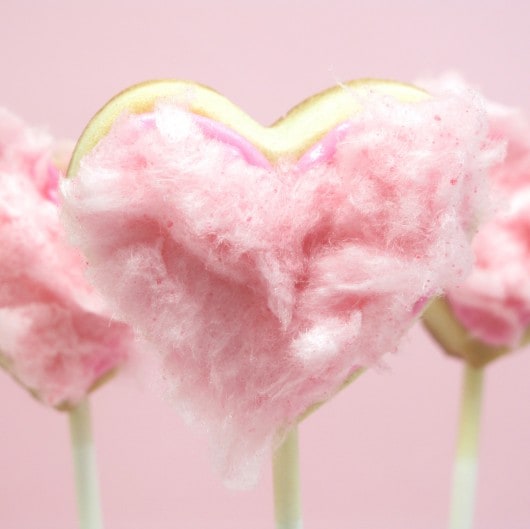 You make lifelong friends.
I can gripe about people being mean and taking things that don't belong to them, but overwhelmingly, the online community of bakers and creative, crafty types and other bloggers and all of you readers are incredibly kind, thoughtful and supportive. A kindness, thoughtfulness and support that dwarfs all the negativity. Just like real life, I like to think. And I never anticipated making true friends over the internet, encouraging, funny, smart and creative women I know through blogging. We exchange advice, jokes, tears… stunning, really, to have never met face to face.
It may lead to great things.
I don't just mean book deals, though many have that as a goal. (And by the way, if you do, I encourage you to read my post on "how to get a book deal," even though it's long. Not to toot my own horn, but toot. It has some solid info.) But blogging will help you hone your craft, be creative, push you in certain directions, bring you friends and a community, win you prizes sometimes if you're lucky in giveaways, and yes, it can even determine the course of your career.
I'd love to hear your reactions! Any grand thoughts on blogging and books and such things?