Disclosure: *This post may include affiliate links. As an affiliate, I earn from qualifying purchases.


Create a fairy woodland with petits fours and marshmallows.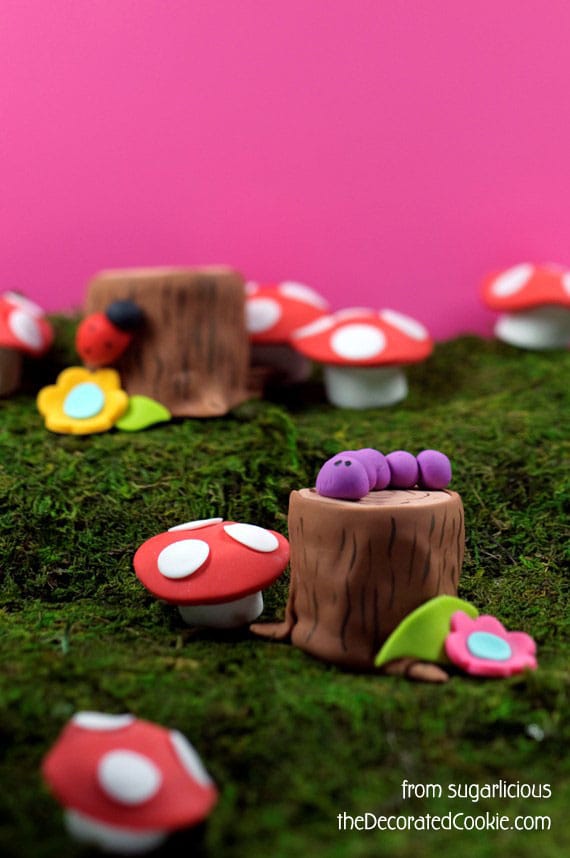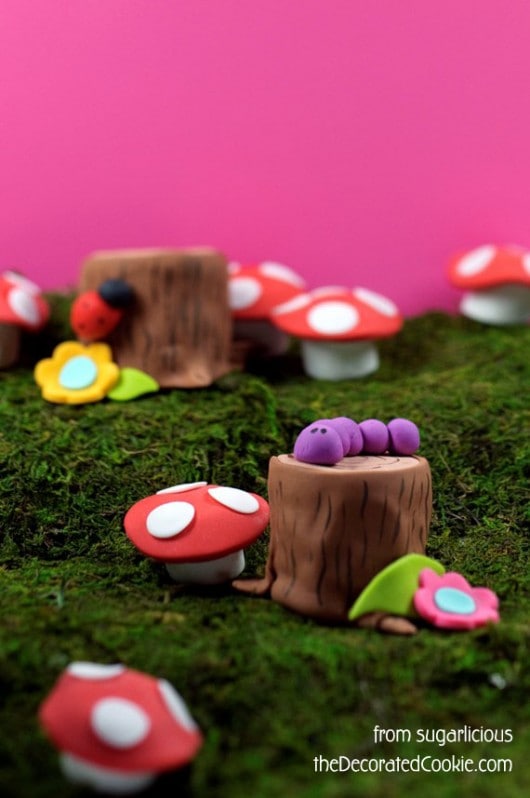 fairy woodland petits fours and marshmallows
Sugarlicious was published over two years ago. This fairy woodland petits fours and marshmallows scene is one of my favorite pictures from the book. It's pretty much just about playing with fondant.
I remember setting up the the Astroturf, the toadstools and caterpillars on my dining room table with the photographer. Than arranging. And rearranging. And moving things underneath the astroturf to give bumps.
Then taking shots and rearranging and doing it all again. I think the pink background was my photographer's idea. I was going to go with the obvious blue. So glad I listened to her. Each one of those photos took at least an hour of painstaking love and attention.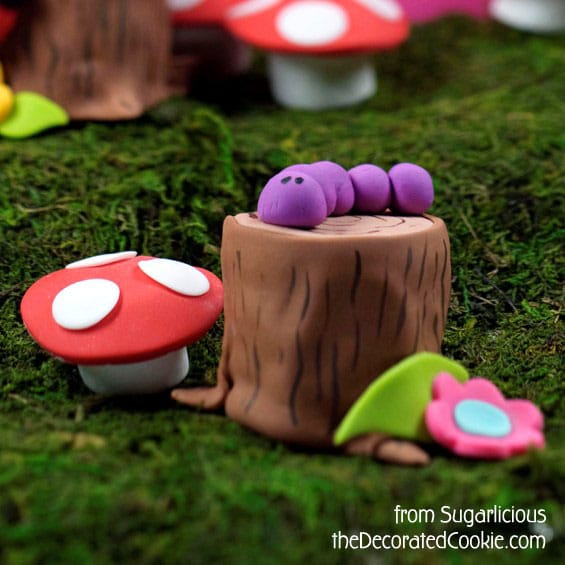 how to make fairy woodland petits fours and marshmallows
The tree stumps are circles of pound cake stacked with icing and wrapped in fondant, then shaped like trees and painted with wavy lines for "bark" using a small paint brush dipped in brown food coloring. The critters and flowers are fondant. The toadstools are marshmallows topped with fondant circles. See Sugarlicious for detailed instructions!