Disclosure: *This post may include affiliate links. As an affiliate, I earn from qualifying purchases.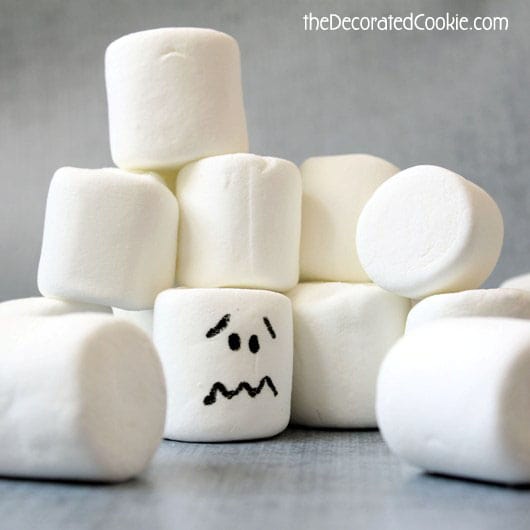 I have a confession. I'm overwhelmed. I can barely look at pinterest anymore. I pin my own stuff, I hop on to look at the recipes I want to try, and then I hop off as fast as I can. Same with the rest of the e-world. Whenever I see a brilliant idea, an interesting article, a quiz I have to take (what '80s fashion accessory am I? I have to know), a promise to solve my shoe clutter problem, cupcakes that are just too cute, summer fun for kids ideas… anxiety takes over and I panic about how I can do it all, and yet I also panic about what I'm still missing.
The internet used to be, nay, still is, a source of creative content. I am a creator of creative content. It's my job. Some of my ideas are better than others. The melting snowman, the sparkly marshmallows, the pizza pops, the drawing on food. This Star Wars snack mix rocks. Those were good ones. Other ideas. Ahem, not so much. Even others, what was I thinking? But still. We all have good days and bad days in our jobs.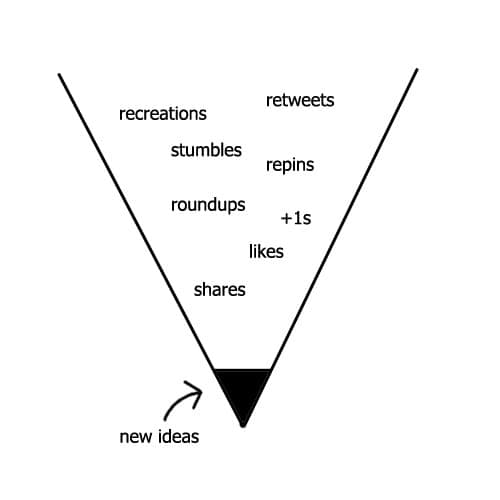 Now though, the content creators are wedged in that tiny corner of the triangle. The internet is flooded with recreations of some hard-to-find and even harder-to-DEFINE original idea. Then recreations of the recreations. Then recreations of the recreations of the recreations. Then round-up sites that only post other people's creations. Then repins and links and AARRRGH! I am in this whirlwind too, of course. My new ideas are inspired by this collective creating and sharing and re-sharing. I repin and make round-ups. I add to the tumbleweed. The internet is so cluttered, is there any way to have a manageable pool of ideas? I liken this internet clutter to the clutter in my house and my not-so-uncommon desire to simplify. But whenever I toss and donate stuff, more stuff seems to take its place. And so I buy more stuff to try and organize and contain my stuff, but it just means more stuff.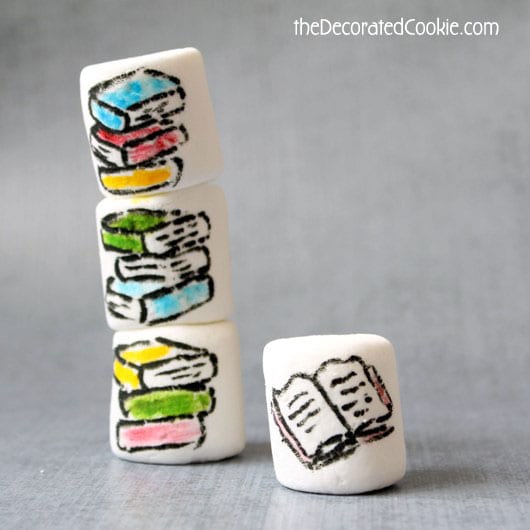 Is this how the world felt when Gutenberg invented the printing press? Books and newspapers and written words, mass communication, changed everything, made the world smaller and more accessible. It allowed information to travel in what must have felt like the blink of an eye. With the internet, that information doesn't just feel like it travels in the blink of an eye, it actually does. I imagine that 15th century denizens may have felt similarly bombarded with ideas and information. I wonder if they got their chemises in a bunch like I'm doing with my underwear right now.
As one who earns her income with her creative content, and one who is less than stellar at adjusting to a changing marketplace, to navigating social media, and to engaging readers to keep them coming… I may not survive it. At least, as far as the blogging-as-a-job thing is concerned. And I'm becoming a wee bit bitter and cynical (gee, can you tell?). Anyone who has had to deal with job loss, lost income and this dang economy knows, it's impossible not to worry when your job is at risk, and I do need to plan an alternative. But enough about my particular woes… It's this whole internet thing.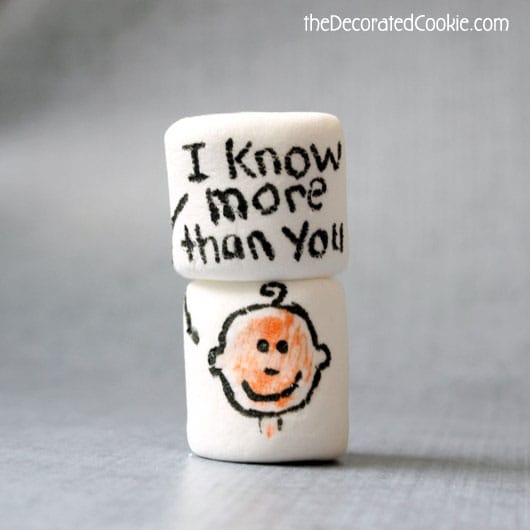 I'm convinced the information superhighway is changing our biological instincts. It's not just "fight or flight" anymore. It's "fight, flight, or stop and capture this on a video that may go viral." (For example, see here.) My 16 month old can already navigate my ipad. I didn't even have internet in college. I used to take the bus to the Library of Congress and do research there (and walk uphill barefoot in snow to go to school?). But I could never dis-connect. Not totally. I can't miss awesome insights into the world around me (mostly from George Takei), military homecomings that make me bawl, clever memes that remind me other people feel the same way, finding friends from high school on facebook. And that HoneyMaid love commercial. Not to mention the cat that saved the boy. There is much glory and wonder in internetland that I would never give up. The UN has declared that internet access is a human right. I agree. Access to this wealth of information, to the rest of the world, is so very integral to our lives now, and no one should be denied this. And I would never suggest unplugging.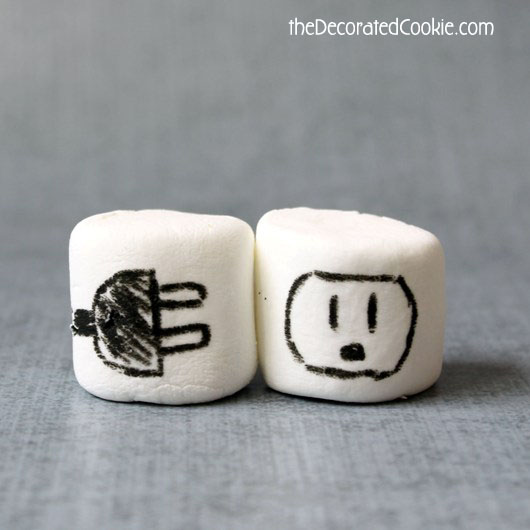 Yet, I need some wise words from those of you who have it all figured out. How do you collect ideas without getting overwhelmed but all that exists? Bloggers, how are you surviving the changes? How do you manage the internet? Do you ever disconnect?