Disclosure: *This post may include affiliate links. As an affiliate, I earn from qualifying purchases.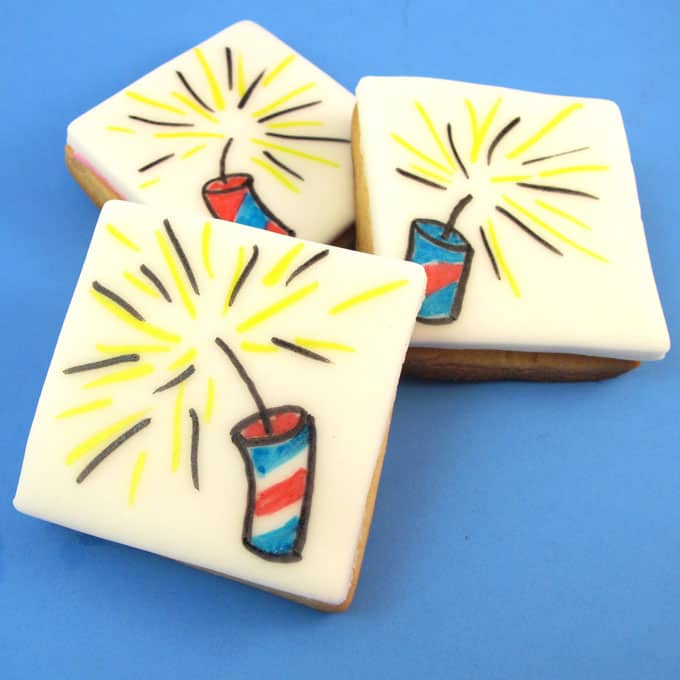 firecracker cookies
These are quick and easy and simple and small: little square firecracker cookies. I drew these on square cookies topped with squares of fondant (bake cookies using a 2 1/4 inch square cutter, roll out store-bought fondant, cut out squares with the same cutter, adhere to cookie with light corn syrup or a thin layer of frosting, and let stiffen a few hours). You can also draw these on marshmallows or on royal icing that has been flooded and left to dry overnight.
how to make firecracker cookies
Find cut-out cookie dough and icing recipes HERE.
Make homemade marshmallow fondant.
For tips on flooding cookies with icing check out these breakfast cookies follow step 1.
For tips on finding cookie decorating supplies, click here.
To draw, I used Americolor Gourmet Writers, black, yellow, red and blue.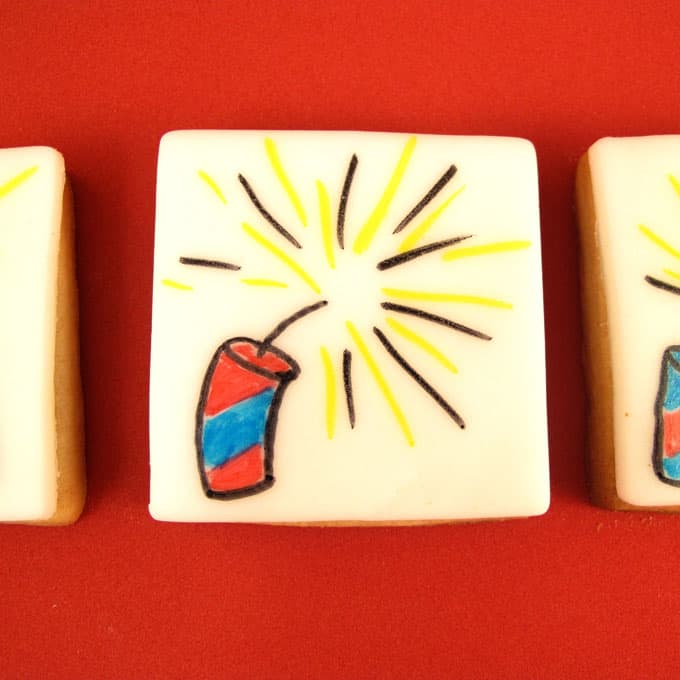 how to draw firecrackers
1. draw an oval with black
2. draw 2 curved lines
3. draw a curved line to connect the 2 lines
4. draw a line for the wick
5. fill with red and blue stripes as desired (leave blank space for white stripes), being sure to color lines next to each other without layering (markers will show beneath other colors)
6. draw yellow and black lines coming from wick