Disclosure: *This post may include affiliate links. As an affiliate, I earn from qualifying purchases.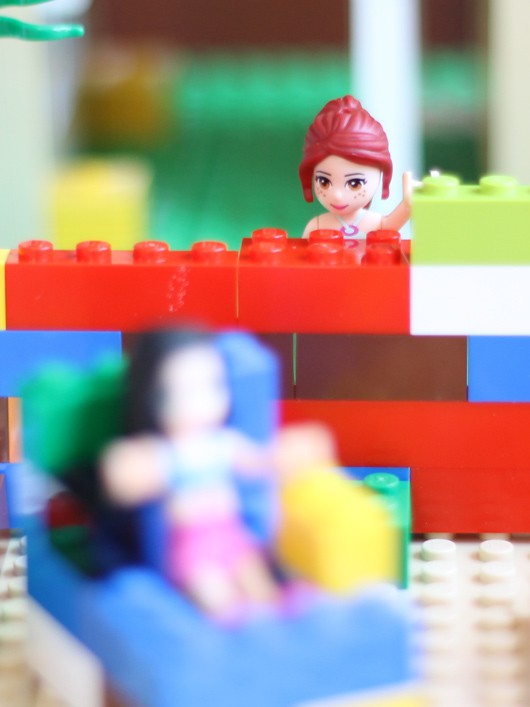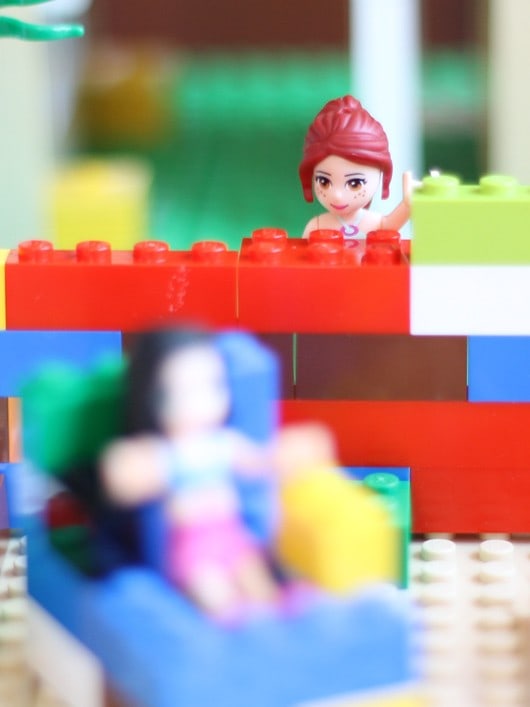 This awesome LEGO table IKEA hack is a movable play table and storage space all in one.
AWESOME IKEA HACK: LEGO TABLE
You know, sometimes I'm lacking as a parent. I admit it. I might be too lax about screen time. I let the sugar flow a bit too freely. I tell the kids they are the reason I drink wine.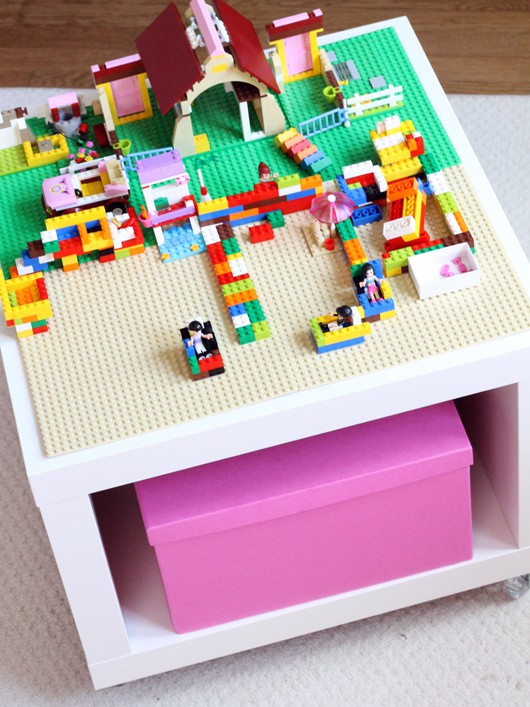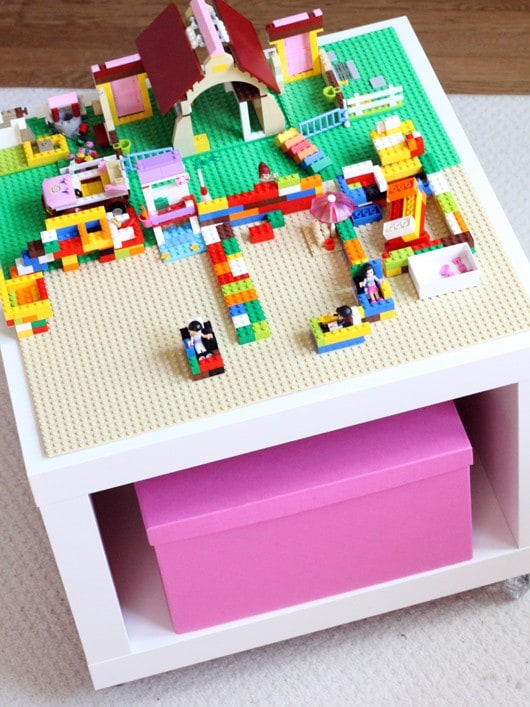 But then there are those days I make a Lego table. With wheels. Well, that one day. And I prove myself to be the best parent ever. Right?! And you can be too. Because it's crazy easy to make a Lego table.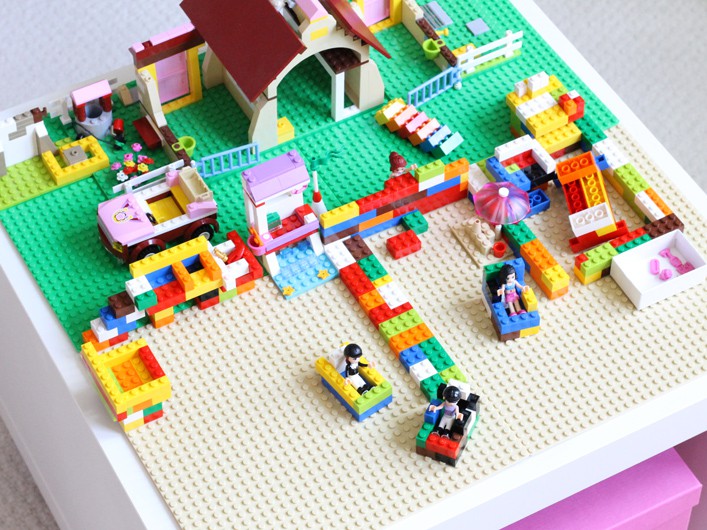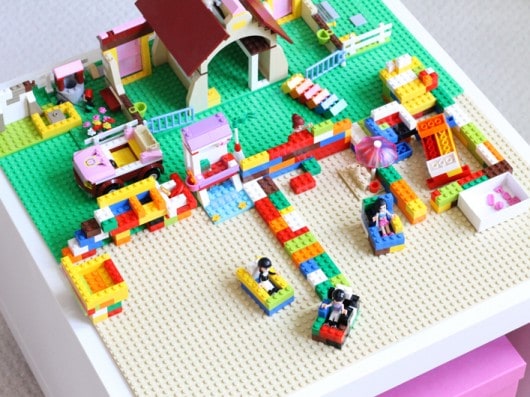 My kids love it. (Except that the seven year old thinks it's only hers, and she doesn't want the two year old to touch it, and the two year old touches it, and the seven year old cries, and then the two year old cries, and I yell that I'm not making two tables, so they need to deal with it.)
But otherwise, it's smooth sailing.
They (and by "they" I mean my seven year old, because the two year old is apparently not allowed to play with it) wheel it around the living room wherever "they" want to play. And when "they" are done, "they" can wheel it right back to the side room with all the other (ridiculous amounts of) toys.
How-tos are below!
If you like this, you might also like this roundup of 25 Lego crafts. But wait! There's more! Upcycle Altoids tins into adorable Lego kits. Great for a travel game or party favors.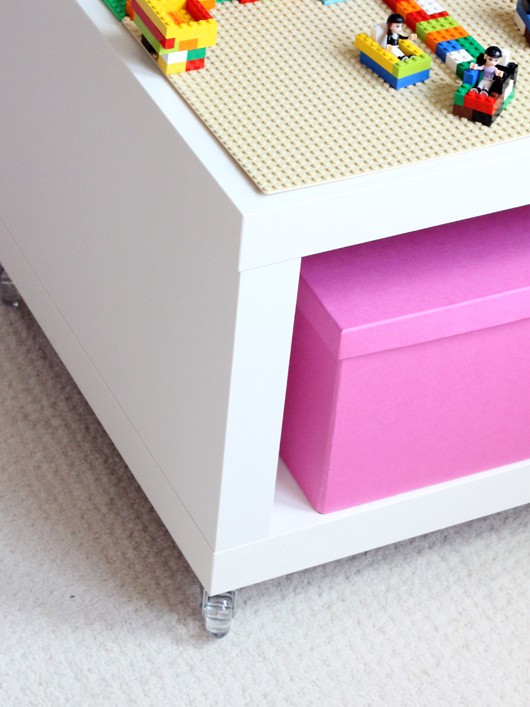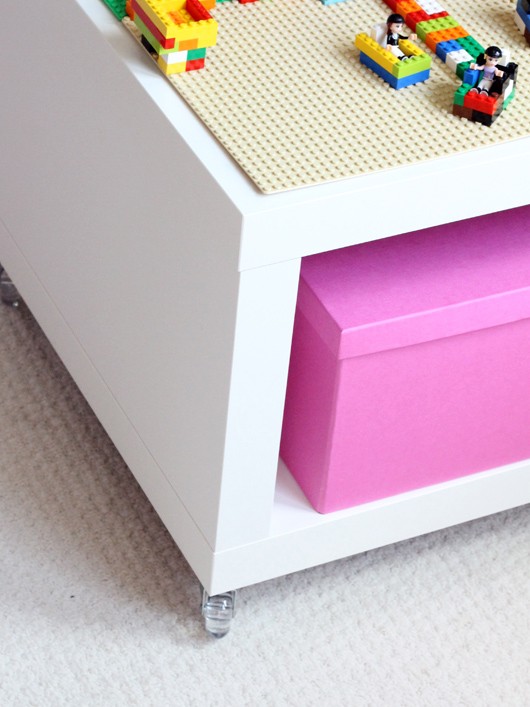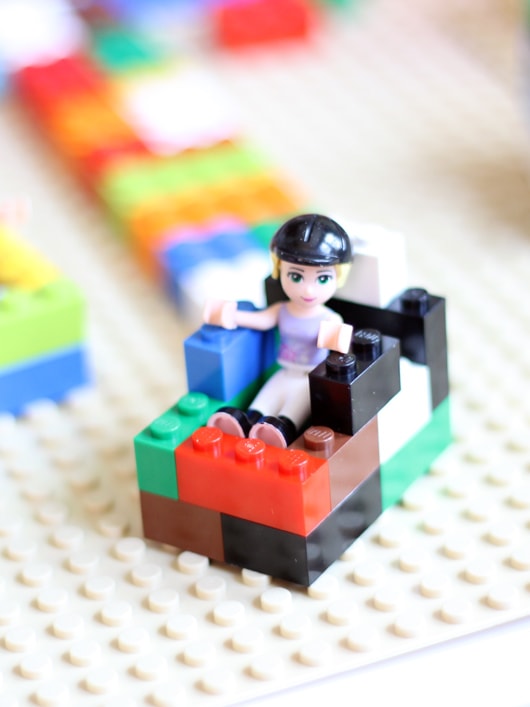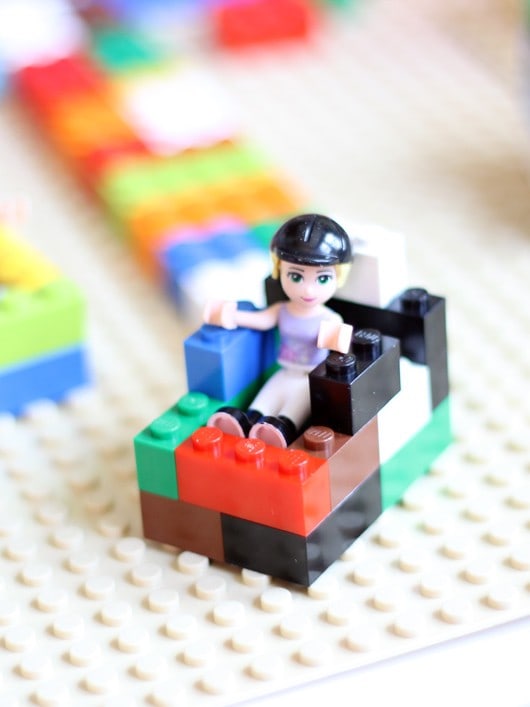 how to build a LEGO table
Step one:
Buy and build the IKEA Lack side table on casters.
Step two:
Attach some sticky-back Velcro pieces at each corner on the backs of 4 Lego plates, any color plate(s) you like. Attach the other piece of the sticky-back pieces to the top of the table. (This requires a bit of measuring to line them up right.)
Step three:
Stick the Lego plates on and just add Legos.
UPDATED May 2016:
Looks like IKEA doesn't sell this particular side table any more. You can use any comparable table, such as this one from IKEA.
Just be sure and to the math before buying. The base plates will need to fit on the top.
They also sell smaller base plates (not Lego, but Lego compatible) to help you configure to different sized tables.
And also measure the storage area underneath so whatever containers you buy to hold the Legos fit in there. Ikea also sells just the casters, so you can turn any side table you find into one on wheels.
Here's a pictorial if it helps:


PIN FOR LATER: