Disclosure: *This post may include affiliate links. As an affiliate, I earn from qualifying purchases.


Hot outside? Instead of pouring glasses of lemonade, why not serve frozen lemonade slushies at your lemonade stand? A buck a pop. Grab and go.

frozen lemonade slushies
These frozen lemonade slushies are just the simplest, most awesomest (word?) lemonade stand idea, if I do say so myself. And I just did. My almost-nine year old daughter came up with the plan. We were making goods to bring to the Silver Spring Farmer's Market, just outside Washington DC, to sell with a group to benefit Shepherd's Table, a nonprofit organization that provides basic services (most notably, freshly cooked meals) to the homeless. My friend, Heather, has organized "Gardens for Good" this Summer, wherein neighborhood families donate food grown from their gardens to Shepherd's Table's kitchen. It's a fantastic way to get kids involved with helping others and gain an understanding of the importance of organizations such as Shepherd's Table. She also organized this mini-fundraiser at the Farmer's Market.
Here she is, getting ready to sell.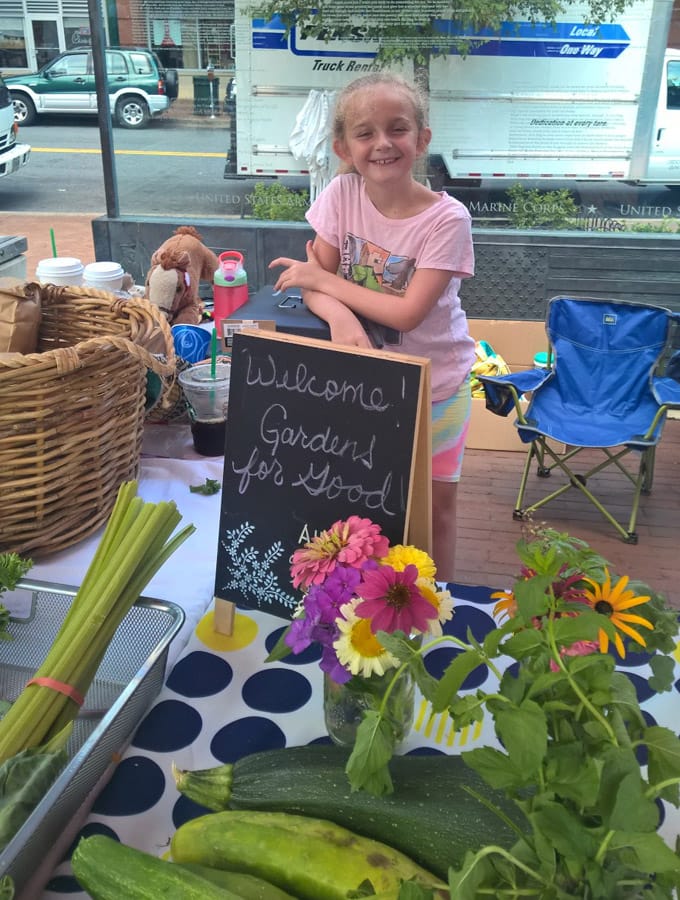 But back to how the frozen lemonade slushie came to be. So Maeve wanted to make lemonade. Then she wanted to make lemonade popsicles. But then… "we'll be outside with no freezer" thing. So we thought, why not pour the lemonade in these Zipsicle bags I love so much (see? I made wine ice pops that one time). We'll pop them in ice and throughout the morning, they will melt to just the right slushie consistency.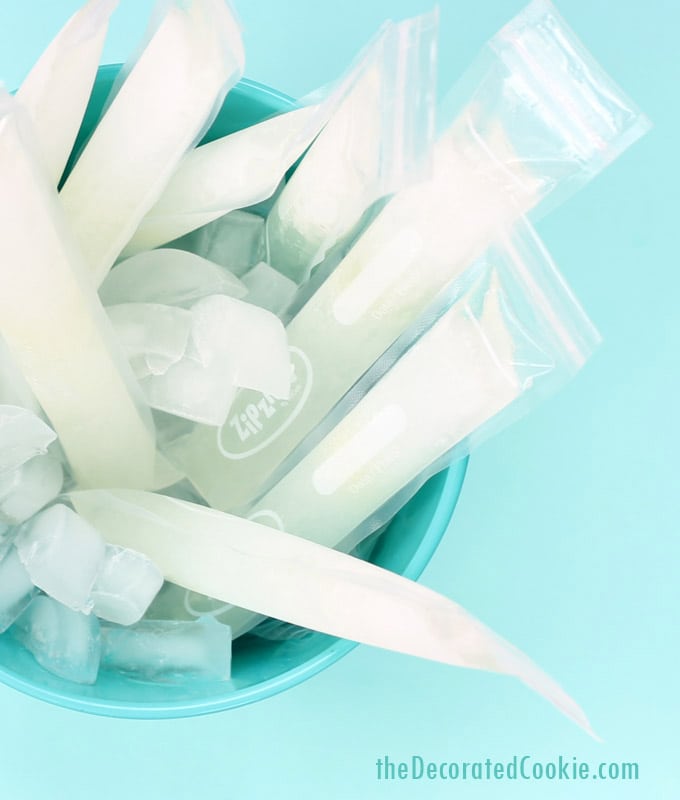 More benefits to the Zipsicle serving method? It's easier than pouring lemonade into individual cups, since these are just grab-and-go servings. No open cups for little hands that may spill. The bags are resealable, so folks don't need to down all their lemonade at once. These cool you down so beautifully on a 90 degree day in the sun.
So what it sums up to is: Need a lemonade stand idea that's better than lemonade? Frozen lemonade slushies. Below I'll put my recipe for homemade lemonade, but you can use any favorite recipe or store-bought. Each Zipsicle bag holds about 1/3 cup of liquid.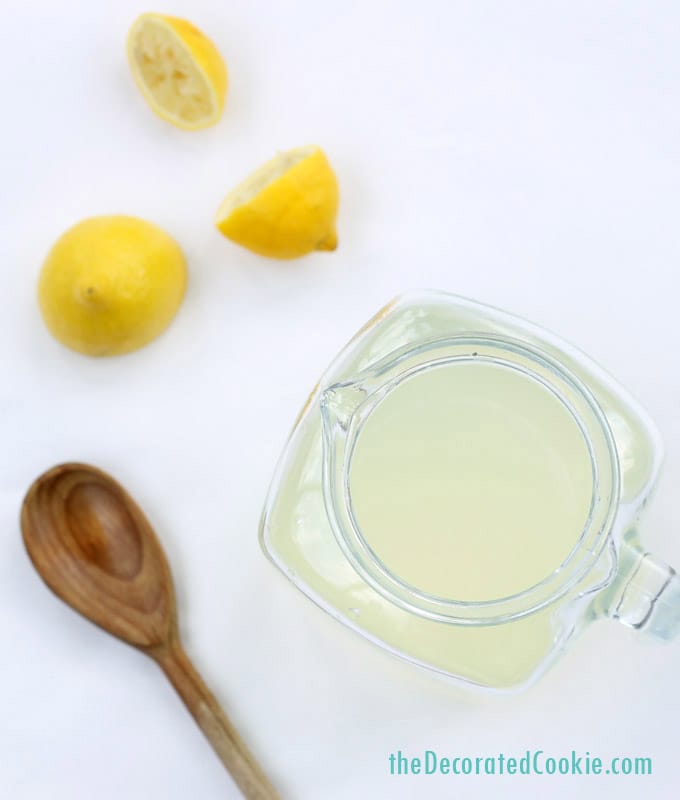 how to make frozen lemonade slushies
you will need:
3/4 cup sugar
about 4 cups water
3/4 cup lemon juice
In a saucepan, mix the sugar and a cup of water. Bring to a boil to dissolve the sugar, let cool a bit, pour into a container and let cool fully in the refrigerator. Mix the sugar water, lemon juice and rest of the water and stir well. Pour into Zipsicle bags and freeze. Serve over ice. Over time, the lemonade will melt into a slushie. Makes 12 frozen lemonade slushies.