Disclosure: *This post may include affiliate links. As an affiliate, I earn from qualifying purchases.


How to make easy Life Savers® Candy lollipops flowers, a kid-friendly fun food idea for spring.
Lifesavers candy lollipops
Remember that big box o' candy I got from Wrigley? Yes, I'm still making treats with it.
I have a long way to go to empty out that box. As a sucker for nostalgia (that sucker pun was sort of intended), I couldn't resist a childhood favorite of mine, Life Savers® Candy to make these LifeSavers candy lollipops flowers.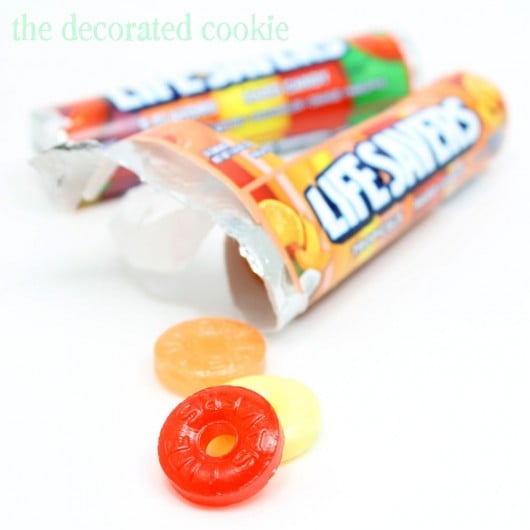 These flower candy pops take minutes to make.
I've used this how-to before to make Easy Jolly Rancher lollipops, but the circle shape of the Life Savers just lends itself so beautifully to flowers.
I probably should've let them cook for about 30 seconds more to let those pinhole openings in the petals meld away, but I don't mind a couple blips here and there.
And I'll warn you, you can't always control where the candy melts, so some will be less perfect than others. (Insert poetic metaphor for life here.)
more Jolly Rancher lollipops
Looking for more variations? Here are all of my easy lollipop ideas: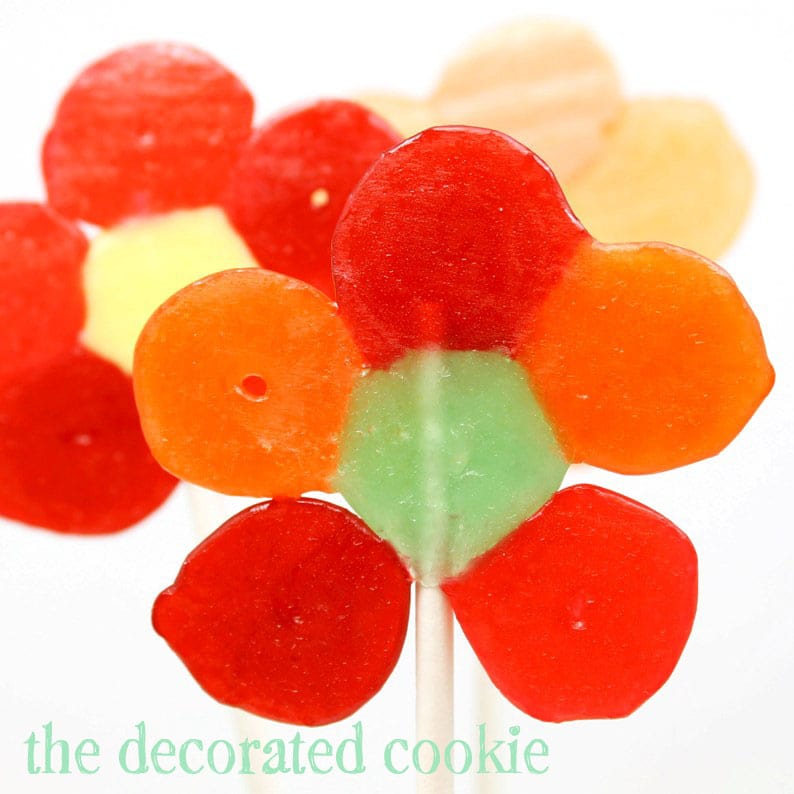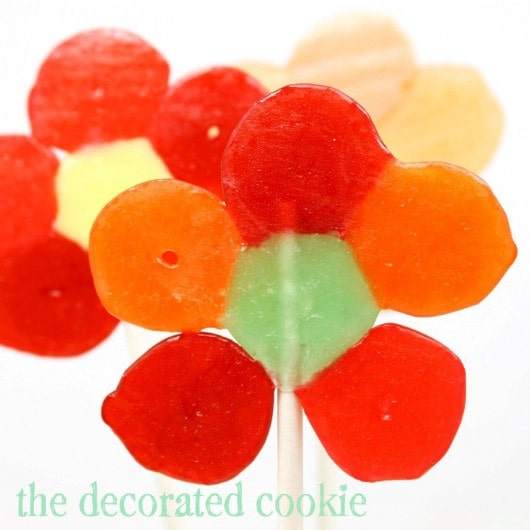 how to make LifeSavers® candy lollipops
you will need:*
LifeSavers® hard candy

baking tray

aluminum foil

parchment paper

lollipop sticks
*Find lollipop sticks in the craft store.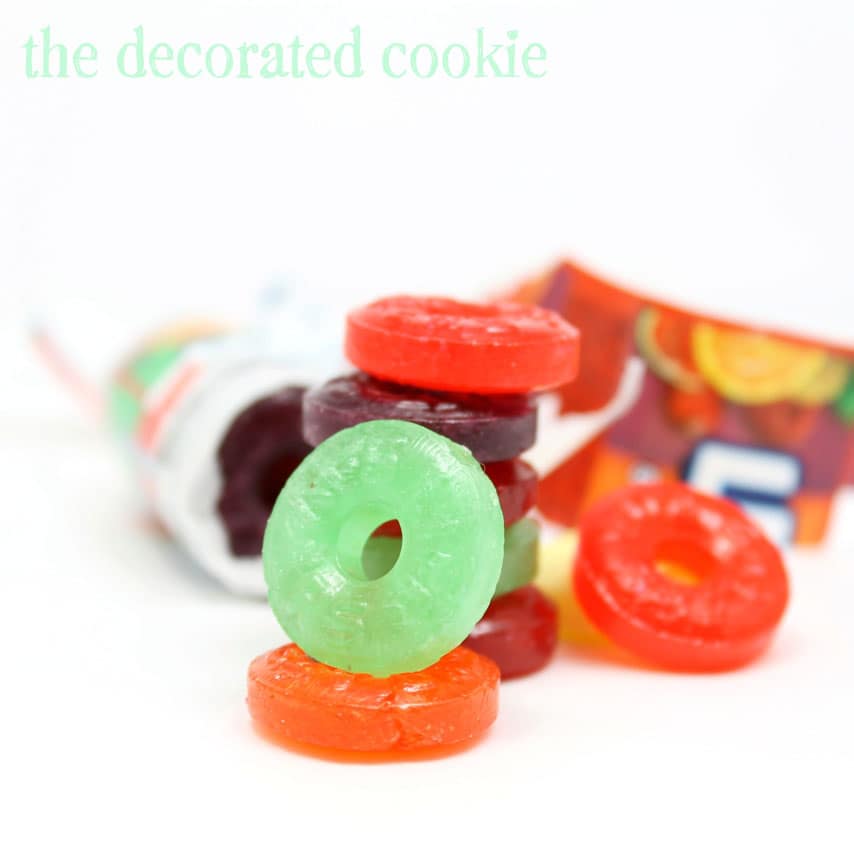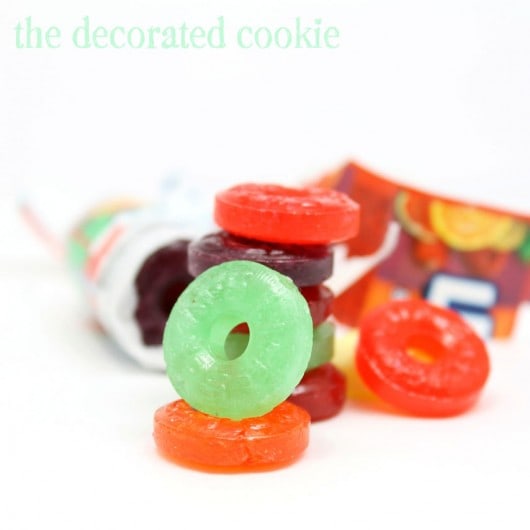 step one: prepare your baking tray
Preheat the oven to 275 degrees F. Line a baking tray with aluminum foil and top with a piece of parchment paper.
step two: arrange your flowers
Place a Life Saver on the tray and surround with five other Life Savers to form a flower shape. Because you'll need room to add the sticks later, only arrange three or four flowers across one side of the tray.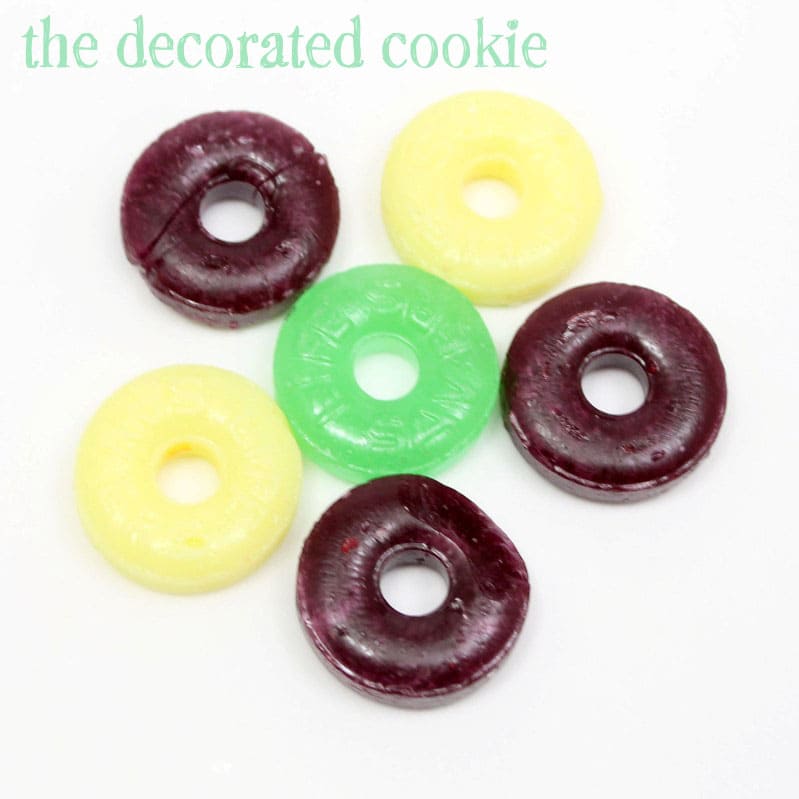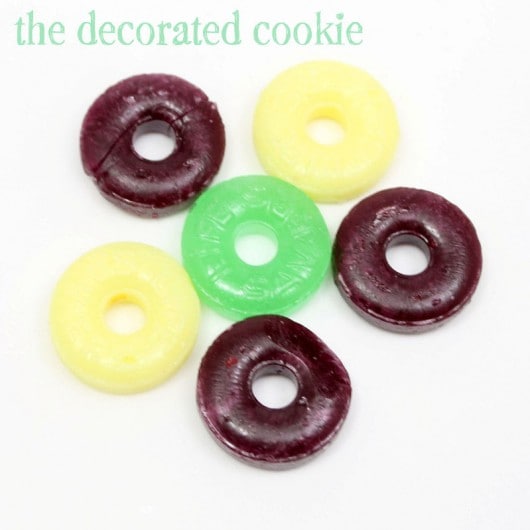 step three: bake your candy
Place the tray in the oven and bake for 6 to 10 minutes.
Watch the candy closely so it doesn't over-melt.
When the candy melts just enough to spread and fill the holes (I pulled mine out about 30 seconds early, hence those tiny holes), remove from the oven.
Immediately and carefully place a lollipop stick on the flower and let cool completely before peeling off the tray. The underside is the front of the flower.