Disclosure: *This post may include affiliate links. As an affiliate, I earn from qualifying purchases.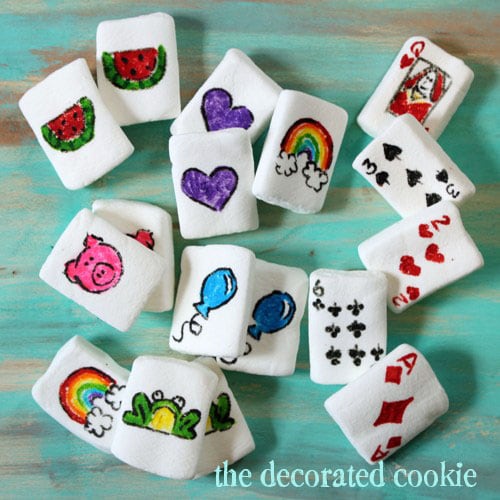 Have you seen these new s'mores-friendly rectangle marshmallows in the supermarket? My mind raced with possibilities. Games popped in first. Even though I don't like the Memory game. (But I play a mean game of Gin. And Free Cell.) So I made marshmallow games for kids.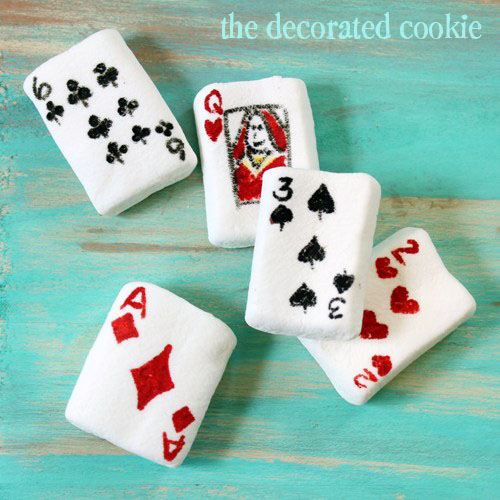 I've never, ever been good at the Memory game. Ever. Oh, I remember what I overturn and what everyone else overturns, I just never remember where it was overturned. And I don't like reminders of those things for which I have no talent. I'm funny that way. Luckily, I had no need to play this game through much of my adult life. Until I had a kid. A kid with an amazing memory. A kid who beats me at Memory. (In my defense, she's only 4 3/4. It's easier to remember 4 3/4 years of stuff than 39, I mean, 25, yeah, 25, years of stuff. My brain is a cluttered mess of knowledge and information from years of rigorous academic study; hers still has a few tumbleweeds rolling around and crickets chirping, so more room to recall where that other apple or unicorn card is sitting.)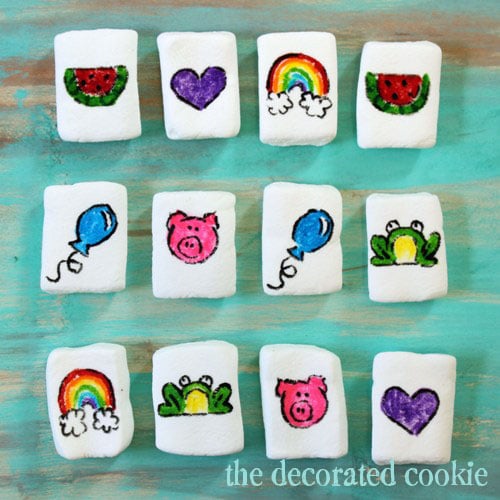 I couldn't even remember where I put the marshmallow pairs for the photos. I had to overturn almost all of them to find each match. How is your memory?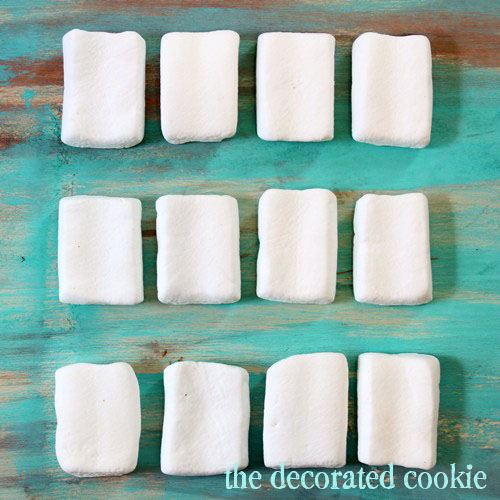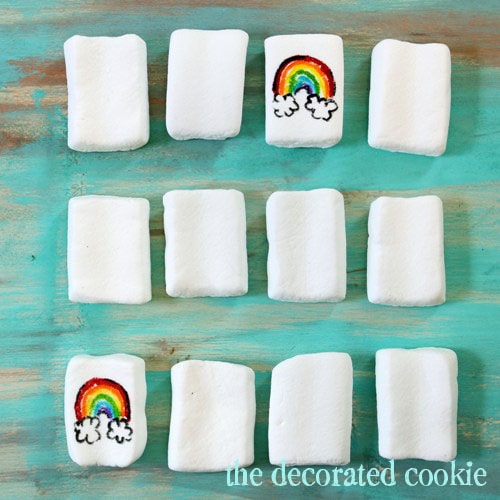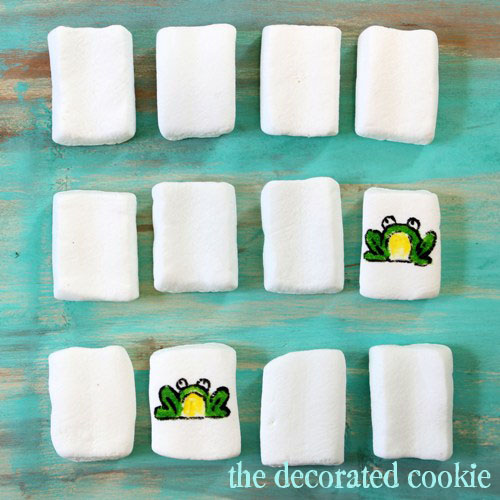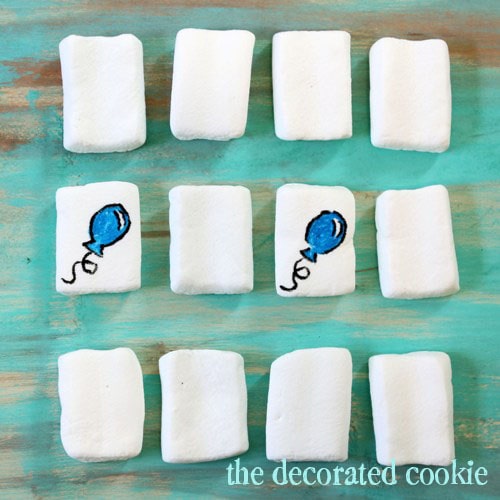 But despite my aversion, somehow my first thought when I saw these marshmallows was "playing cards." Which led to "Memory." So there you have it. I should use these to practice while my daughter is at school so I can crush her in the next game of Memory. I should also practice that tricky Hello Kitty puzzle and assembling that non-intuitive Barbie tent.
I see eating each card with a piece of chocolate as you make a match. Or maybe saving these for s'mores… I wonder if Dominos would work.