Disclosure: *This post may include affiliate links. As an affiliate, I earn from qualifying purchases.


4th of July cookie ideas in sparkly red, white, and blue.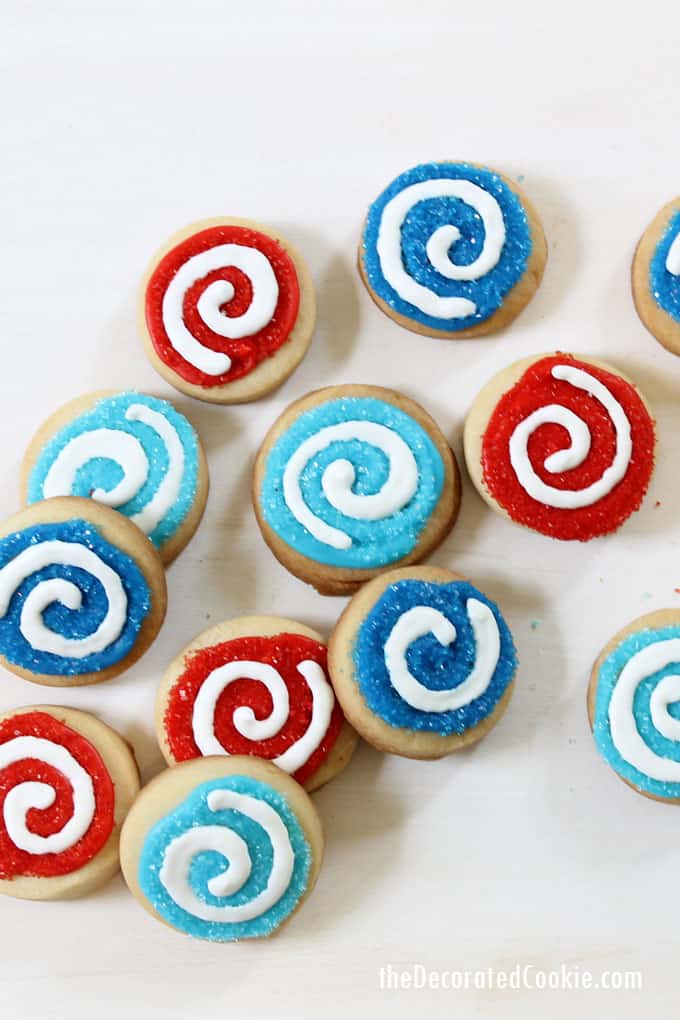 My favorite cookies to decorate: Bite-size circles with swirls and sprinkles. Easy, cute, and you can choose any color to match any event. Like, say, red, white and blue for 4th of July cookies.
And if things get busy in the next month, you can make these any time and freeze. Just place in a single layer in a freezer-safe Ziploc, freeze, and let thaw completely before removing from the bag.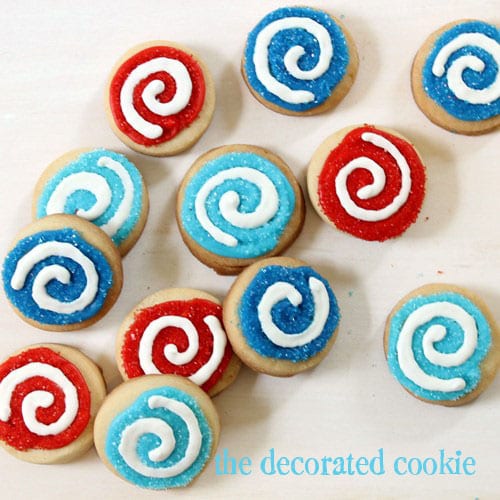 how to make 4th of July cookies
To make these swirl cookies for the 4th of July, I baked up some 1 1/2-inch circles with my cookie dough, made royal icing and tinted it white, red, blue and light blue with Americolor Soft Gel Pastes (Bright White, Red Red, Royal Blue and Sky Blue).
Then I prepared decorating bags with couplers and size "5" tips, and filled with the icing (find cookie decorating supplies here).
I piped a swirl in a color and immediately coated with a coordinating color of sanding sugar, turning over to remove excess. Then, I piped a white swirl. Let the cookies dry overnight, serve on the 4th, or package in mason jars as host gifts.
For tips on basic cookie decorating, click HERE. For more cookie decorating recipes, click here. If you need vegan cookies and icing recipes, click HERE.