Disclosure: *This post may include affiliate links. As an affiliate, I earn from qualifying purchases.


Throwing a Disney party and need some fun food ideas? Make these easy Mickey Mouse candy pops.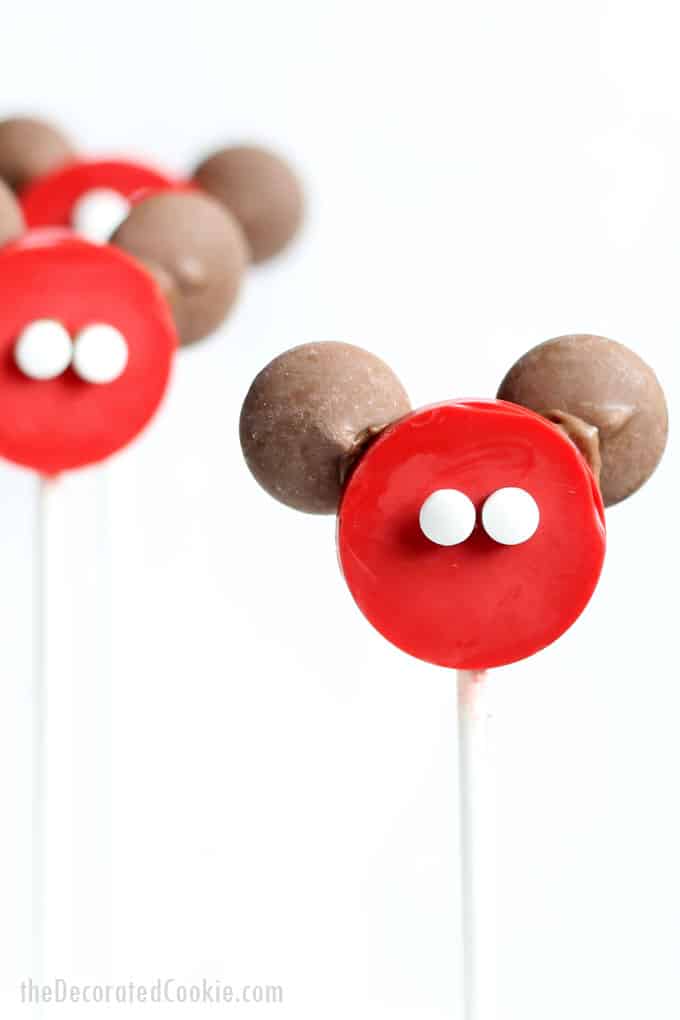 Disney party food
Food bloggers usually work at home. All by themselves. Doing everything. The ideas, the recipes, the photography, the writing, the posting, the sharing.
So you'd think we'd all be lonely and isolated. Not so. The community of food bloggers is bigger than anywhere I've ever worked. Real people, real peers, real friends.
A perfect example: The food blogger community has gotten together to host a virtual baby shower for Angie of Big Bear's Wife. I hear she likes all things Disney, so… I'm made (and am virtually sending) her future Disney fan some Mickey Mouse candy pops.

I'm a bit addicted to my new silicone lollipop mold.
I started with these emoji candy pops. Then I made these Jack O' Lantern candy pops.
And the size was just right for Mickey candy pops. As I mentioned in the other posts, I did NOT use the lollipop sticks that came with the mold.
They are just too short for my liking. Instead, I used 6-inch lollipop sticks (available online or at the craft store). The 6-inch sticks are a thicker diameter, so they don't fit cozily in the mold, but they do fit if you press them down a bit.
how to make Mickey Mouse candy pops
you will need:*
what to do:
Pour some red candy melts (about 1/2 cup) into a disposable decorating bag. Microwave at 70 percent power for 90 seconds.
Massage the bag and continue to microwave, if needed, at 15 second intervals until the candy melts are almost melted. Massage the bag to use the residual heat to completely melt the candy.
You may also melt the candy in a microwave-safe bowl and pour into the bag. Snip the tip.
Pipe to fill the mold's cavities (1/2 cup of candy melts will make six pops). Smack the mold against the counter a few times to be sure the candy fills the entire cavity. Insert the lollipop sticks and turn a bit to coat. If you are not using the supplied sticks and using 6-inch lollipop sticks, you'll have to jam them a bit to fit. Let set fully, at least 30 minutes.
Remove from the mold. Melt some chocolate candy melts in a decorating bag. Snip just a bit from the tip. Place two un-melted chocolate candy melts on a baking tray.
Pipe a little chocolate on the edges and rest a pop on top for Mickey's ears. Pipe two small dots of chocolate on the red candy pop and adhere two candy eyes upside down for Mickey's buttons. Let set well.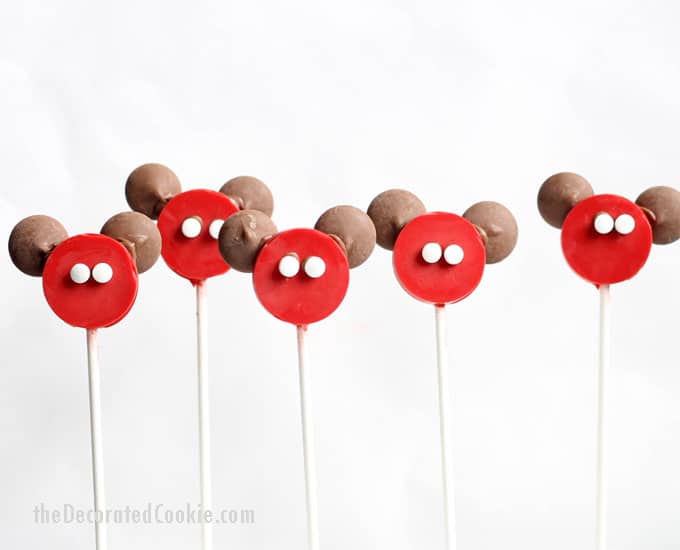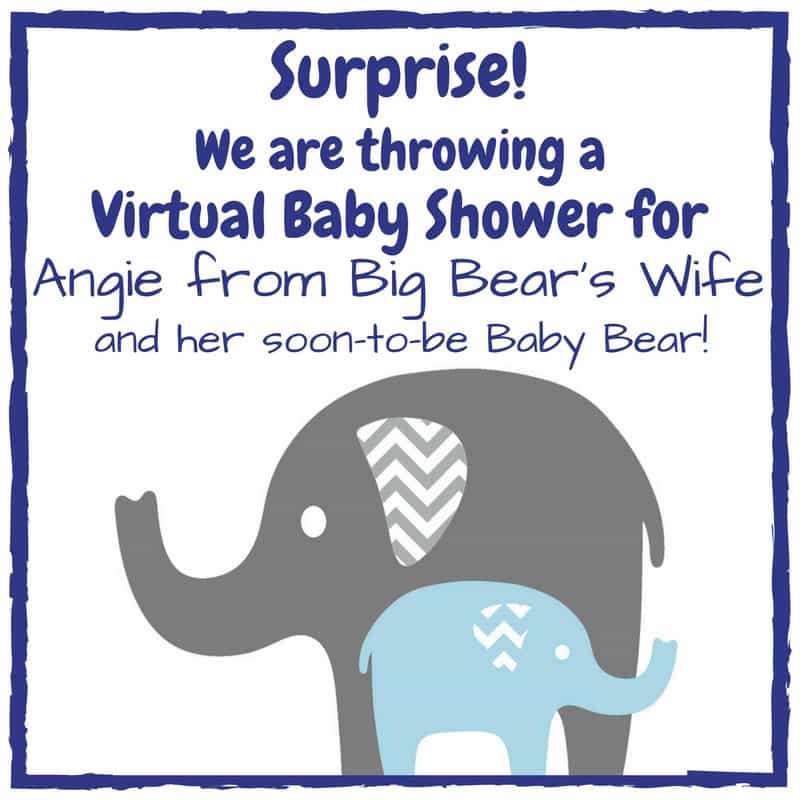 Please take some time to check out all the amazing recipes we made for Angie's virtual baby shower!
Beverages:
Baby Blue Punch from Or Whatever You Do.
Easy Fall Party Punch from Miss in the Kitchen.
Simple & Fun Mimosa Bar from My Life Well Loved.
Simple Southern Sweet Tea from Love and Confections.
Appetizers & Salads:
Creamy Grape Salad with Toasted Pecans from Unsophisticook.
Mini Chicken and Waffles from Sweet Beginnings.
Pimento Cheese Stuffed Buttermilk Biscuits from It's Yummi.
Savory Cucumber Melon Salad with Honey Thyme Vinaigrette from Cooking in Stilettos.
Spicy Southern Deviled Eggs from This Gal Cooks.
Entrees:
American Pierogi Casserole from Rants From My Crazy Kitchen.
Chicken Satay Skewers with Peanut Butter Sauce from Culinary Adventures with Camilla.
Pimento Cheese Tomato Ham Sliders from Honey and Birch.
Desserts:
Banana Pudding Layered Dessert from High Heels and Grills.
Brookies from Baked Bree.
Caramel Corn from The Redhead Baker.
Caramel Pecan Cheesecake from Cooking with Carlee.
Chocolate Chip Clouds from All Day I Dream About Food.
Lemon Donuts with Raspberry Glaze from Ashlee Marie
Low Carb Chocolate Peanut Butter Stuffed Cupcakes from Sugar-Free Mom.
Mickey Mouse Candy Pops from The Decorated Cookie.
Pumpkin Cheesecake Brownie Bars from The Bitter Side of Sweet.
Small Batch Rhubarb Strawberry Jam from The JavaCupcake Blog
Classic Yellow Butter Cake with Fudgy Chocolate Icing from That Skinny Chick Can Bake.
Yellow Cupcakes with Peach Cream Cheese Frosting from Cookie Dough and Oven Mitt.
Worms and Dirt Cookie Cups from Cupcakes & Kale Chips.