Disclosure: *This post may include affiliate links. As an affiliate, I earn from qualifying purchases.


milestone birthday cookies
So, my sister turned 40. I don't feel the least bit bad for her seeing as she looks about 25 and my brother and I are already in our 40s ahead of her. (Grumble, grumble.) But she does deserve 40 bites of cookies. And so I made my "all about you," or, "this is your life" milestone birthday cookies, first seen HERE when I made the cookies for my mom.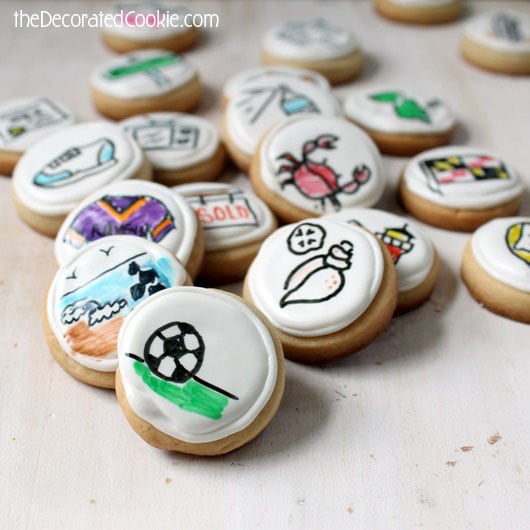 It's hard to come up with 40 unique and draw-able things about a person, I realized. And so she got a few repeats. The Aquanet hairspray (we grew up in Jersey in the '80s, so it makes sense to us) and the lighthouse are my favorites.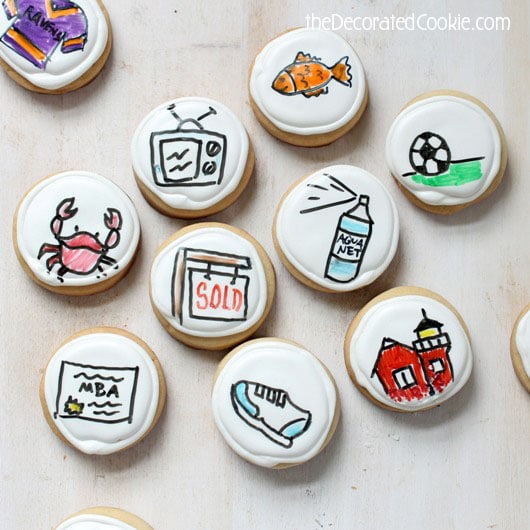 how to make milestone birthday cookies
To make these, prepare and chill the cookie dough, cut out 1 1/2-inch circles with a small cookie cutter, bake and let cool. Then, prepare royal icing and tint white with Americolor Soft Gel Pastes. To decorate, prepare a disposable decorating bag with coupler and size "3" tip, fill with white icing and outline a circle on the cookies. Let set, and thin the remaining white icing with drops of water until the icing folds back into itself slowly when stirred. Fill an empty decorating bag with the thinned icing, snip the tip and flood the centers of the cookies. (For tips on cookie decorating, click HERE.) Then, let the cookies dry very well, overnight at least, and draw pictures with handy dandy food decorating pens.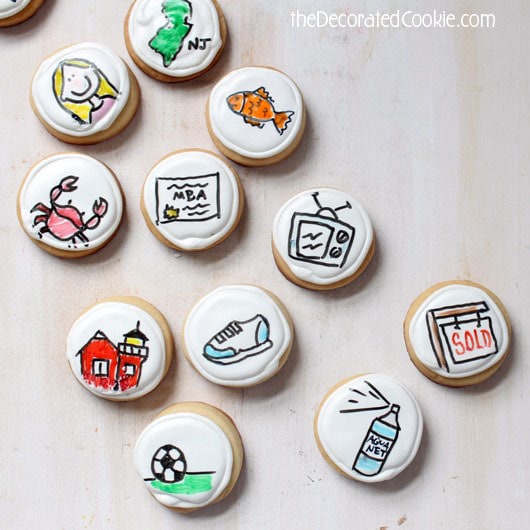 SUPPLIES: