Disclosure: *This post may include affiliate links. As an affiliate, I earn from qualifying purchases.


How to make chick candy pops for an Easter treat with candy melts.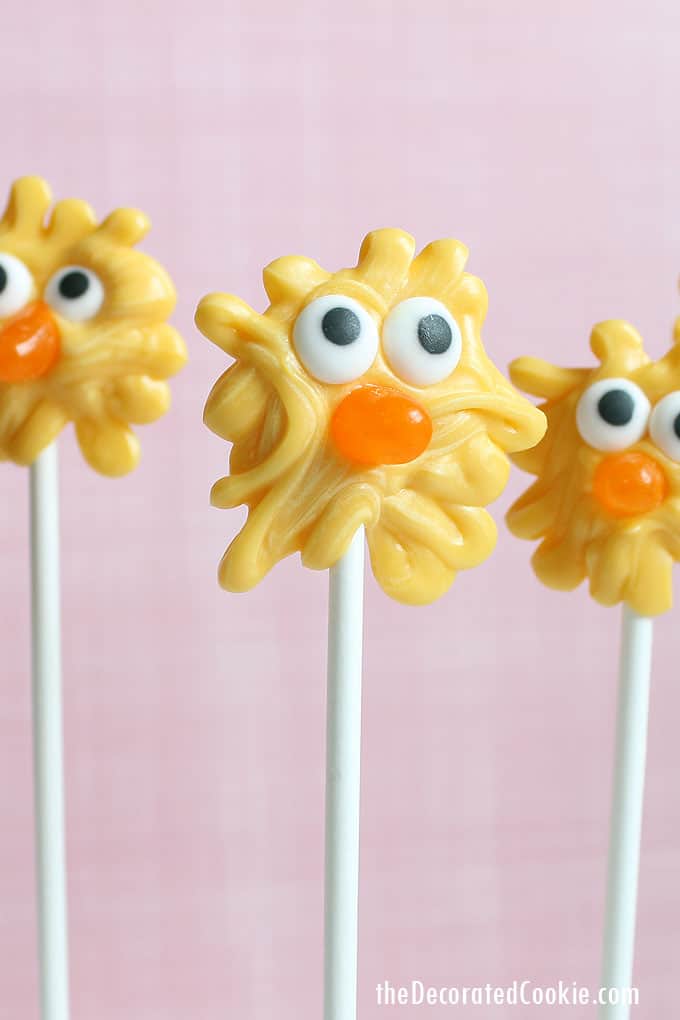 Easter chick candy pops
These chick candy pops are Easter heroes.
They are easy to make (mere minutes), are kid-friendly, and pretty basic, so picky eaters shouldn't have a problem. You can serve chick candy pops as an after-dinner dessert, but they are small enough to not overload the kids with a full plate of sugar that competes with their Easter basket haul. So. You're welcome.
Although… should I mention that my daughter didn't know these were chicks? Also, they kind of look like Big Bird, which is a total accident.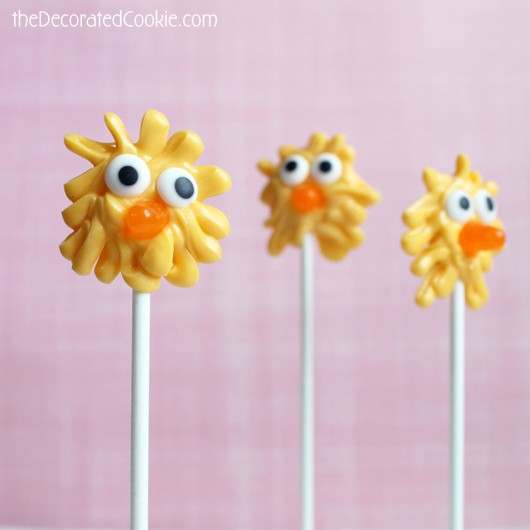 If you want to make some bunnies to go with your candy chick pops, click for bunny candy pop instructions.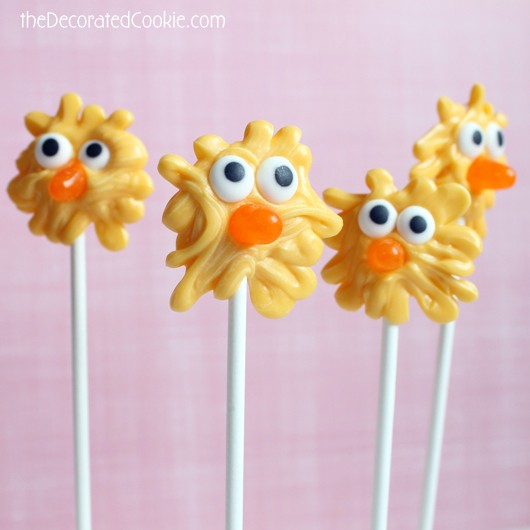 how to make easy chick pops for Easter
you will need:*
yellow candy melts
candy eyes
lollipop sticks
disposable decorating bag
orange candy, like Mike and Ike candy
baking tray
wax or parchment paper
scissors
*Find the candy melts, candy eyes, lollipop sticks and 12-inch, disposable decorating bags at the craft store, or, see below for links.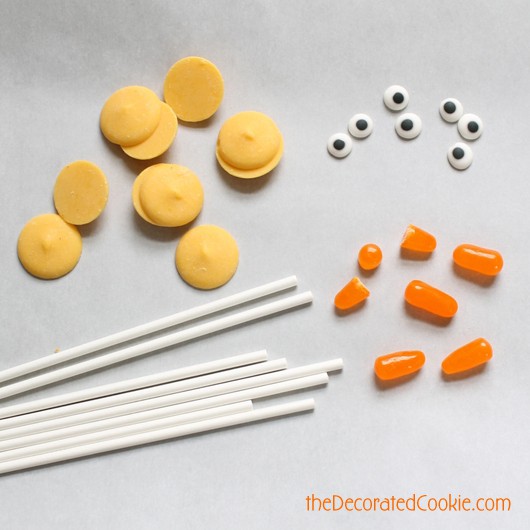 What to do:
Line a baking tray with parchment or wax paper and set aside. Snip orange Mike and Ike candies in half.
Place 1/2 to 3/4 cup of yellow candy melts in a disposable decorating bag. Microwave at 70 percent power for 90 seconds. Massage the bag. Continue to microwave at 15 second intervals until the candy is fully melted.
Snip 1/4-inch from the tip. Pipe a dot on the tray. Place a lollipop stick on top.
Pipe a messy splat of candy on top of the stick.
Immediately place two candy eyes and the Mike and Ike end on the splat. Fill the tray, working with one chick at a time. Let set well, about an hour.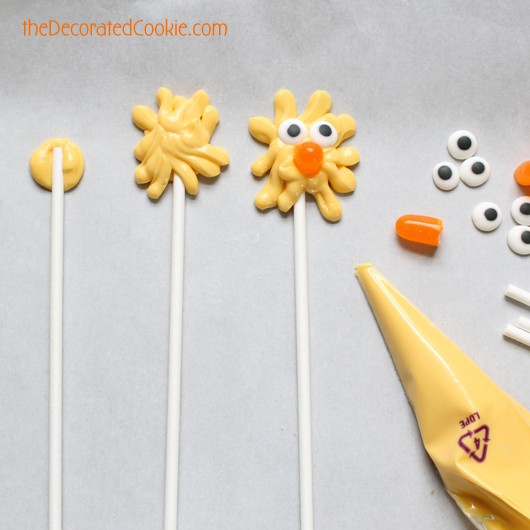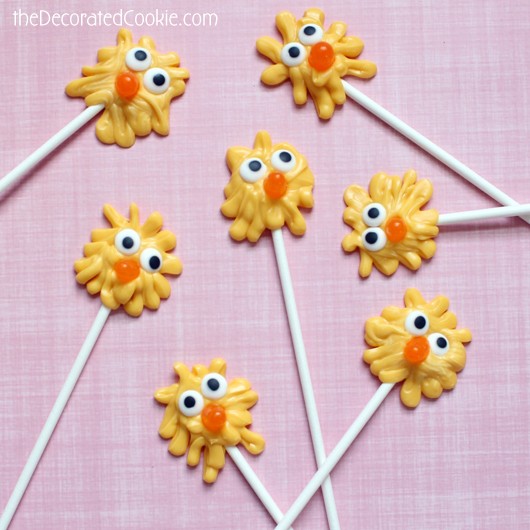 SUPPLIES: