Disclosure: *This post may include affiliate links. As an affiliate, I earn from qualifying purchases.


mini rainbow cupcakes for a rainbow birthday party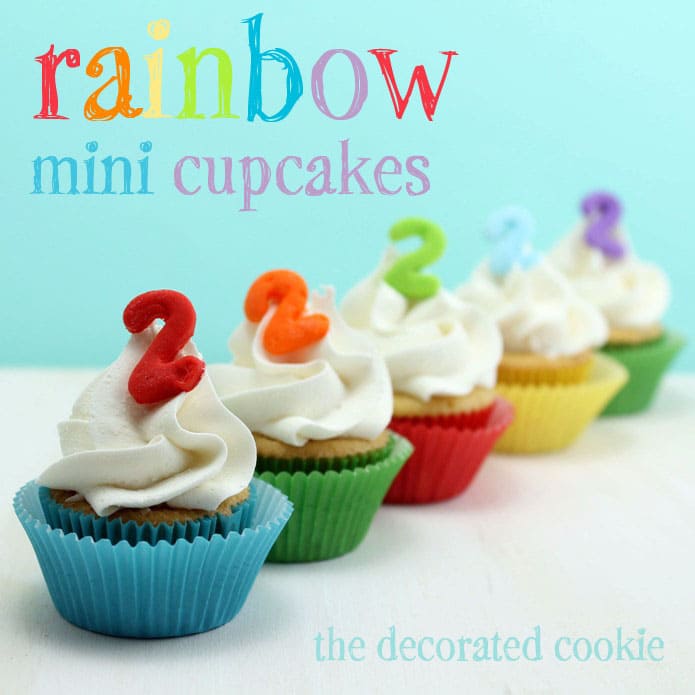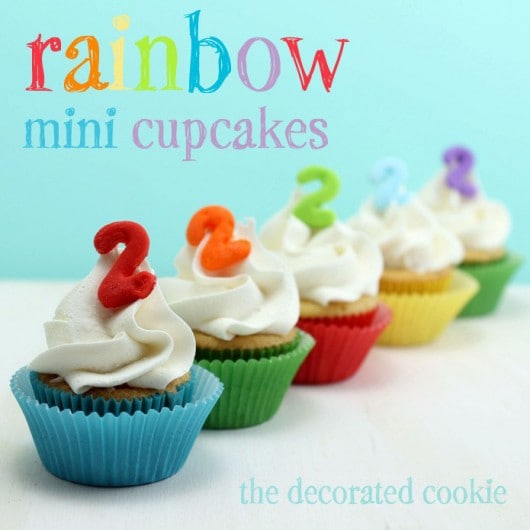 These mini rainbow cupcakes are a quickie post… just had to share these li'l bite-size cupcakes I made for my dear friend's crazy cute two-year old's birthday (last month, I'm a little behind). The party was a rainbow theme. Oh, I wish you were there to see the details, absolute adorable rainbowy goodness. And it was one of those classic kid birthday parties that I remember myself as a kid, on an unseasonably warm day in March, where the grown-ups yakked over wine and beer, lounging outside for hours, while kids ran around barefoot. Pinata, cake all over faces, spilled bubbles…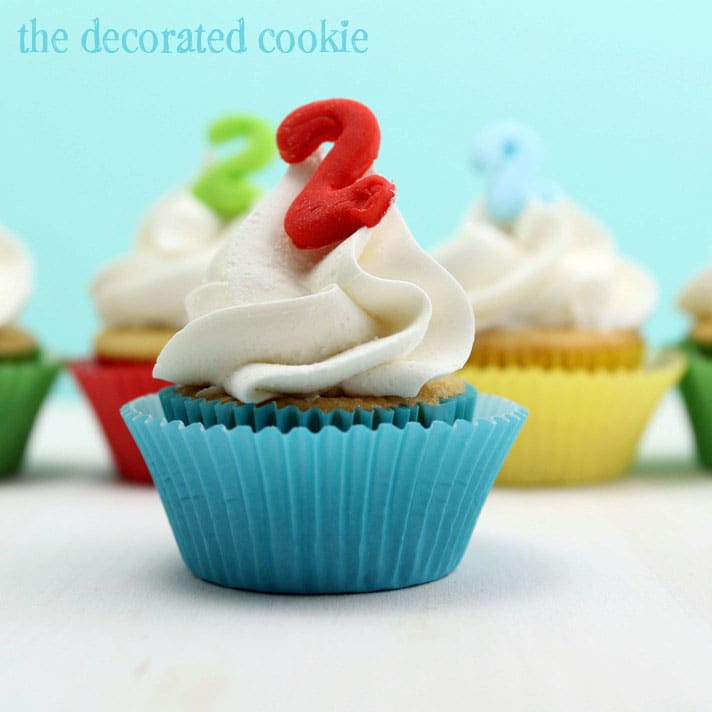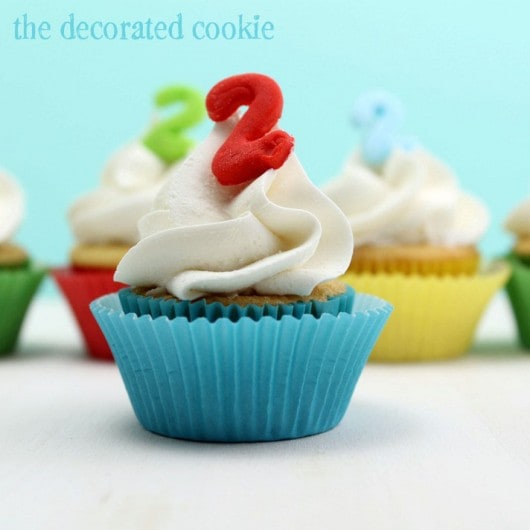 These are mini cupcakes–the best for kid's parties, by the way, since they fit tiny hands and you get more bang for your buck from a batch to feed the masses. I swirled some white icing on top and cut out tiny, little "2"s from fondant with a tiny, little number cutter I had.
If you like these, check out these how-tos for decorating mini cupcakes.
That's it. So easy.