Disclosure: *This post may include affiliate links. As an affiliate, I earn from qualifying purchases.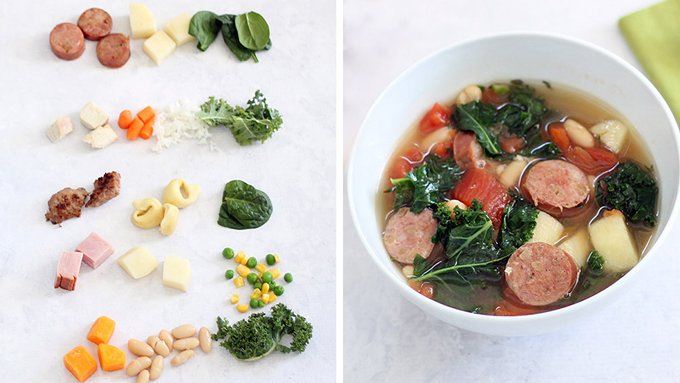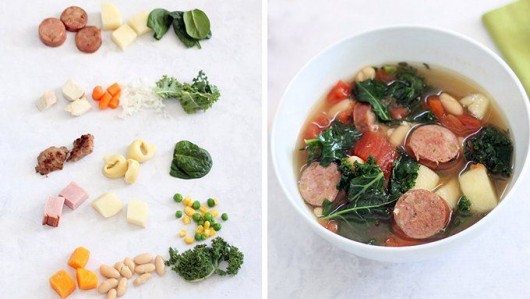 mix and match homemade soup
Think you can't make homemade soup? Of course you can. This may be one of my favorite posts created for Tablespoon, because it's so easy to make and so very versatile: A soup base recipe with tons of mix and match options for add-ins so you can personalize your own soup. Sausage, white bean and kale? One of my favorites. Or ham, potato and pea soup. Try chicken, rice, carrot and spinach. I could go on and on.
Find the recipe for mix and match soup HERE at Tablespoon.