Disclosure: *This post may include affiliate links. As an affiliate, I earn from qualifying purchases.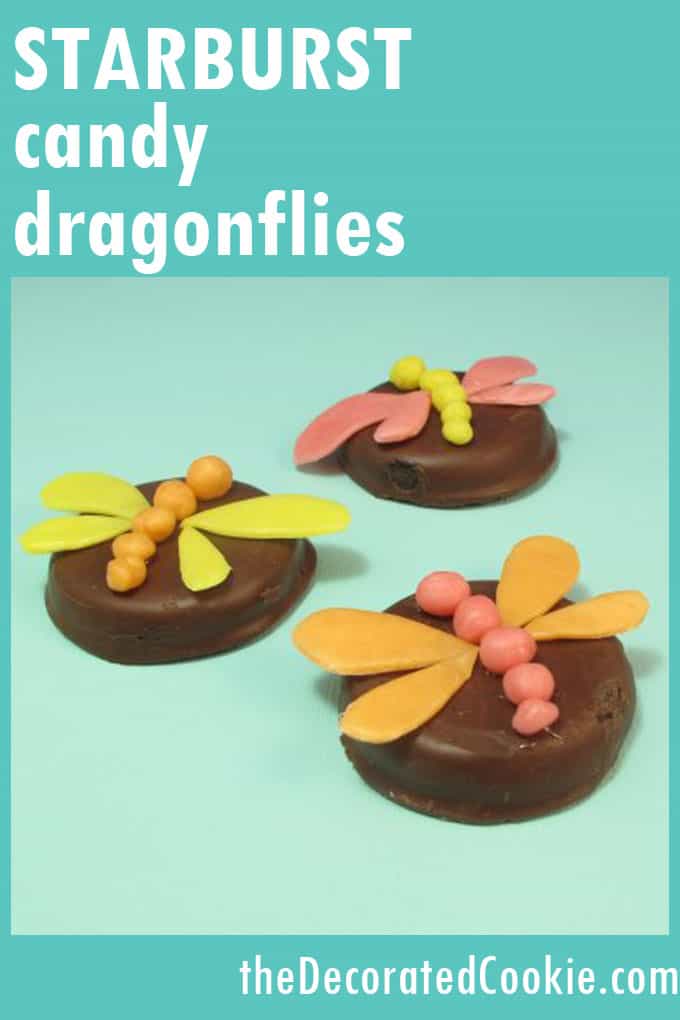 Starburst candy dragonfly
Did you know you can turn store-bought Starburst candy into cookie and cupcake toppers? Starburst mimics fondant in this fun food craft. Here, I make a Starburst candy dragonfly.
Since I'm STILL in a borrowed kitchen (3 weeks has turned into 3 months. Who knew buying a house would be so hard?)
I decided to experiment with super-easy-quick sweet things rather than coat our hosts' kitchen with flour and sugar.
These Springy Starburst dragonfly cookie and cupcake toppers made from store-bought candy took me no time at all.
Very kid friendly, too! Use them to top cupcakes, frosted cookies, cakes, or, as I did, store-bought cookies.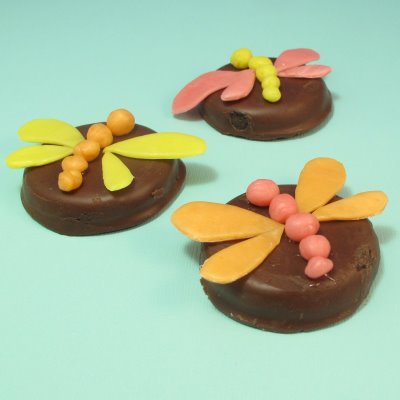 to make easy dragonfly cookie or cupcake topper
s
you will need:
Starburst candy
wax paper
rolling pin
scissors
light corn syrup
cookies, cupcakes, cakes or whatever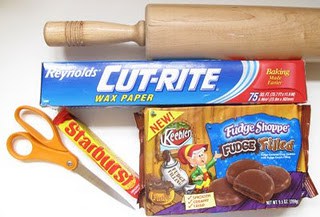 step one: microwave your candy
I worked with one starburst at a time. Place in a microwave safe dish and microwave for 7 seconds. Place between two sheets of wax paper and roll out.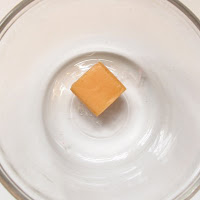 step two: cut your shapes
With scissors, cut four petal shapes, 2 large and 2 small. These will be your wings. Set the scraps aside. Repeat with other colors for as many dragonflies as you need.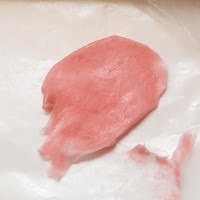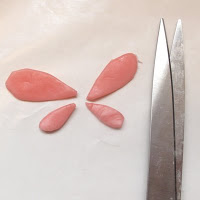 Once you complete the wings, re-microwave the scraps (again, I worked with one set at a time because the candy dries quickly) for 6 seconds. With your thumb and forefinger, roll pieces into small balls. Don't worry if the balls are not uniform size.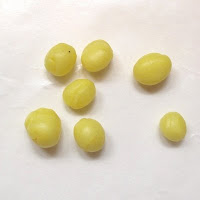 step three: assemble your dragonflies
Use balls of one color and wings of a contrasting color. Dip your finger in a bit of corn syrup and dab on the back of the candy shapes. Adhere to cookie by pressing firmly.
Line up the balls first (if you have different sizes, use the bigger ones at the top and taper to the smaller). You can curve the end of the line a bit. Then, add your wings, larger on top, smaller on bottom. Let dry.