Disclosure: *This post may include affiliate links. As an affiliate, I earn from qualifying purchases.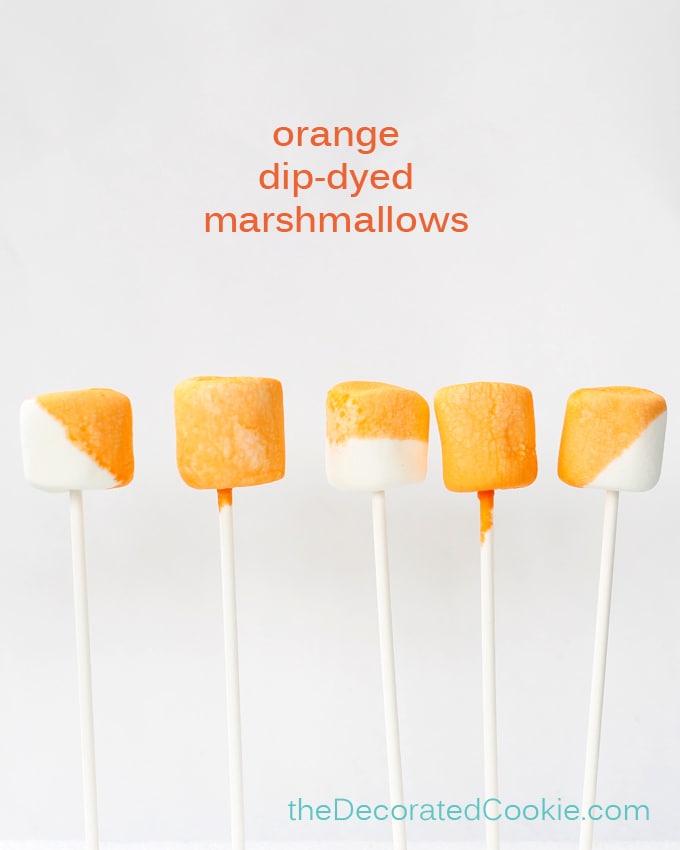 orange dip-dyed marshmallows
How do you feel about orange? The good people at Tieks let me pick out a pair of their crazy comfortable ballet flats. They have a jillion colors. I chose Tangerine. It was not an easy decision, let me tell you. But I kept coming back to orange. I love the pop of color. So this is my commitment to orange. You know when I go for the marshmallows it's serious. Read on to learn how to make dip-dyed marshmallows.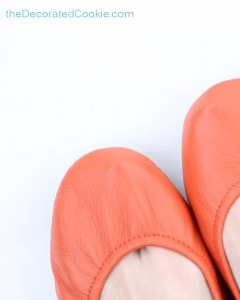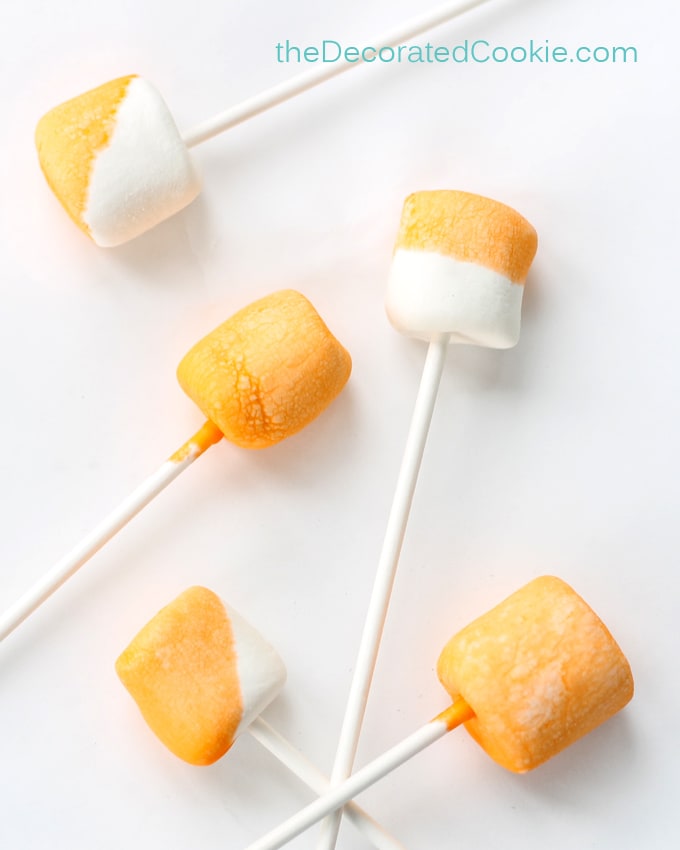 To dye marshmallows, add a few drops of your favorite color of food coloring (I used Orange Americolor Soft Gel Paste) to a small glass of water. Skewer a marshmallow and dip into the tinted water. Dab on a paper towel and prop the marshmallow in a Styrofoam block to dry, about 30 minutes. That's how easy it is.