Disclosure: *This post may include affiliate links. As an affiliate, I earn from qualifying purchases.


Painted snowman Oreos are a quick and easy treat to make and give this holiday season. Fun for winter or Christmas.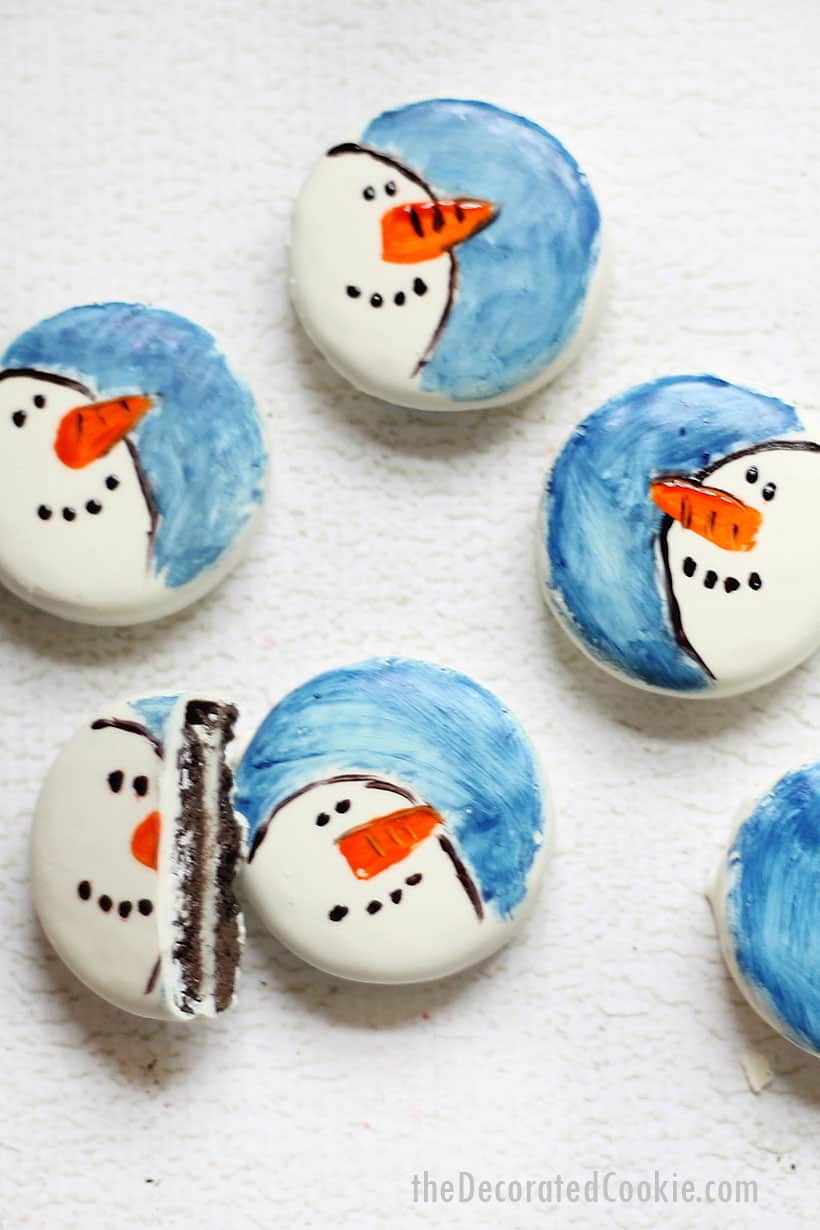 snowman oreos
Painted snowman Oreos are such a fun treat to make to include in your Christmas cookies.
All year, I look forward to December. Because this is that magical time of year when Oreo releases their special edition white chocolate-covered Oreos. It's like they do all the work for you. And they give you a blank canvas. A delicious blank canvas.
Many years ago, I made these snowflake and snowman Oreos. This year I made painted snowman Oreo cookies.
video how-tos
oil-based food coloring
I have a bunch of Americolor Oil Candy Colors that are begging to be used. Candy colors are food colorings that are oil-based, and thus good for tinting or using on chocolates and candy melts and such fat-filled (and by "fat-filled," I mean "joy-filled") goods.
You can likely use regular gel paste food coloring on Oreos, but the color might not cling as well or be as vibrant. To turn regular gel paste food coloring INTO an oil candy color, they also offer something called "Flo-Coat," which I'll try next.
You can find Americolor Candy Colors online. Below I have affiliate links to amazon. It looks like Walmart also sells them, at least online, for less.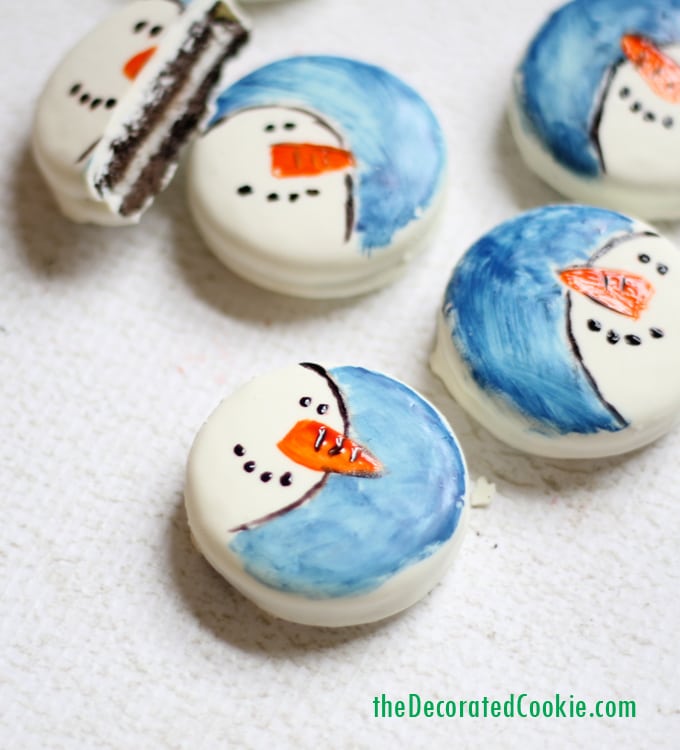 painting on cookies
Paint anything you like on the white chocolate covered Oreos.
Here, I paint snowmen using Black, Orange and Navy Blue candy colors.
I used small paint brushes, available from the craft store. I first painted the carrot, then outlined the snowman and painted dots for the eyes and mouth with black.
I then dipped a brush in navy, wiped it off a bit on the wax paper first, and then painted the background.
TIPS for painting with candy colors on Oreos
Use small, clean brushes for the best control
You can dip the brushes in water to smooth them, but dab them on a paper towel. You don't want to get much water in the candy color or it can cause the paint to bleed.
Candy colors take awhile to dry, so when painting close to other colors, be careful not to pick up candy color you don't want.
That said, candy colors take awhile to dry. Let the Oreos sit out at room temperature for several hours before handling, and overnight before packaging.
Americolor's Flo-Coat Oil Candy Color can be mixed with regular gel paste food coloring to make it oil-based. This would be a more cost-effective way to paint with candy colors.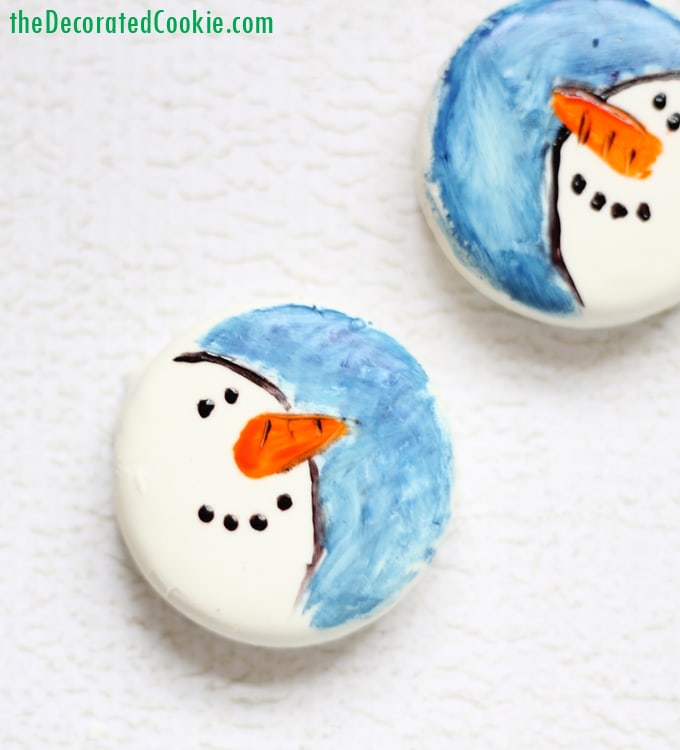 cookie painting supplies
Note: The first product listed below, the "Flo-Coat" is supposed to turn regular food coloring into oil candy colors, so if you have food coloring already, that may be all you need.
PIN FOR LATER: