Pizza pops, or "pizza on a stick," are easy to make, delicious, and the perfect party food idea!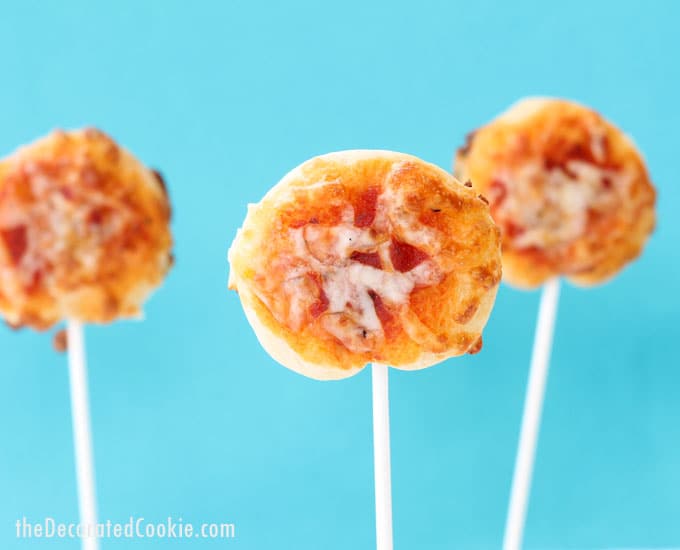 How to make pizza pops
(UPDATE: The contest is long over.) For the fourth time, a huge thank you to all who voted for my cookie witch legs for the Project Food Blog contest! I made it through to another round!! Thanks for sticking by me this far. And speaking of sticks…That's how I interpreted the 5th challenge: put my own spin on pizza. So pizza pops, of course. I don't often openly toot my own horn very loudly, but these mini pizzas on a stick…. Oh. My. Goodness. Awesome. My plan worked perfectly (it never does), they tasted absolutely delicious, and they were ridiculously easy to make. So toot.
If you like this idea, check out my homemade bagel bites or these Caprese mozzarella sticks on-a-stick.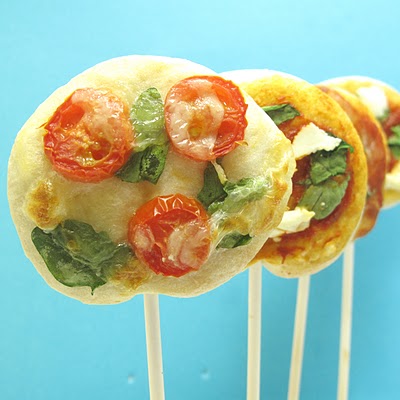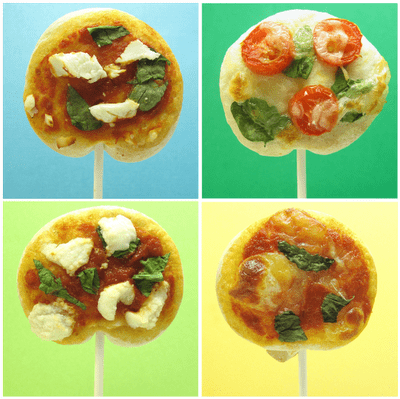 How did my pizza pops come to be?  I love tiny versions of things and I especially love tiny versions of things on lollipop sticks. So when I saw this challenge, I knew precisely what I would do.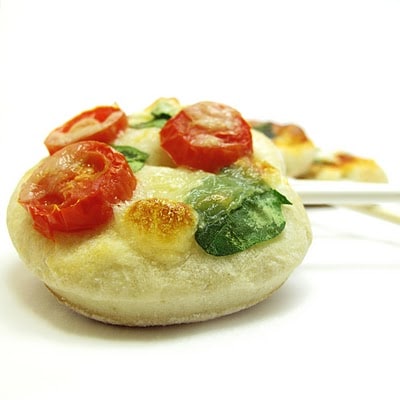 how to make pizza pops
you will need*
lollipop sticks
2 1/2 inch circle cookie cutter
assorted toppings
baking tray
parchment paper
*I used the Pillsbury refrigerated pizza dough, Classic, not Thin Crust. Find lollipop sticks and circle cookie cutters in the baking aisle of the craft store. I chose these assorted toppings:  tomato sauce, fresh mozzarella, basil, arugula, goat cheese, ricotta cheese, cherry tomatoes, and fresh spinach.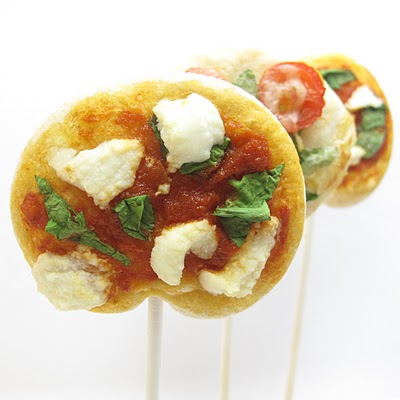 what to do
Preheat oven to 425 degrees. Unroll pizza dough on a floured surface. Cut out 2 1/2 inch circles (this may need some muscle to get the cutter through the made-to-stretch dough, just twist the cutter back and forth a bit). Cut out circles as closely together as possible to minimize excess.  Insert a lollipop stick about half way into the circle and place on a baking tray lined with parchment paper. Add a teaspoon or so of sauce (if using) and tiny bits of desired toppings. Bake for 9 to 11 minutes or until crust and toppings begin to brown.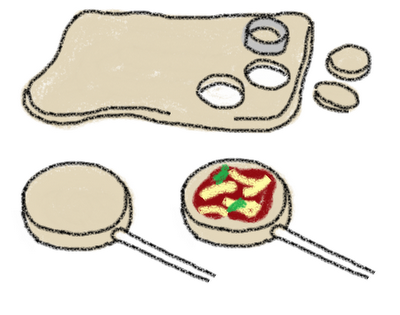 some ideas for toppings
In case you need a little inspiration beyond just tomato sauce and shredded mozzarella: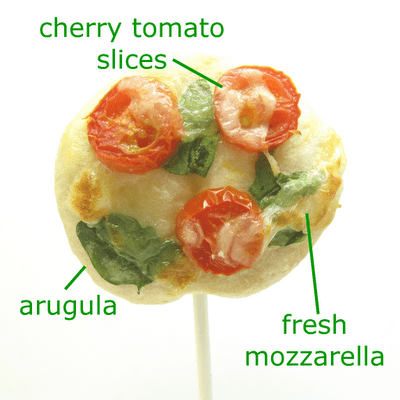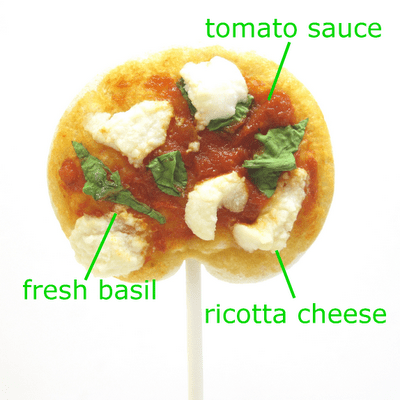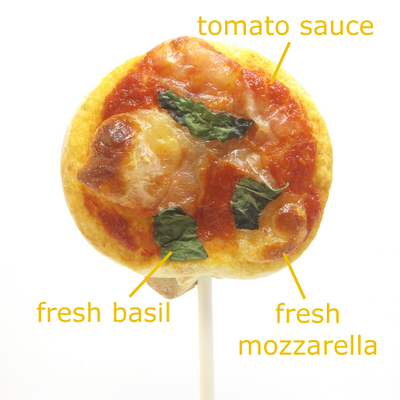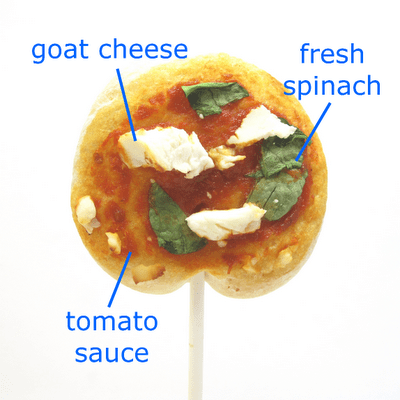 bonus calzones!
Look what else I made… calzones! Because these are more dough than toppings, they were a bit too bready for my taste, but they were still pretty dang good.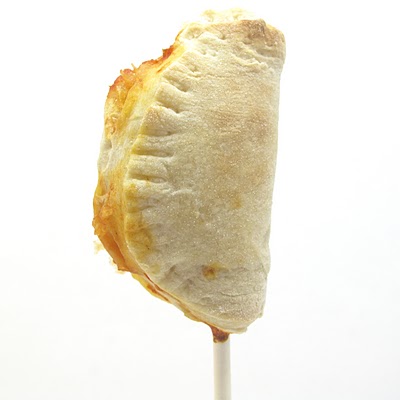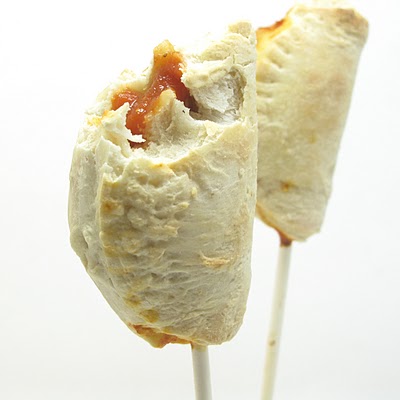 To make calzones, roll the dough a bit thinner, cut out a larger circle (a 3 inch cutter), put your toppings on the center of the circle (because the toppings can ooze out the side, best to be more sparing with these), lay a lollipop stick on the circle, fold the dough over and pinch the edges with a fork. Bake at 425 for about ten to twelve minutes.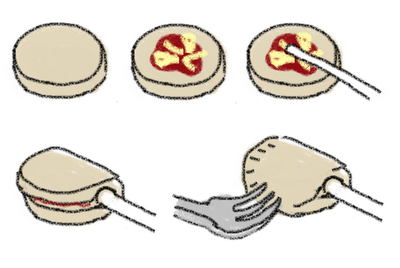 PIN FOR LATER: