Disclosure: *This post may include affiliate links. As an affiliate, I earn from qualifying purchases.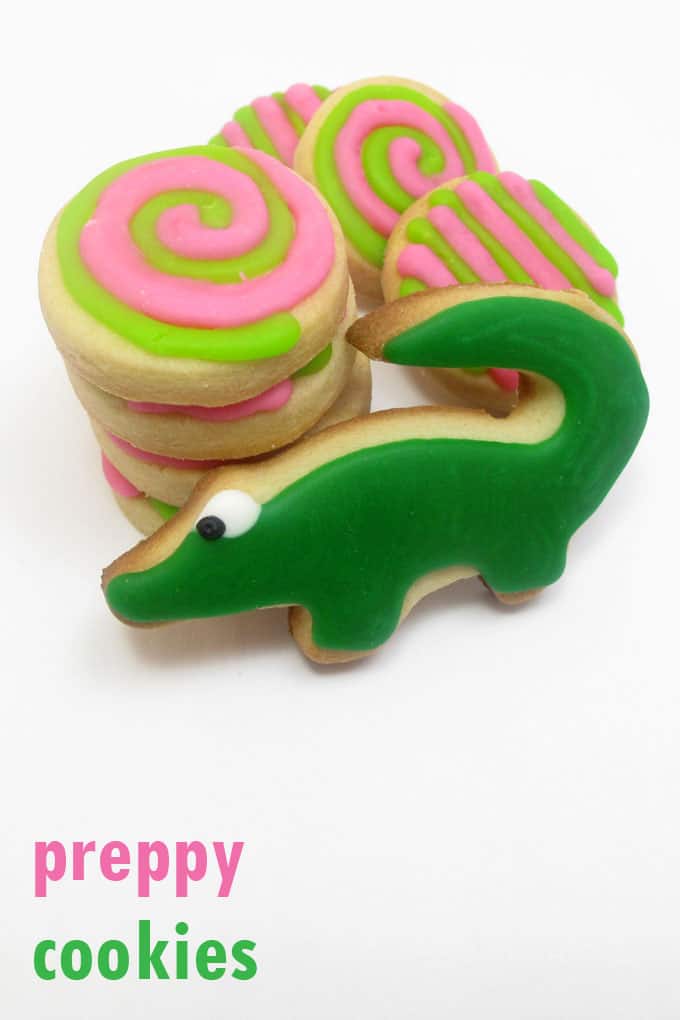 preppy cookies
These preppy cookies came about in a roundabout way. While I've lived in Washington DC for most of my adult life, I grew up in New Jersey. My family is from a tiny, tiny, and I mean, tiny, town on the Jersey shore, so we are very connected to all things beach. My great grandfather was a lighthouse keeper (you can see a picture of my great grandfather, William Lake, HERE at the Sea Girt lighthouse, standing by the lighthouse, along with my great grandmother and my grandfather as a boy).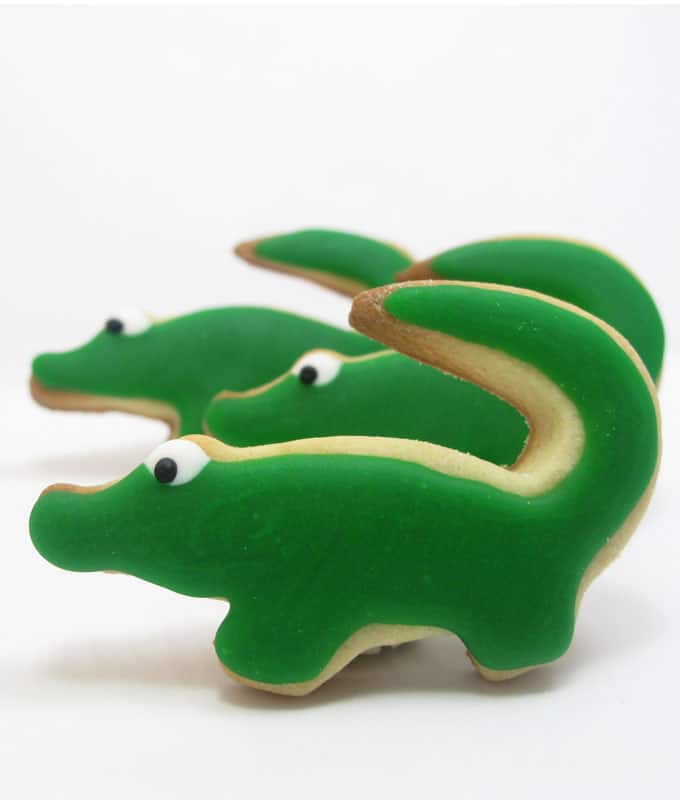 So in searching for cookies to make my mom for Mother's Day, given I make her cookies every year and am running out of ideas, I rummaged through my many beach-themed cutters and found a tiny alligator. This alligator reminded me of the IZOD logo, which reminded me of the '80s, which reminded me of pink and green preppy.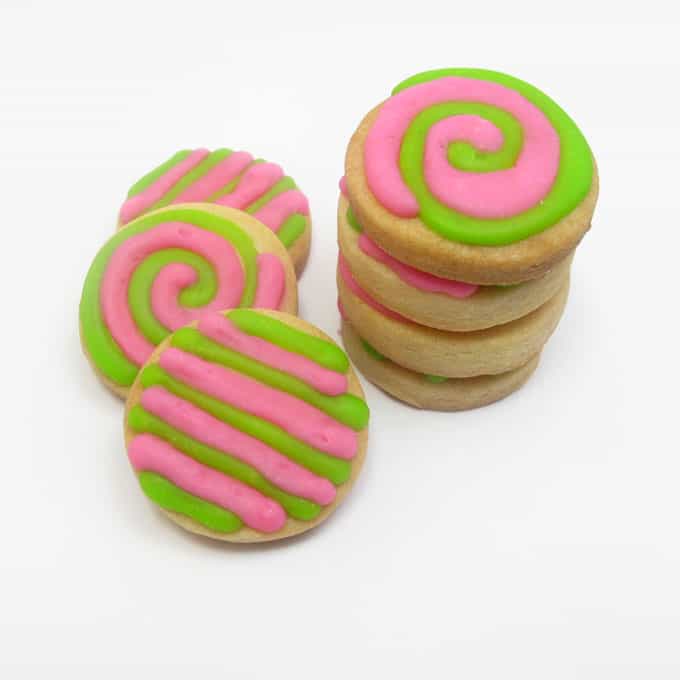 See? Roundabout. And I got very, very far from the beach theme. Alas, her birthday is in a few weeks. And since she reads my blog, I just ruined her surprise. Hmm.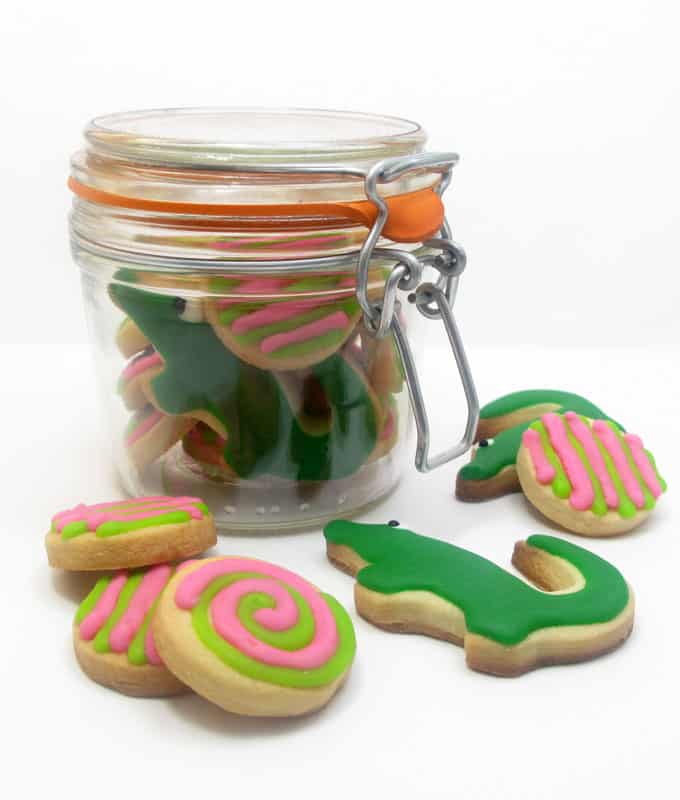 how to make preppy cookies
Forgive my lack of tutorial. I promise when my days aren't filled with so very many things to do, I'll write up lots and lots of tutorials. Instead I'll offer some tips for making these. I used my mini alligator cutter, of course, as well as a 1 1/2 inch circle cutter. I made my sugar cookie dough and my royal icing. I tinted royal icing with my favorite coloring, Americolor soft gel pastes (Electric Pink, Electric Green, Leaf Green for the alligator, and Bright White and Super Black for his eyes), then piped the designs using size "2," "3" and "4" decorating tips. For tips on finding cookie decorating supplies, CLICK HERE. For tips on finding cookie cutters, CLICK HERE.
For more cookie decorating recipes, click here. If you need vegan cookies and icing recipes, click HERE.