Disclosure: *This post may include affiliate links. As an affiliate, I earn from qualifying purchases.


Rudolph marshmallows: The classic, Rudolph the Red Nosed Reindeer, drawn on marshmallows with food writers.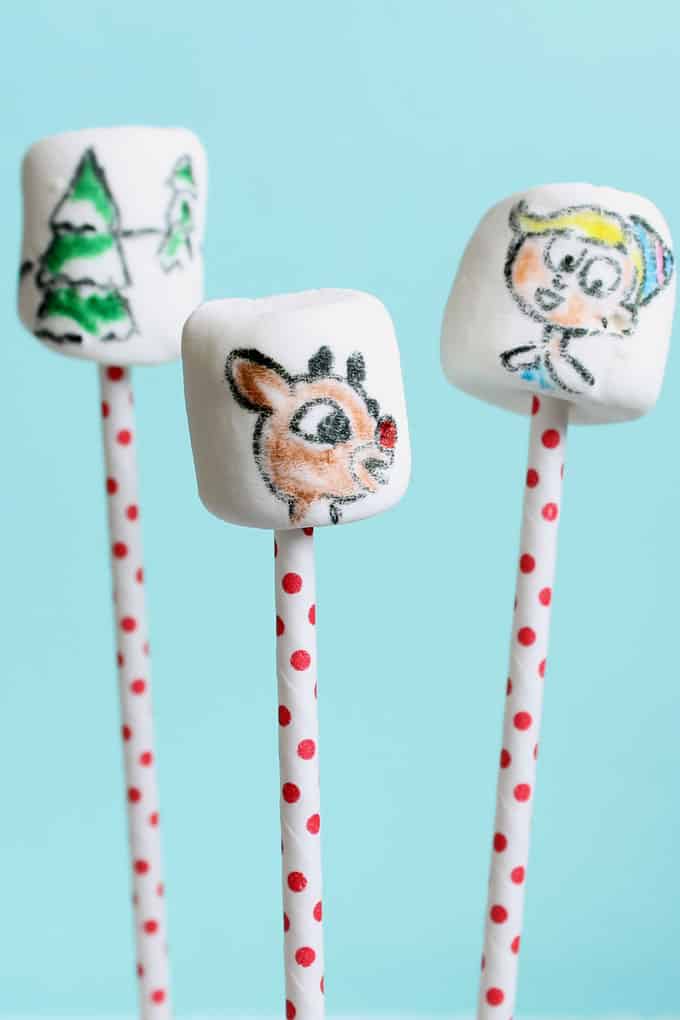 Rudolph marshmallows
Oh Rudy. I'll forever love you. You are Christmas to me. That and Jesus being born. Also, Charlie Brown and what Linus said. But Rudolph the Red-Nosed Reindeer has a special place in my two-sizes-too-big Christmas heart. He evokes for me that almost-indescribable Danish concept of "hygge." So I had to honor him with some Rudolph marshmallows. Him and Hermie.
We've already watched the 1964 classic, Rudolph, the Red-Nosed Reindeer, once. And I've listened to Burl Ives croon. And there will be more.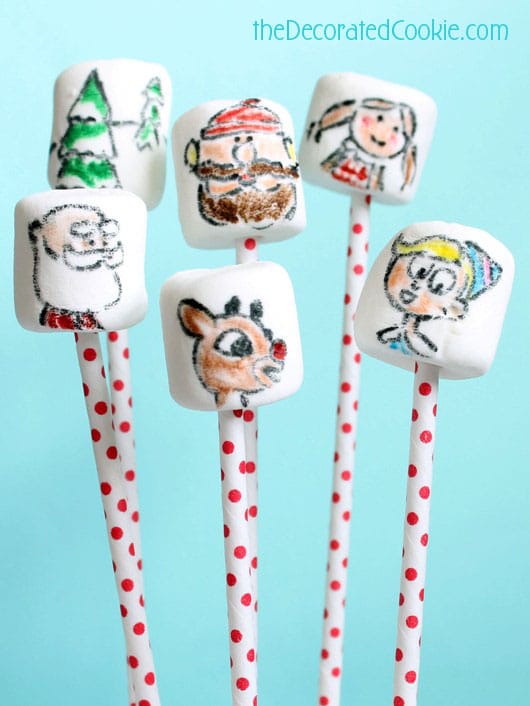 This post is to remind you, too, that you always have marshmallows. When in doubt of what decorated treat to make… pull out the edible writers and the marshmallows. Put them on sticks or straws if you like.
For tips on drawing with edible writers and on finding supplies, CLICK HERE.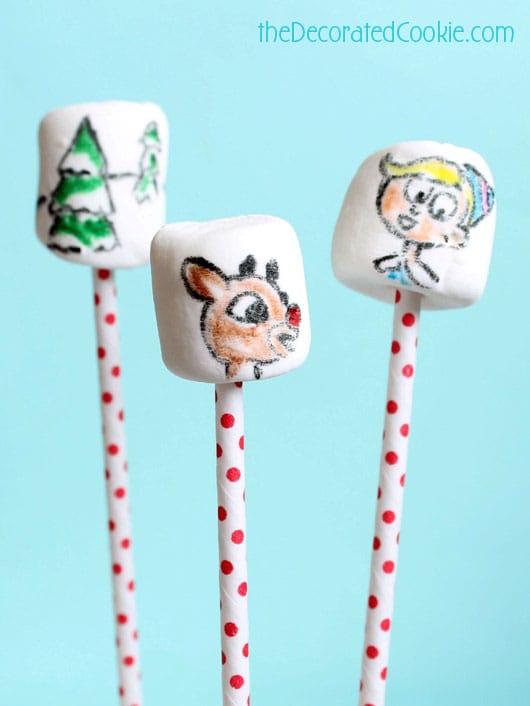 You've got to draw Rudolph, of course. And his pal-in-independence Hermey.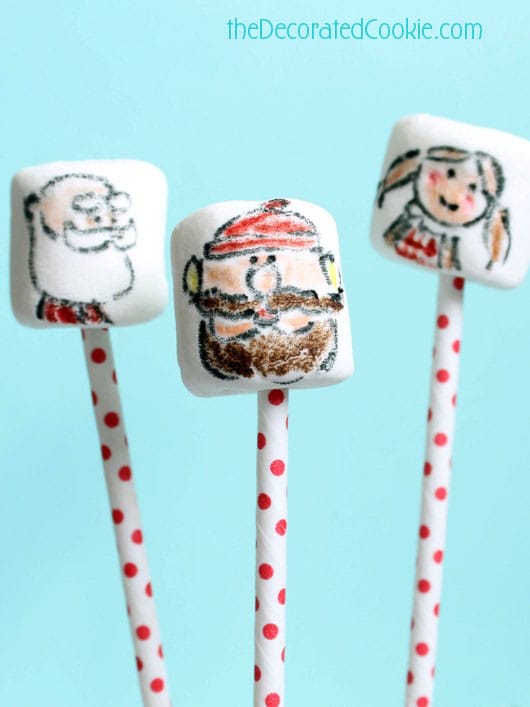 And good old Yukon Cornelius. There's skinny Santa (who was a bit of a short-sighted jerk at first). And the misfit toys.
You could also add Clarice, Burl's snowman, Mrs. Claus, certainly the Bumble. There is so much you can do with marshmallows and writers.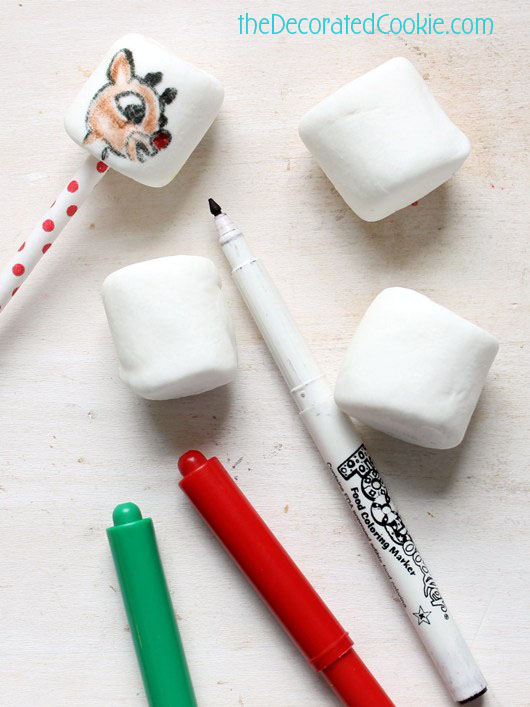 SUPPLIES: