Disclosure: *This post may include affiliate links. As an affiliate, I earn from qualifying purchases.


A roundup of 40 winter and Christmas treats to make this season.
Christmas treats
As you're reading this post about Christmas treats, we are probably cutting down our Christmas tree. The day after Thanksgiving, we go out to Maryland to a cut-your-own farm and then stop for BBQ on the way home.
It's when Christmas officially starts. I mean, for the rest of my family. I've been listening to Christmas music for weeks now.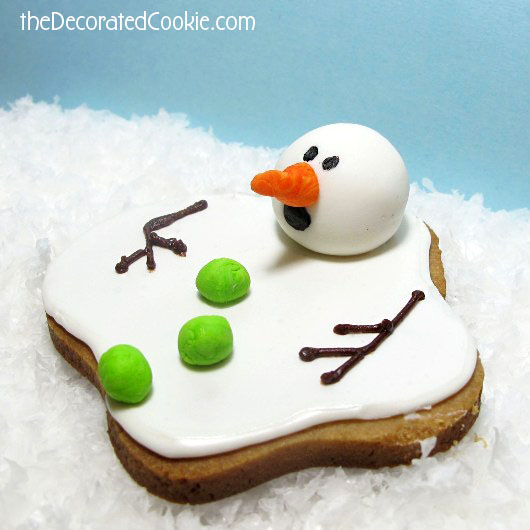 Naturally, number one on the list is the original MELTING SNOWMAN COOKIE!! I'm seeing melting snowmen everywhere, and I'm convinced I'm the cause. (If you're not convinced, let me preserve my ego.)
The standards: DECORATED COOKIES!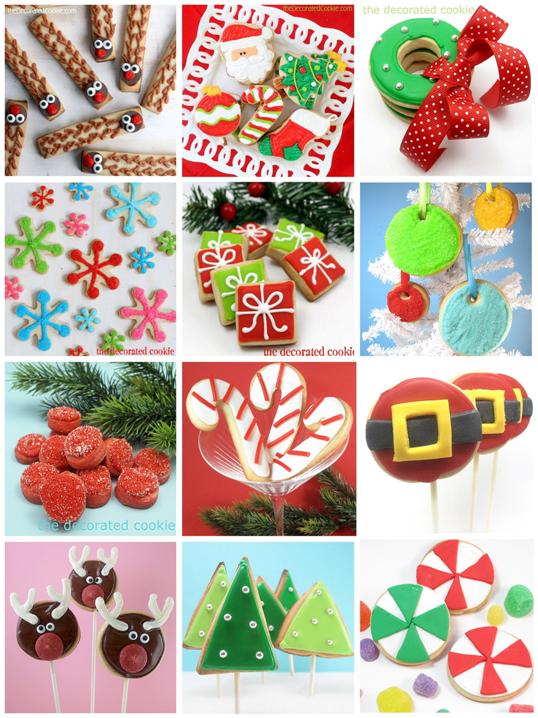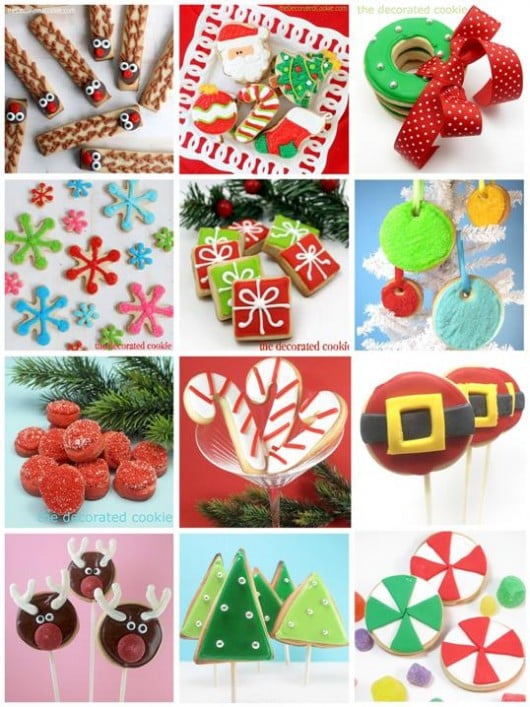 Rudolph cookie sticks— step-by-step guide to decorating Christmas cookies — simple wreaths — sparkly bright snowflakes — Christmas presents — easy sparkly ornaments — frosty cranberry cookies — candy canes — Santa's belly pops — Rudolph pops — Christmas tree pops — "peppermint" cookies.
Snowmen, snowwomen, snowfamilies.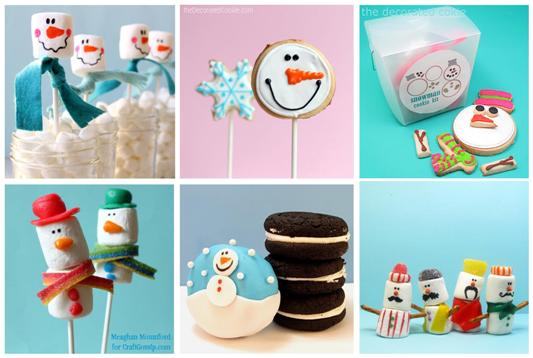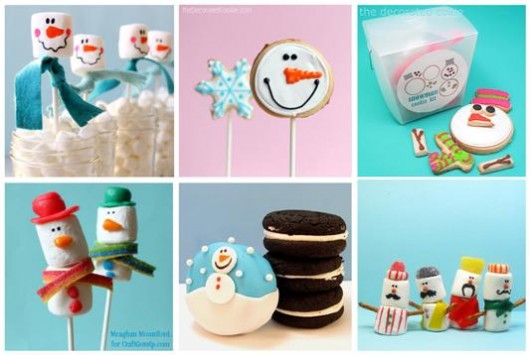 Snowman place holders — snowman and snowflake cookie pops — Assemble-your-own-snowman gift — snowman marshmallow pops — Oreo Cakester snowmen — mustachioed snowmen
TREATS FOR THE SEASON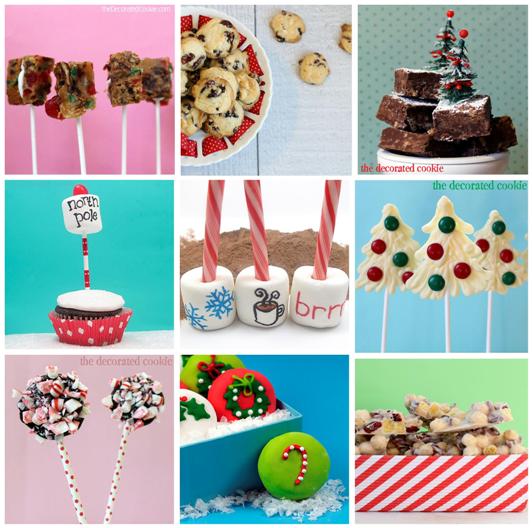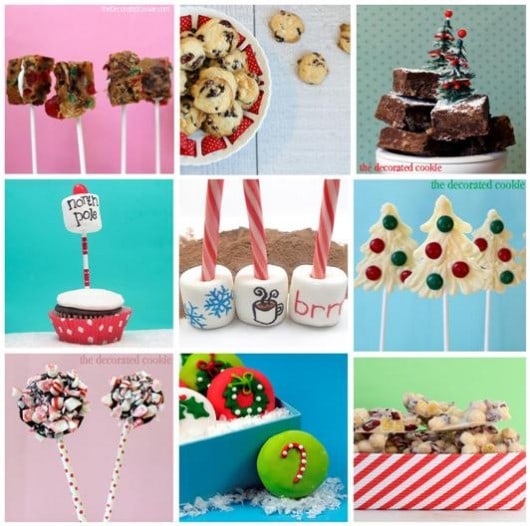 fruitcake-on-a-stick — white chocolate cranberry cookies — Hershey's toffee fudge — North Pole cupcakes — hot cocoa stirrers — chocolate Christmas tree pops — chocolate candy cane pops — petits fours — white chocolate cherry clusters
LOTS O' GINGERBREAD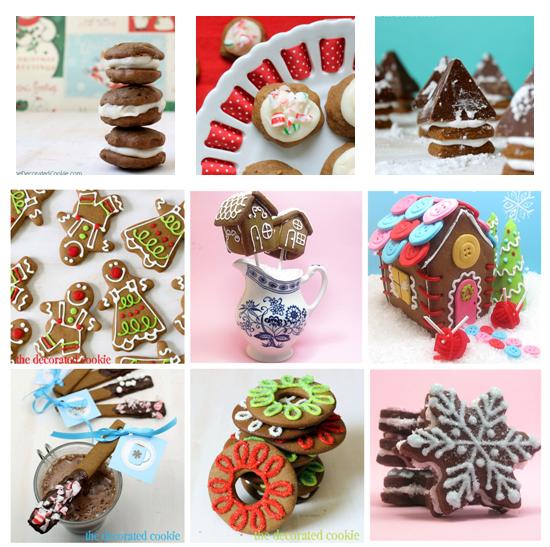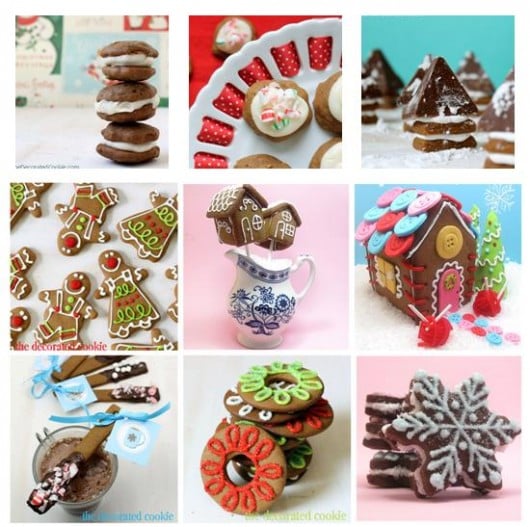 gingerbread whoopie pies — peppermint gingerbread cookies — bite-size gingerbread cookies — gingerbread kids — gingerbread house pops — gingerbread wreaths — gingerbread sewing cottage — gingerbread swizzle sticks — gingerbread snowflake sandwiches.
STUFF IN JARS


Candy stick cookies — bite-size holiday cookies — snowman hot cocoa gift.