Disclosure: *This post may include affiliate links. As an affiliate, I earn from qualifying purchases.


Cookie cupcakes: Cookies disguised as cute little cupcakes.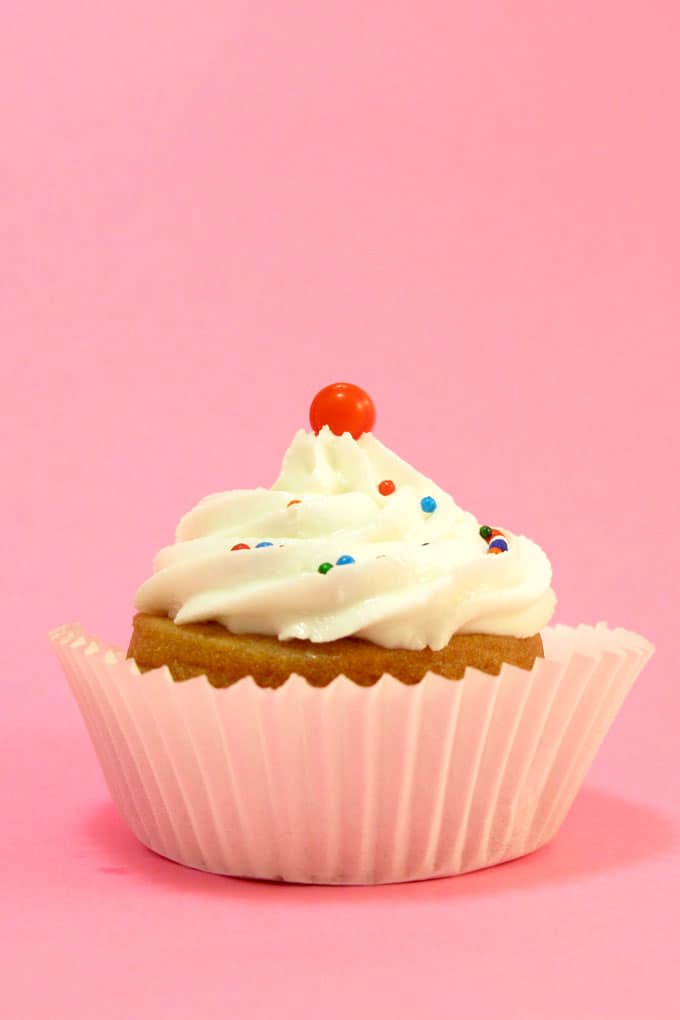 Introducing…. Cookie cupcakes! Looks like a cupcake. Tastes like a cookie. See? Cookies. That look like mini cupcakes. Cupcake cookies. Precious cookie cupcakes you might just need to make for a birthday party.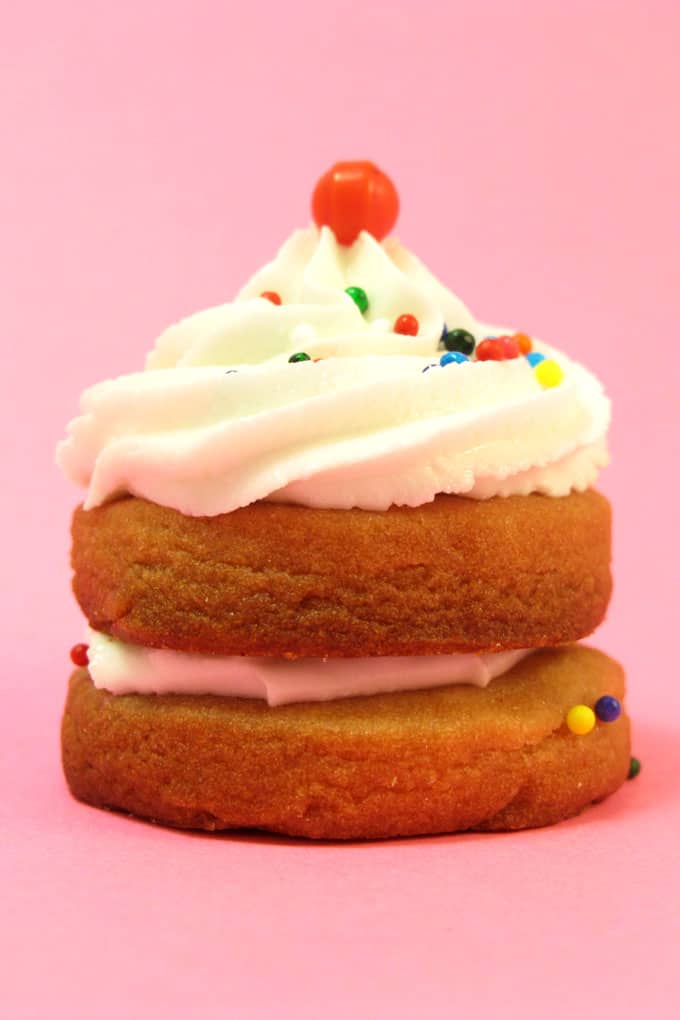 how to make cookie cupcakes:
you will need:
cut out cookie dough and frosting
1 3/8 inch circle cutter
1 frosting bag
1 coupler
1 star tip (size 1M)
1 rubber band
white food coloring
sprinkles and red dragees
Wilton mini baking cups
*You can use any frosting you like, but it should be stiff enough to hold its shape when piped, so I recommend buttercream frosting (Add confectioner's sugar to pretty much any frosting to make it stiffer.) Find the cutter and supplies at the craft store. I used the Wilton mini baking cups because the cookies fit so nicely in them and the sides stood up well. Click HERE for tips on finding cookie decorating supplies.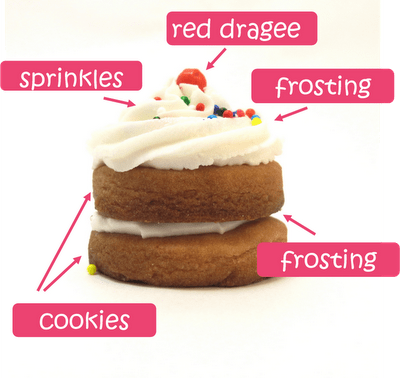 step one: bake your cookies
Roll out chilled cookie dough and cut out small circles. You will need two per cupcookie. Bake and let cool.
step two: frost your cookies
Prepare frosting and tint white. Fill a decorating bag fitted with a coupler and a star tip and tie closed with a rubber band. Pipe a dollop of frosting on a cookie and top with another cookie. Then pipe frosting on top of the stack. Start in the center, move out to the edge and pipe round and round, smaller and smaller, until you come to a point at the top. Sprinkle with sprinkles and add a red dragee if desired.
step three: make your cupcookies
Plop the stack in a mini baking cup and you're done.