Disclosure: *This post may include affiliate links. As an affiliate, I earn from qualifying purchases.


I love these cute BBQ marshmallows, fun marshmallow art with food coloring pens to bring to a summer cook-out or BBQ.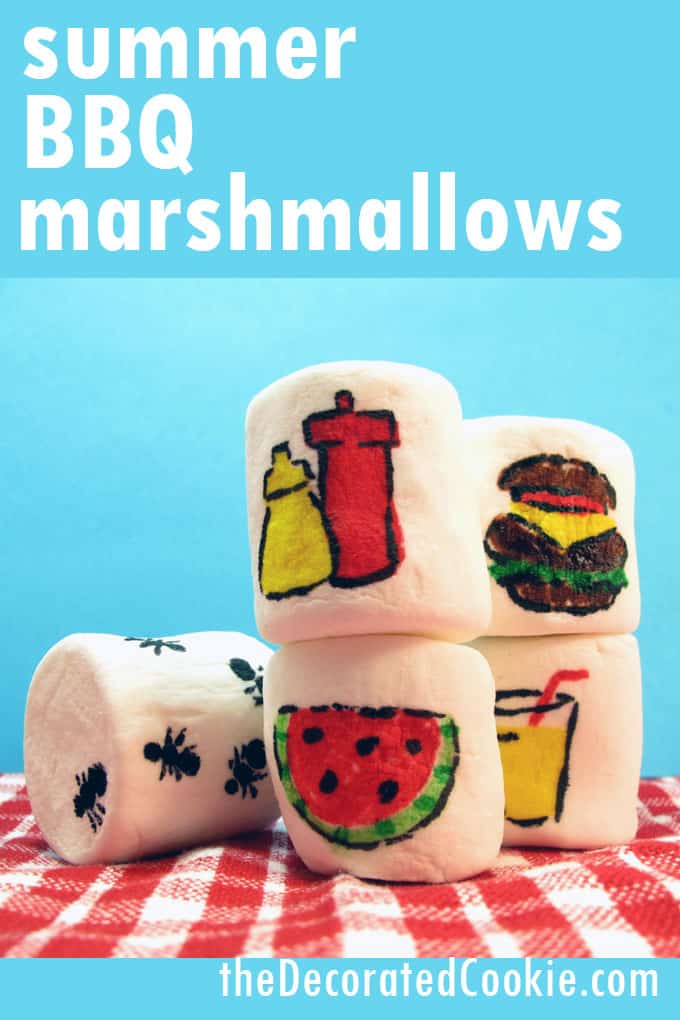 BBQ marshmallows
It's been a while since I added to my marshmallow art collection. So I made some BBQ marshmallows for your summer party. These are incredibly easy to make and take mere minutes.
You can put them on lollipop sticks and display them in a glass jar on your picnic table for a treat (assuming marshmallows won't melt in 100 degree weather? Best eat them quickly.)
For everything you need to know about food coloring pens, click here.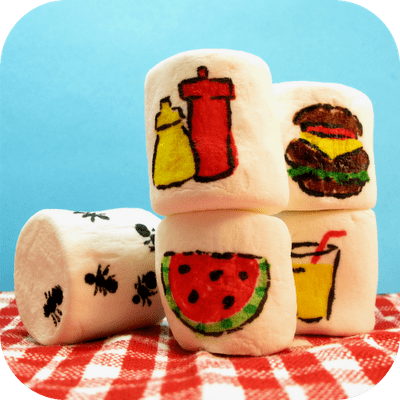 to make summer BBQ marshmallows
you will need:
marshmallows
food coloring pens*
lollipop sticks (optional)
*I use Americolor Gourmet Writers, the set of 10. Craft stores should also have food coloring pens, but the color choices are limited.
One note: For the watermelon, there are two shades of green. I also have the Wilton FoodWriters, which have a lime green marker. If you don't want to buy two sets, you can just use one green for the watermelon.
TIPS:
To draw designs on marshmallows, simply use the markers as you would a regular marker on paper.
It's best to let one color dry about 10 minutes before switching to another color to avoid bleeding, but I'm usually in too big a hurry. But I do try and do the black outlining last, as black has the best coverage (as in, the other colors won't show through).
For finer detail, hold the marker upright and just use the very tip of the marker. To make into pops, just insert a lollipop stick in the underside of the marshmallow at any time, before or after you draw.
how to draw a watermelon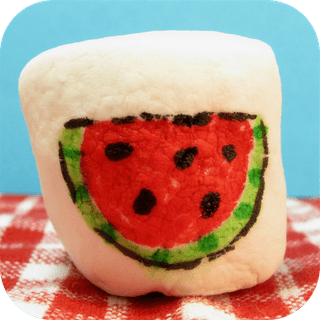 1. draw and fill a red semi circle
2. draw a thick semicircle line around the red (except for the flat part) with light green (If you have 2 greens. If not, just do this with the green you have and skip to step 4.)
3. draw little lines on top of the light green with the dark green
4. outline the semicircle with black and draw seeds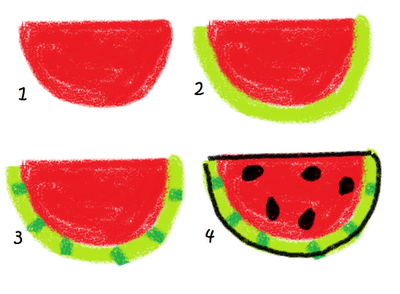 how to draw a glass of lemonade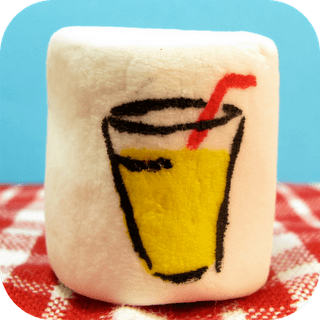 1. draw a trapezoid and fill with yellow
2. draw a bent line in red for straw
3. outline the glass with black (making sure to outline the glass rim a bit above the top of the yellow, leaving some white space between)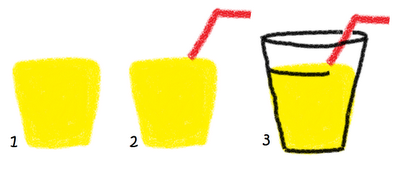 how to draw mustard and ketchup bottles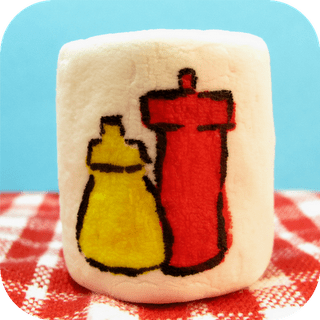 1. draw a line with yellow
2. under the line, draw a rectangle and fill with yellow
3. under the rectangle, draw and fill a sort of bulb shape with yellow
4. draw a red line
5. under the line, draw and fill a rectangle with red
6. under the rectangle, draw and fill a long rectangle (I have my ketchup bottle "behind" the mustard, so I just went around the mustard bottle for that part.)
7. outline both with black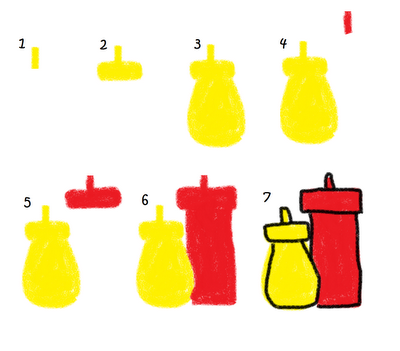 how to draw a hamburger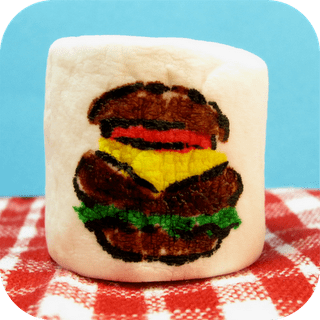 1. draw a triangle with yellow (cheese)
2. draw a red line on top of the yellow (tomato)
3. draw an oval (going around the cheese) and fill with brown (hamburger)
4. draw a green squiggle under brown (lettuce)
5. draw and fill a semicircle on top and bottom with brown (buns)
6. draw over the hamburger again to darken the brown
7. outline with black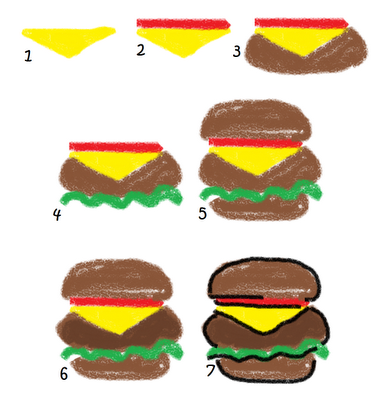 how to draw ants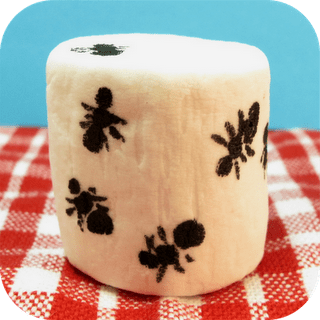 1. for each ant, draw and fill three circles with black
2. draw six lines for legs