Disclosure: *This post may include affiliate links. As an affiliate, I earn from qualifying purchases.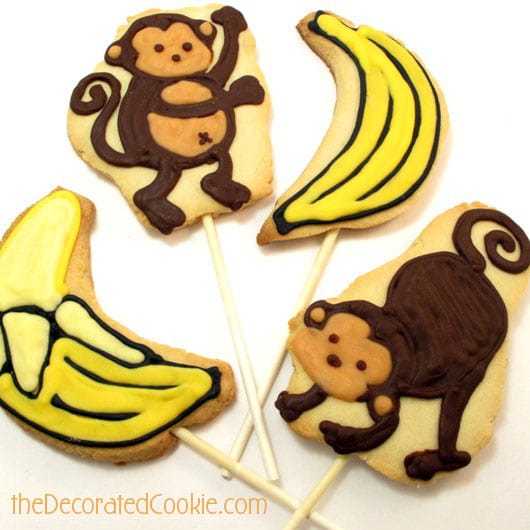 So I was going through my (completely overwhelming, folders and folders) of photos on my computer and I found these monkey and banana cookies. I recognize them as mine and I sort of remember cutting these out by hand and decorating. But… why? For whom? For what purpose? A birthday? A baby shower? A friend's request? I have zero recollection. None. Zippo. Zilch.
banana and monkey cookies
Do you know me? Did you ever request banana and monkey cookies? Perhaps this is a sign of age that I forget. I am 41 after all. And I have two kids, so that makes me stupider. But I do sudoku and crossword puzzles aaaalllll the time to keep my brain sharp. And I read tons and tons of teen fantasy and adventure books, which must keep the brain juice flowing. So I have no explanation for forgetting these guys.