Disclosure: *This post may include affiliate links. As an affiliate, I earn from qualifying purchases.


fun lunch idea for kids: painted planet sandwiches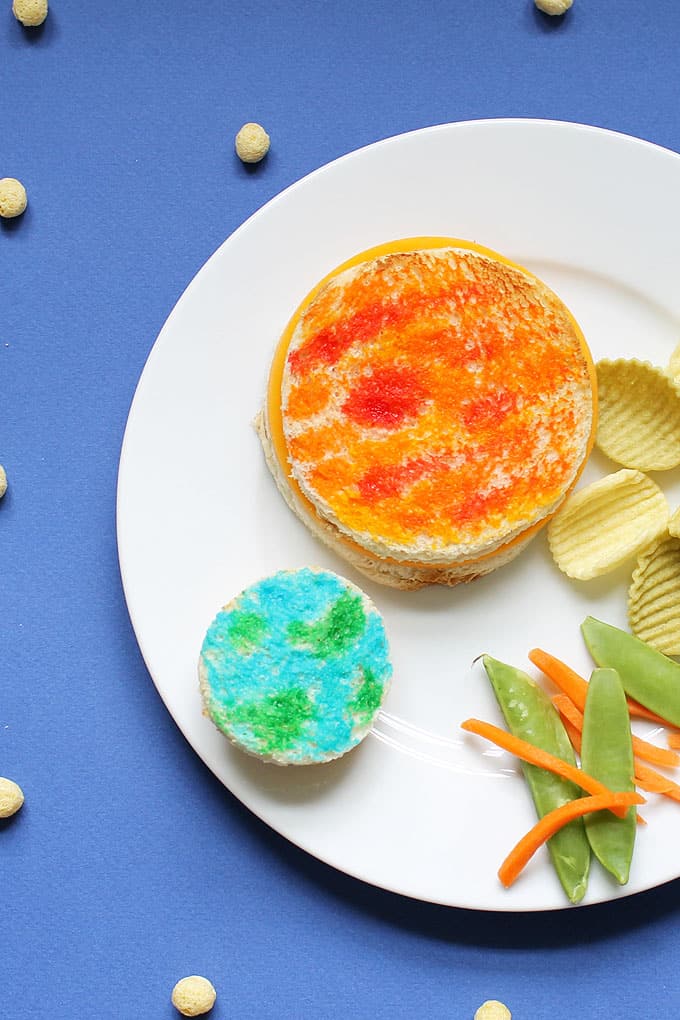 painted planet sandwiches
Have you ever tried painting bread with milk and food coloring? It's so easy, and such a wonderful food craft to keep kids busy for at least a little while. I made some painted planet sandwiches, but you can paint anything. This is also a fun lunch idea for kids or a food idea for Earth Day.
Find the how-tos for painted planet sandwiches HERE at Kix.
how to paint on bread
Pour tablespoons of milk into small cups. A clean plastic egg carton makes a perfect palette for this project. Add a few drops of food coloring to each cup. Stir using the back of a paint brush. Paint your bread (don't soak the bread with too much milk) and then lightly toast the painted bread.
more fun lunch ideas for kids