Disclosure: *This post may include affiliate links. As an affiliate, I earn from qualifying purchases.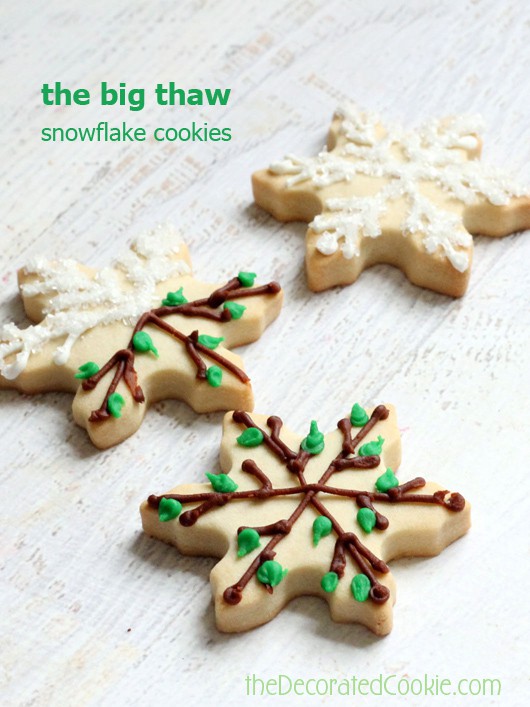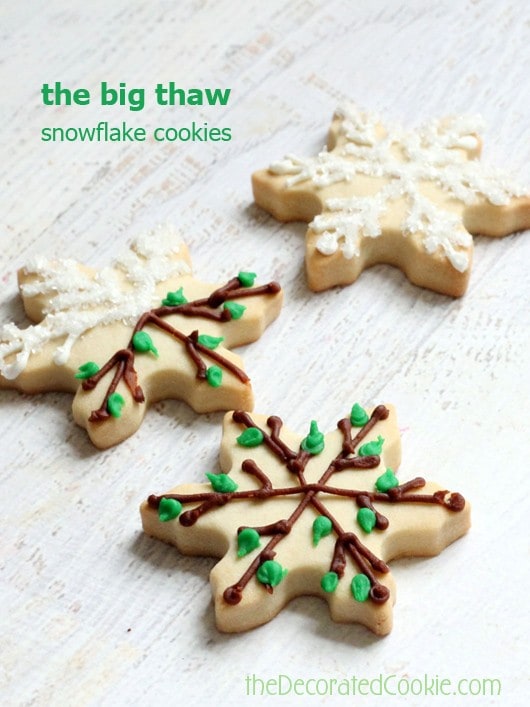 Winter to Spring snowflake cookies for the changing seasons.
Even though I'm the curmudgeon that likes the quiet indoors that winter allows, I know the rest of you enjoy that moment of Spring's arrival.
And it does have its appeal, I will concede. Plus, I was really excited by this idea I had in the middle of the night (though less excited about waking up in the middle of the night): Winter snowflake cookies that turn to Spring.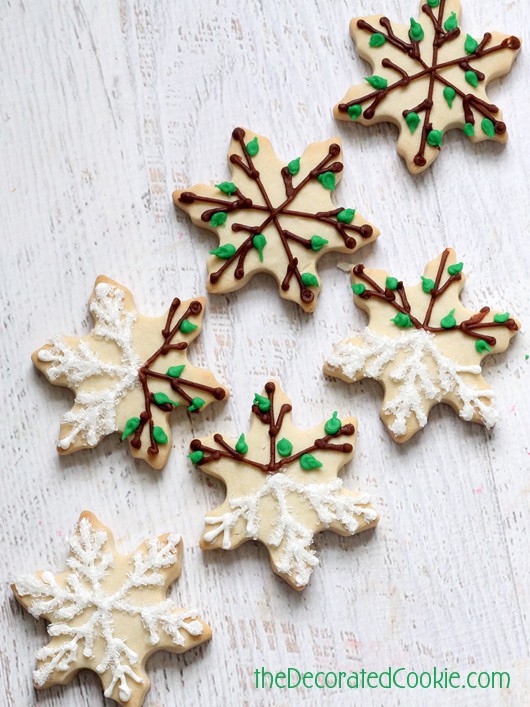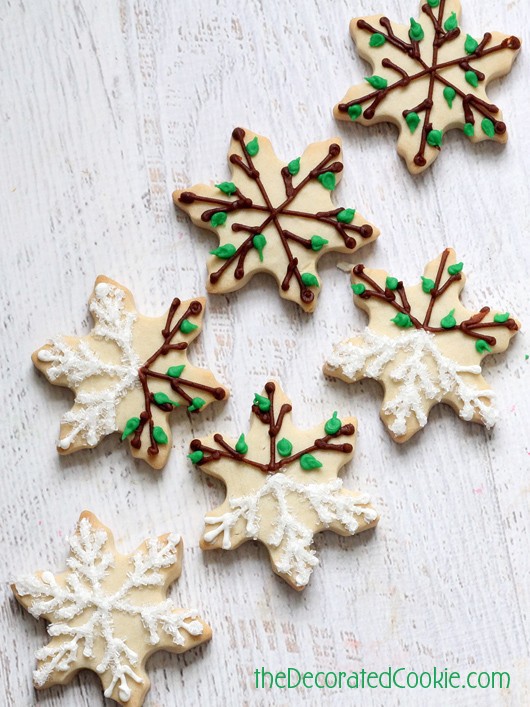 These are in the same spirit as my melting snowman cookies, I think. Though truthfully, I don't know for what purpose you could use these. A Spring Equinox party maybe? Does anyone have those?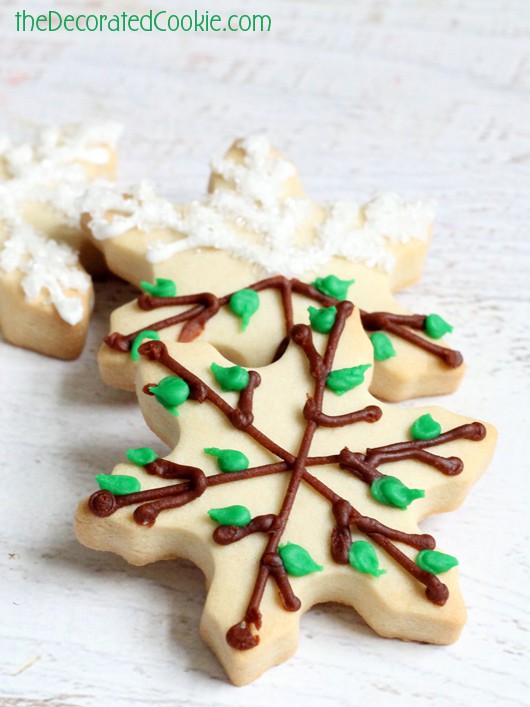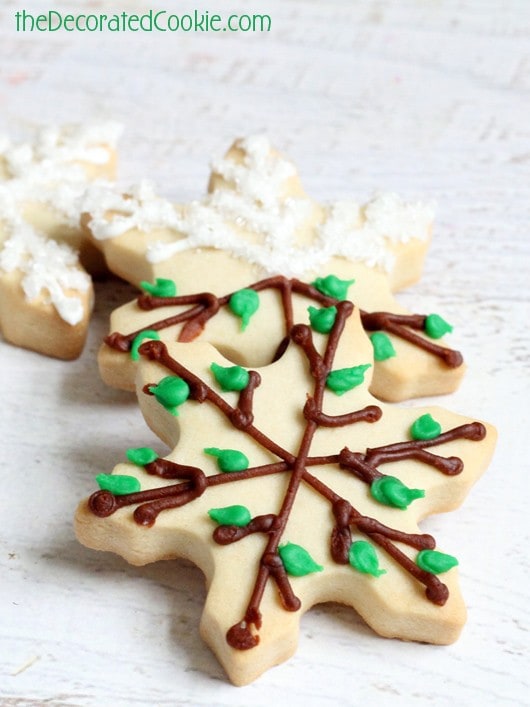 how to make winter to spring snowflake cookies
you will need:*
cookie dough
royal icing
snowflake cookie cutter
food coloring (white, brown and green)
white sprinkles
disposable decorating bags
couplers
tips (size "2" and/or "3")
rubber bands
*Find the cookie cutter, sprinkles, decorating bags, couplers and tips at the craft store. Use any size snowflake, but the one shown here is 3-inches across. For food coloring, I suggest Americolor Soft Gel Pastes (Bright White, Chocolate Brown and Leaf Green). For tips on finding supplies, click HERE, or see below. For basic cookie decorating how-tos click HERE.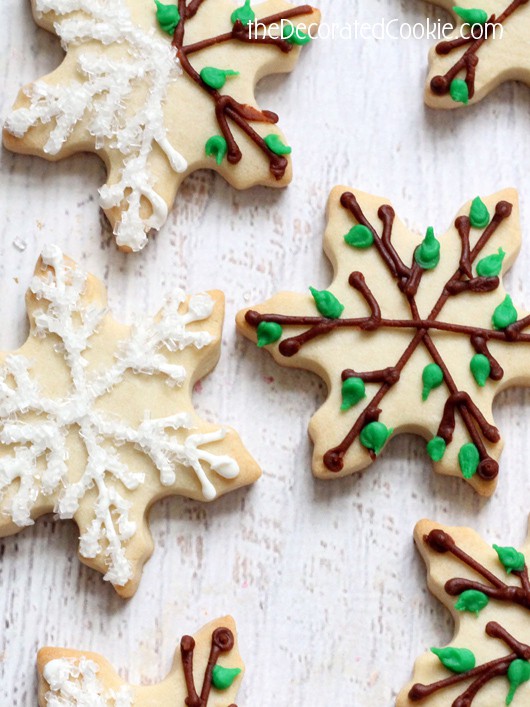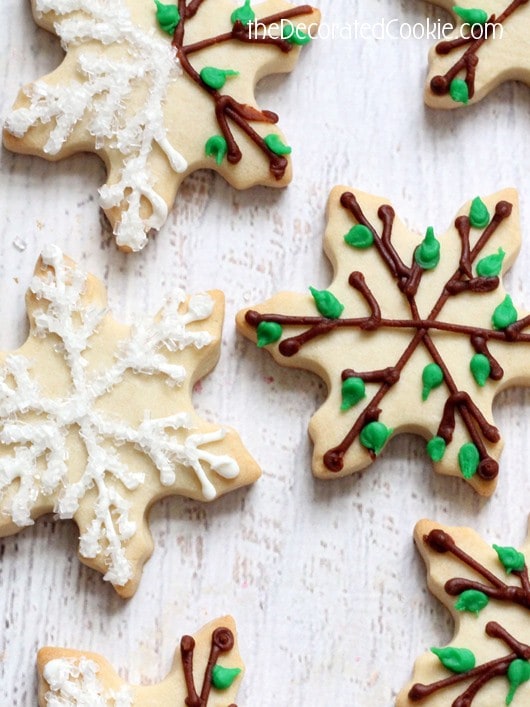 step one: bake your cookies. Roll out chilled cookie dough according to the recipe, cut out your snowflakes, bake and let cool completely.
step two: prepare your icing. Prepare royal icing according to the recipe. Divide and tint white, brown and green. Prepare decorating bags with couplers and tips, fill with the colors and close the bags tightly with rubber bands.
step three: decorate your cookies. Pipe the snow side first. Pipe three spokes and then pipe lines on top. Immediately cover with white sprinkles and shake off the excess.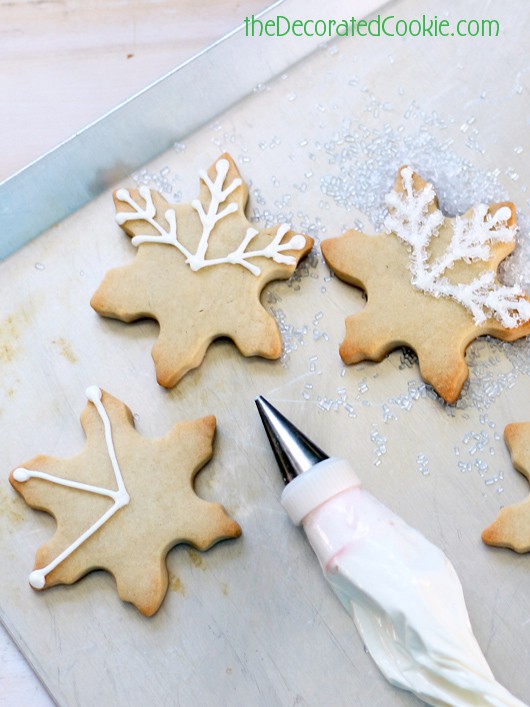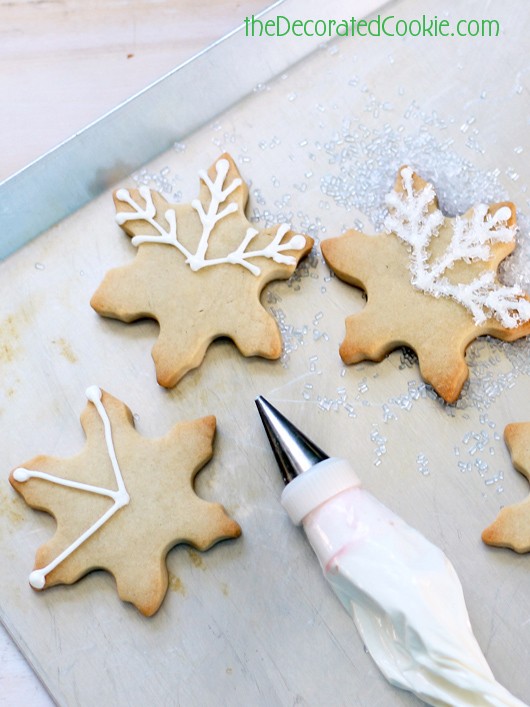 For the branch half, pipe three brown spokes. Pipe small lines on top, but notice for the branches I staggered the small lines a bit. Pipe leaves in green.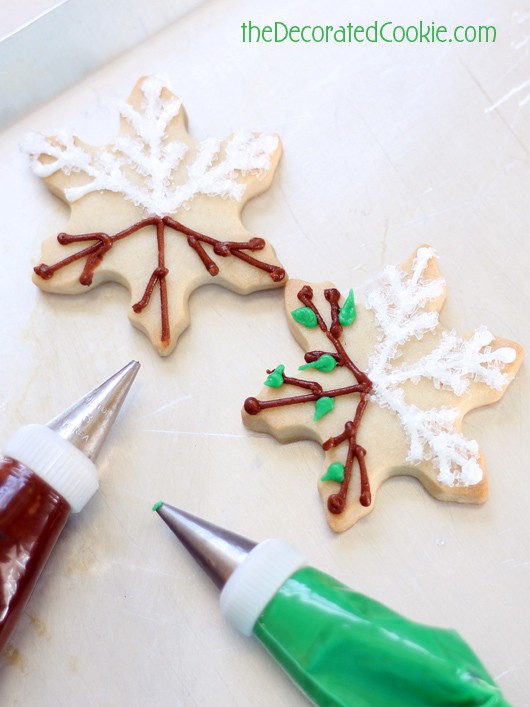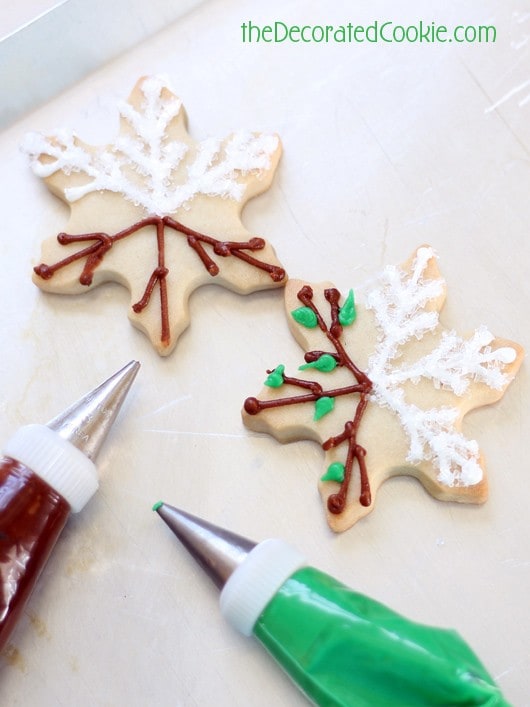 You can even do some whole snowflakes and some whole branches. Let the cookies dry overnight before handling or packaging.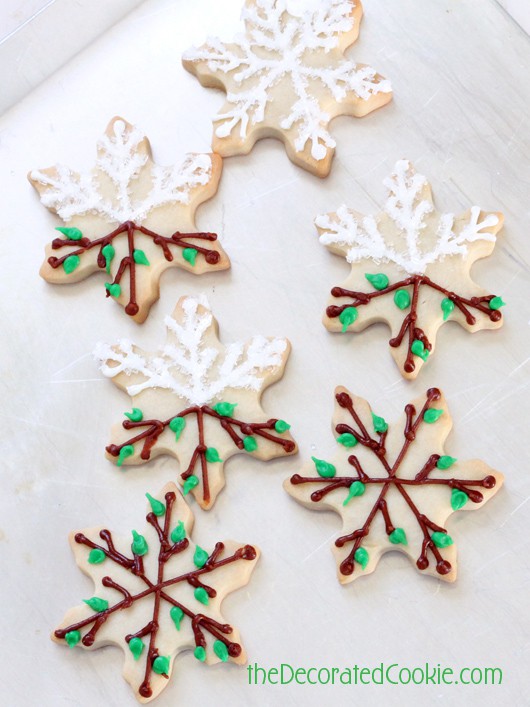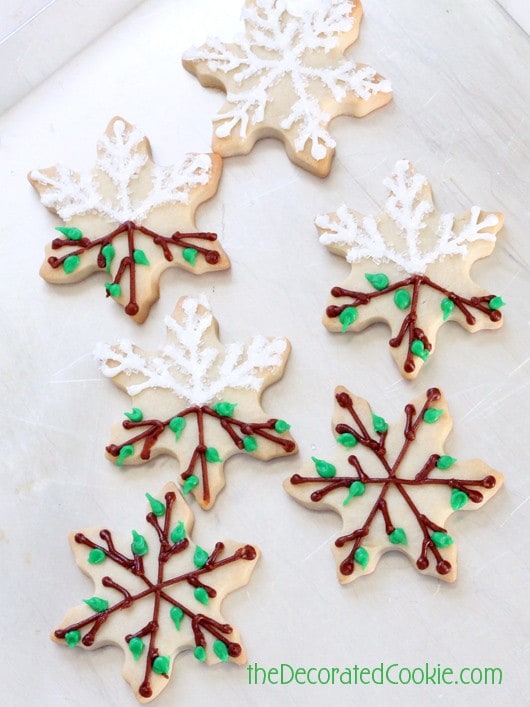 SUPPLIES: