Disclosure: *This post may include affiliate links. As an affiliate, I earn from qualifying purchases.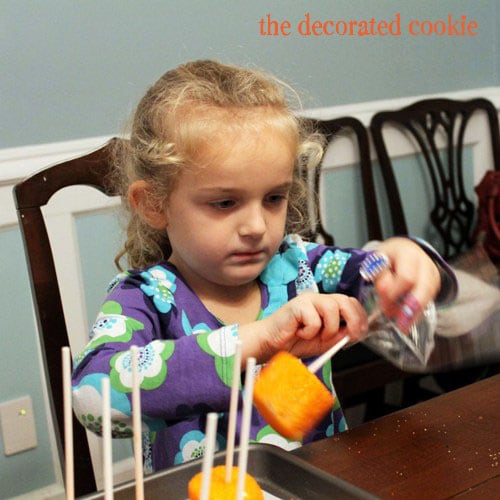 So this post is a little unusual without the how-tos and whatnot, but I wanted to share with you a bit of what I've been up to the past week.
Spurred by the desire to make lots o' money to help my daughter's new, up-and-coming charter school here in Washington DC, and also a bit motivated by mom guilt because my time is about to be limited and I may be unable to help once this baby arrives, I volunteered to help with the Fall Fest fundraiser.
And by the way, I just "helped." The parents running this event are freakin' amazing. Forgive my language, but seriously, these are some committed and talented moms and dads.
A little background if you don't have charter schools in your area… public charter schools offer kids an alternative to their local public school. But the charter schools, just like their public school counterparts, vary in quality and all have to fight to survive and to give their kids the best resources possible.
Money is essential for that, of course, though dedicated parents and school staff are even more important. So yeah, we live next door–actually NEXT DOOR– to our local elementary school, but instead I drive 30 minutes in rush hour traffic to drop my kid off in the heart of the city so she can attend this school with kids from every single ward in Washington DC also willing to make the trek.
I could go on and on about this charter school topic, so I'll stop here. Read a bit about the Washington DC public school system HERE from my post last year (though my daughter is actually on page 23 in the Washington Post gallery, not 9 anymore) and read more about my daughter's school, the Inspired Teaching Public Charter School HERE. And anyone with kids in DC looking into charter schools, feel free to contact me with questions about Maeve's school!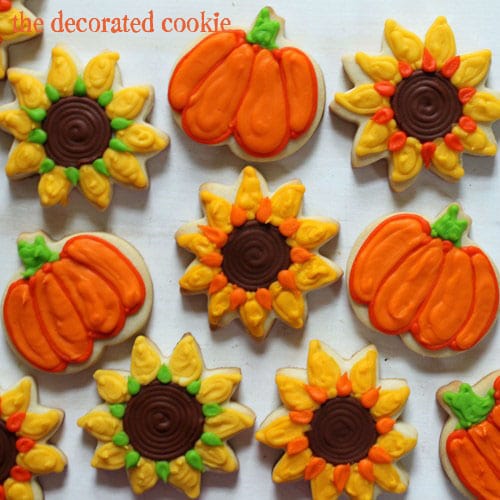 Back to the fundraiser. Mostly my helping involved many hours of sorting and lifting and moving and pricing goods to sell at our outrageously successful Sidewalk Sale. (Our Sidewalk Sale rocked!) But I also made some cookies and marshmallows to sell for the fest, which apparently sold out (yay!) though I missed the cookie marshmallow bonanza since I was out selling all day at said Sidewalk Sale. I wish I took more pictures.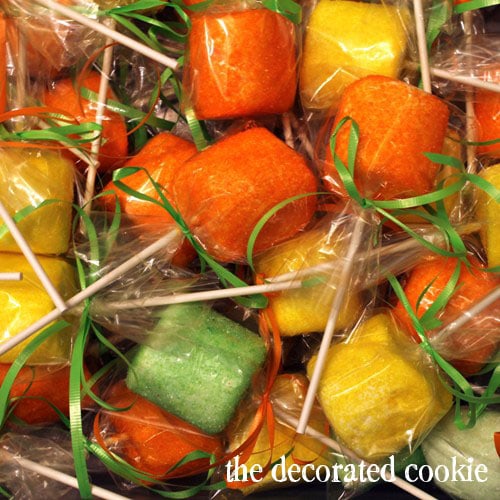 I made a bunch of pumpkin and sunflower decorated cookies, wrapped them individually in cellophane bags with ribbon and put them in a basket. I also used the bags of Jumbo marshmallows that I got from KRAFT Jet-Puffed. Remember these pumpkin marshmallow pie pops and this Halloween chocolate bark I just used my usual how-tos for coating marshmallows in sprinkles (find how-tos HERE, and the video HERE), let them dry for several hours, and wrapped each in cellophane bag with ribbon. I propped them in a Styrofoam block covered in tissue paper and sold them for a buck each. They were Jumbo-sized after all. Well, these marshmallows sold out completely. So thank you to Jet-Puffed for helping raise money for my kid's school!!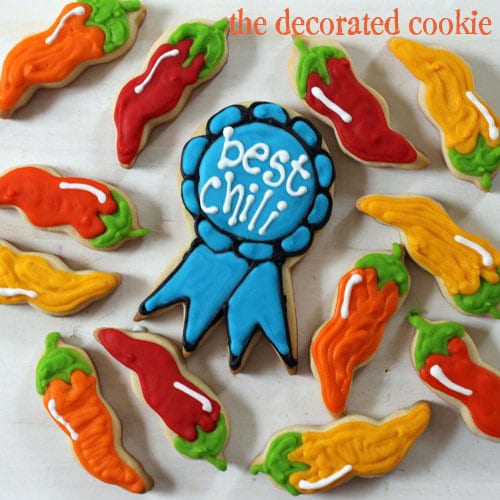 Oh yes, and I also made cookies for the Chili cook-off winners.
I didn't wrap alone. Maeve had a couple of her friends/schoolmates (and the mom of friends/schoolmates who also led the Sidewalk Sale and its stunning success) come over to help. It was their fundraiser after all!