Disclosure: *This post may include affiliate links. As an affiliate, I earn from qualifying purchases.


A roundup of 12 tooth fairy crafts and tooth fairy ideas.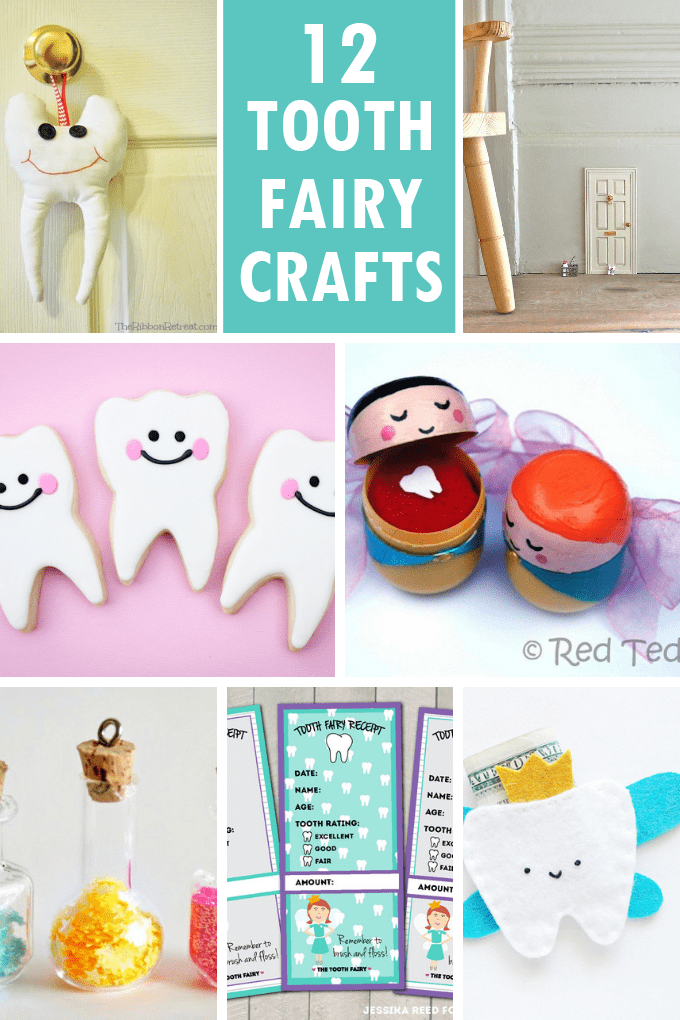 tooth fairy crafts
I've entered the stage of parenting where teeth fall out of your kids' mouths. And so explains this tooth fairy crafts roundup.
We have entered a new age in our home. The age of wiggly teeth. Yes. My daughter, weeks shy of her sixth birthday, lost her first tooth. To add even more excitement to the event, we were in Florida.
A couple of weeks ago, while my husband was away for Reserves duty, I took the girls down to Florida to see my dad. Cramming a kid, a baby, and myself in two seats in the back row of the world's smallest plane went pretty smoothly. My only concern for the travel was the logistics of getting myself, the baby, the kid, the stroller, the suitcase, and the carry-ons from the parking lot onto the satellite shuttle efficiently and quickly enough to escape the groans of hurried travelers. And then getting from the airport onto the same shuttle upon our return. Well, thanks to the kind shuttle driver on the way in (thanks Mr. Shuttle Driver at DC's National Airport!) and the chivalrous gentlemen on the way out, I needn't have worried about that part. Also, kudos to the man in the shuttle who started to get up to help before the others stepped in. But back to teeth.
The day of the tooth, as it shall now be named, occurred midweek in Florida. The day of the tooth, we were held hostage in the condo listening to the Oscar-worthy performance by my daughter on the dramatics of this situation. We couldn't go anywhere until that tooth came out. Finally, at my wit's end, I told her to stop griping about it already, eat her turkey burger, try and ignore it, and I bet it will come out. As usual, mom proved correct. Oh, what joy when that tooth came out in the turkey burger. Joy for her, as this was truly a momentous occasion. A first. Joy for me, because it meant we could finally leave the house and DO something. (Also, joy for me because of the momentous occasion thing.) Luckily, this tooth fairy predicted the incident and went to Florida prepared.
In our house, there are no twenty dollar bills. No high standards we'll have to meet for the next 19 baby teeth. I felt the tooth fairy was pretty generous in leaving a gold dollar coin. And, she even left a poem written on a note sprinkled with glitter. The tooth fairy drama inspired this week's roundup. If I get my act together, I mean, if the tooth fairy gets her act together, maybe the next wiggly tooth will have even more accoutrements.
tooth fairy ideas