Disclosure: *This post may include affiliate links. As an affiliate, I earn from qualifying purchases.


I remember years ago chatting blogging when Jill first started Kitchen Fun with My 3 Sons, and I've considered her a best blogging friend (BBF?) since. I could easily see that special combination of clever creativity, kind heart, and awesome kids, so it's no wonder her fun food creations have become so popular. And now… she has a book!!! A book filled with so much "why didn't I think of that?" kid-friendly food art.
In Wild Eats and Adorable Treats, breakfast, lunch, dinner, snacks and treats are turned into favorite animals, such as waffle walruses, porcupine pretzel pear snacks, koala tree treats and gorilla granola cups. She includes tips and tricks for making fun food and animal facts to complement their edible counterparts. Here's a taste of what's inside:
Buy the book at AMAZON or BARNES and NOBLE.
But wait, there's more! Jill is hosting a GIVEAWAY!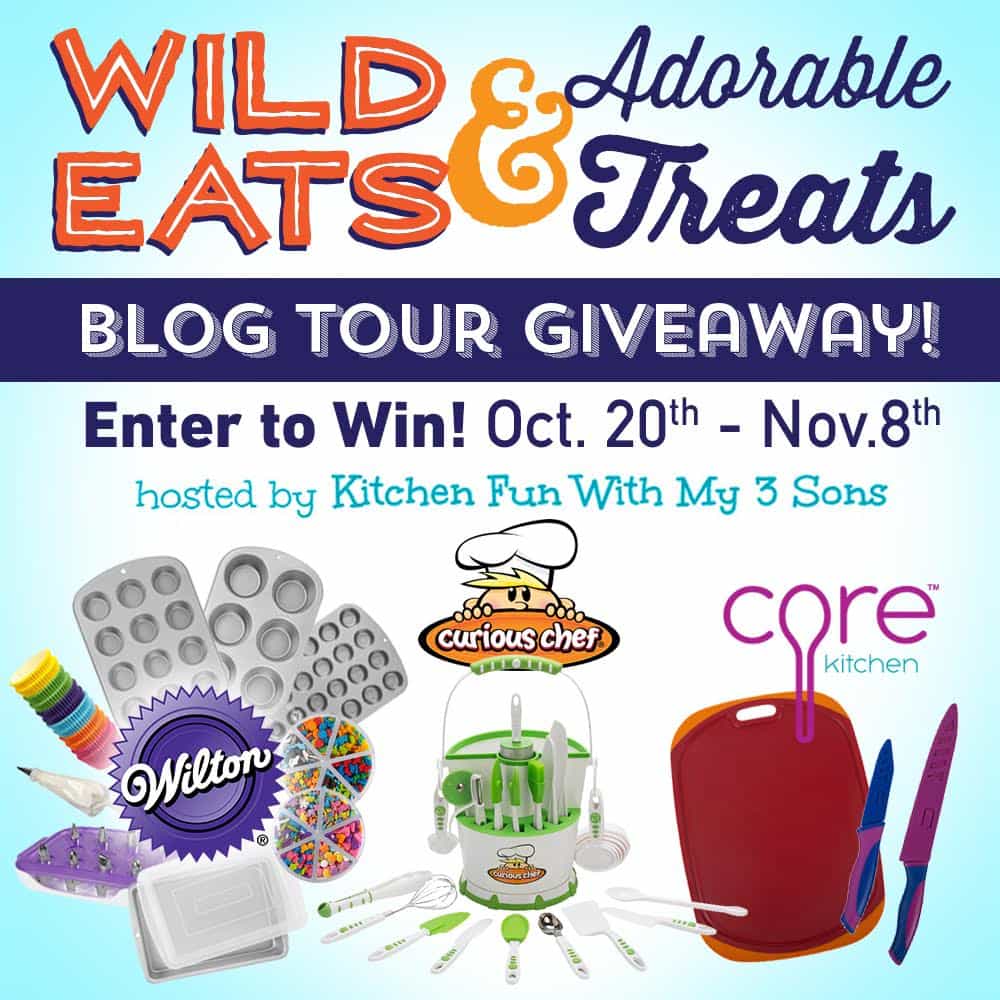 See below what you can win. CLICK THIS LINK to ENTER: a Rafflecopter giveaway
Wild Eats & Adorable Treats Blog Tour Giveaway!
There will be 3 different winners for 3 fantastic prizes:
9×13 Cake Pan (with lid)
12 Cup Muffin Pan
6 Cup Jumbo Muffin Pan
24 Cup Mini Muffin Pan
Icing Tip Set
Icing Bags
Cupcake Liners
Loads of Sprinkles
Large Dual Grip Cutting Board
Paring & Utility Knives with Sheaths (set of 2)
30 Piece Caddy Collection…everything your kids will need to cook with on their own!