Disclosure: *This post may include affiliate links. As an affiliate, I earn from qualifying purchases.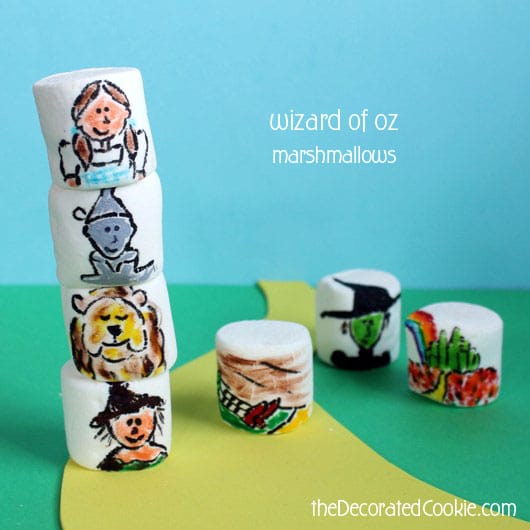 Wizard of Oz marshmallows
You know what I haven't done in awhile? Marshmallow art. Good old fashioned marshmallow art. "Old fashioned," because I started this marshmallow art thing, here, and here, a whole four-plus years ago, which in blogspeak means it is now "old fashioned." I've long been a fan of the magic that is the Wizard of Oz. Both the original by Baum and the classic movie, though these marshmallows are closer to the movie. I was impressed (and somewhat surprised, what with the flying monkeys and all) that it was my daughter's favorite movie when she was 2. That's two years old. I don't even know how or why we turned it on in the first place, what with the flying monkeys and all. So it's time for some Wizard of Oz marshmallows.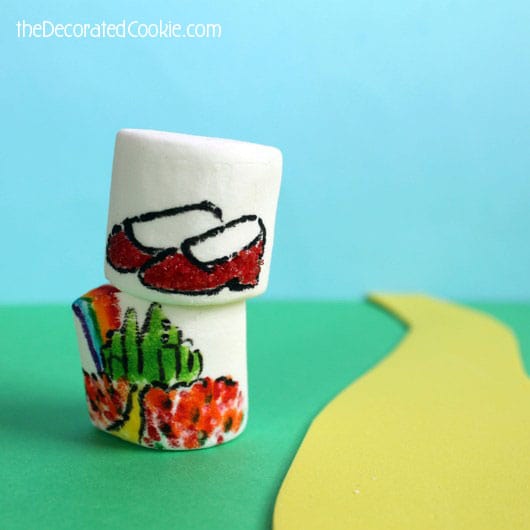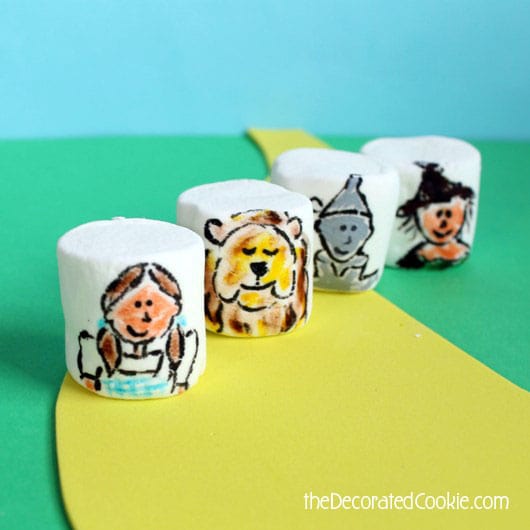 So here's a little tribute to one of my favorites via the marshmallow. Speaking of tributes to favorites, remember these Harry Potter marshmallows?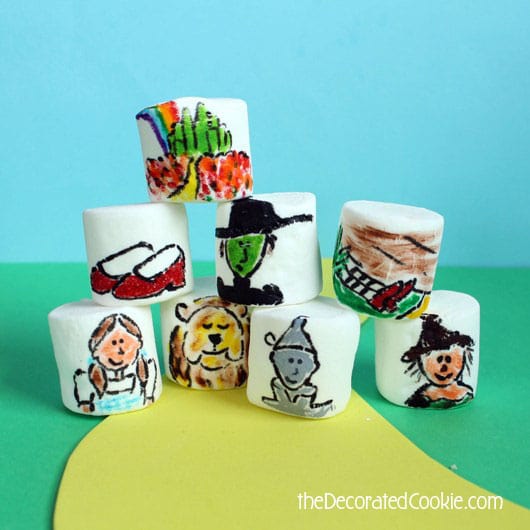 I used my handy, dandy edible writers for these, except I cheated on the tin man, because they don't make a gray writer. I used food coloring. And for the sparkle on the ruby slippers, I used a little paint brush to paint on corn syrup, then added red sprinkles.
For how-tos on drawing with edible writers and links to resources, click HERE.