Disclosure: *This post may include affiliate links. As an affiliate, I earn from qualifying purchases.


Roundup of unusual ways to serve sushi.
Leave it to the creative foodies in the world to mess with sushi.
Plain old sushi rolls are out; sushi donuts, burgers, and tacos are IN.
These sushi food hybrids give you alternatives, though, and sometimes even easier ways to make sushi (I'm thinking of the sushi bowls). So, if you're a sushi fan and not a sushi purist, here are 16 unusual ways to serve sushi.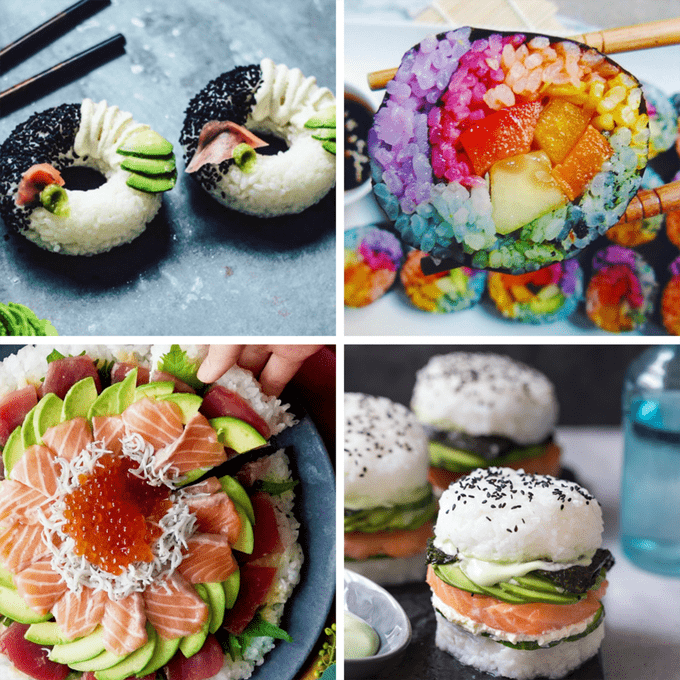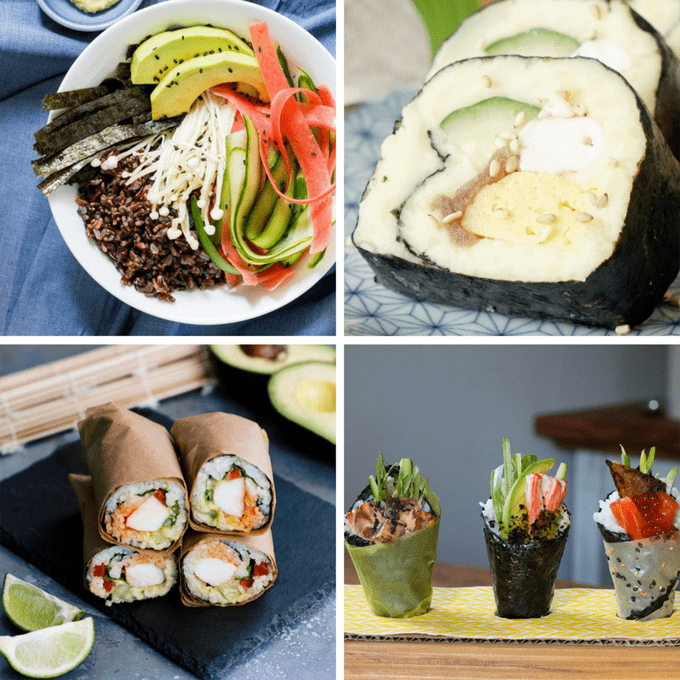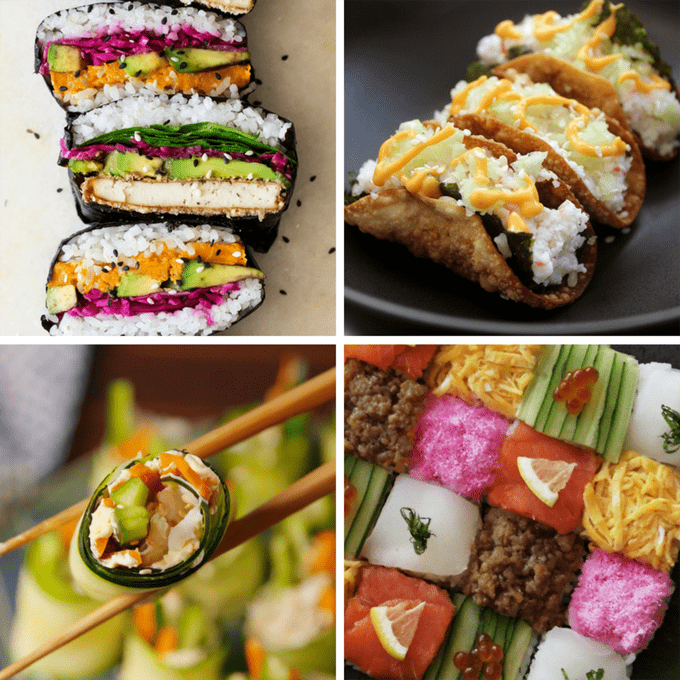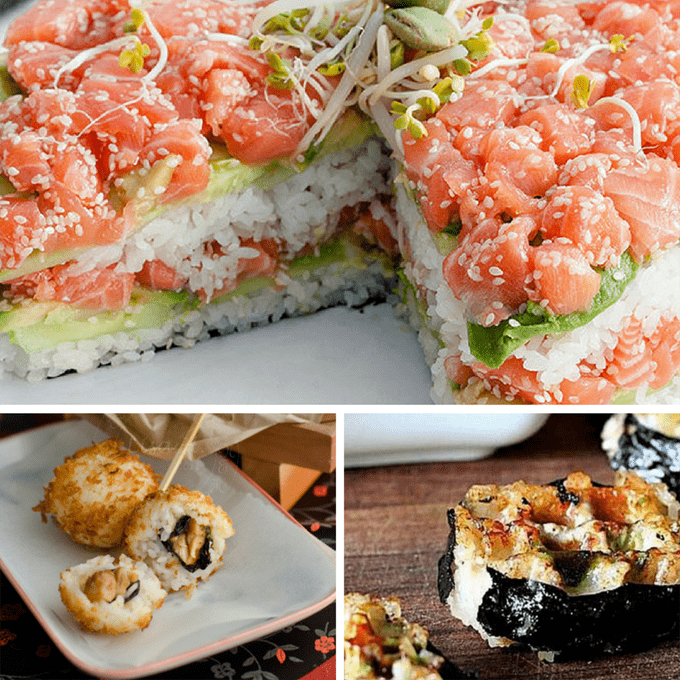 PIN FOR LATER: