Disclosure: *This post may include affiliate links. As an affiliate, I earn from qualifying purchases.


2-ingredients needed for this delicious bread stuffed with Nutella.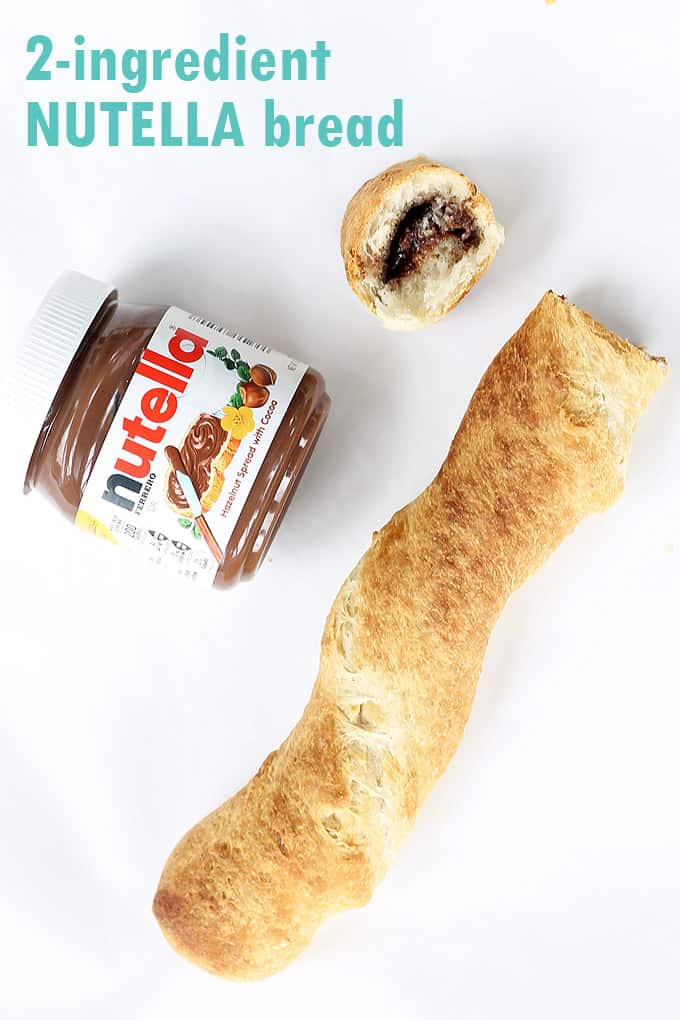 2-ingredient Nutella bread
You read that correctly: 2-ingredient Nutella bread. And it's the most perfect thing ever. Think petit-dejeuner. Nutella-stuffed bread, a cup of coffee, maybe some fruit and a soft-boiled egg.
A poodle strolling by wearing a beret. Am I painting the picture? The Seine is the background. Paris. It's Paris. (I know Nutella is originally Italian, by the way, but the Paris thing goes with my petit-dejeuner.)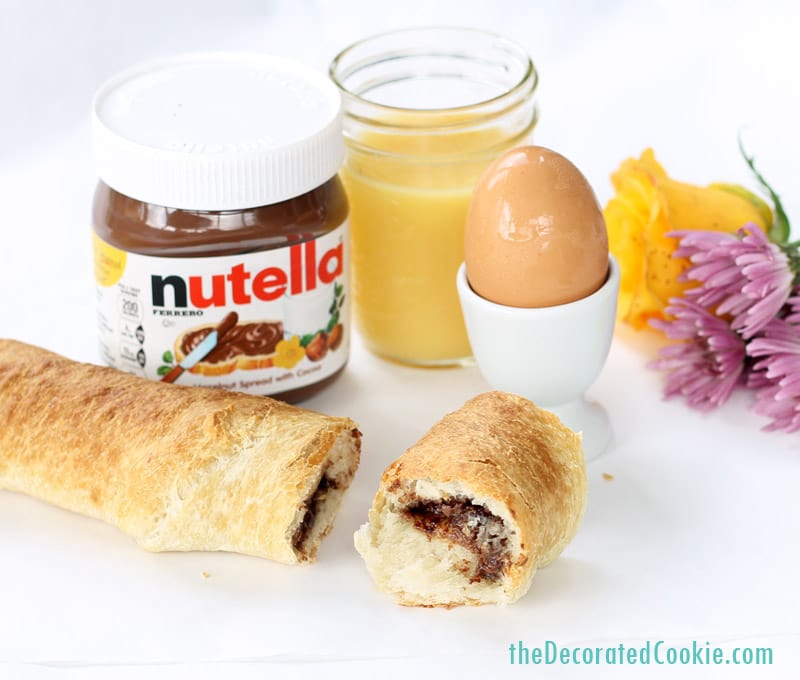 Fancy Paris imagery aside, I'm a busy woman. I have blog posts to write, Netflix to binge, children who keep asking for "food" and "water." And so, two ingredients: A loaf of refrigerated bread dough and a jar of Nutella.
This handy video will show you how easy this perfection is to create, but the written instructions are below if that's more your thing.
If you like this recipe, check out this recipe for homemade Nutella. Or use this same method to make pesto bread.
how to make 2-ingredient Nutella-stuffed bread
you will need:
1 can Pillsbury French Loaf bread
3 to 4 tablespoons Nutella
Preheat the oven to 350 degrees F. Open the French bread and place on a baking tray lined with parchment paper. Use a serrated knife to carefully open the bread at the seam.
Spread the bread open a bit. Spoon the Nutella on the bread. Pinch to seal the bread closed. Twist the dough to secure. Bake for 25 to 30 minutes, or until golden brown and cooked through.