Disclosure: *This post may include affiliate links. As an affiliate, I earn from qualifying purchases.


It's easy peasy to make homemade Nutella, just like the stuff in the jar.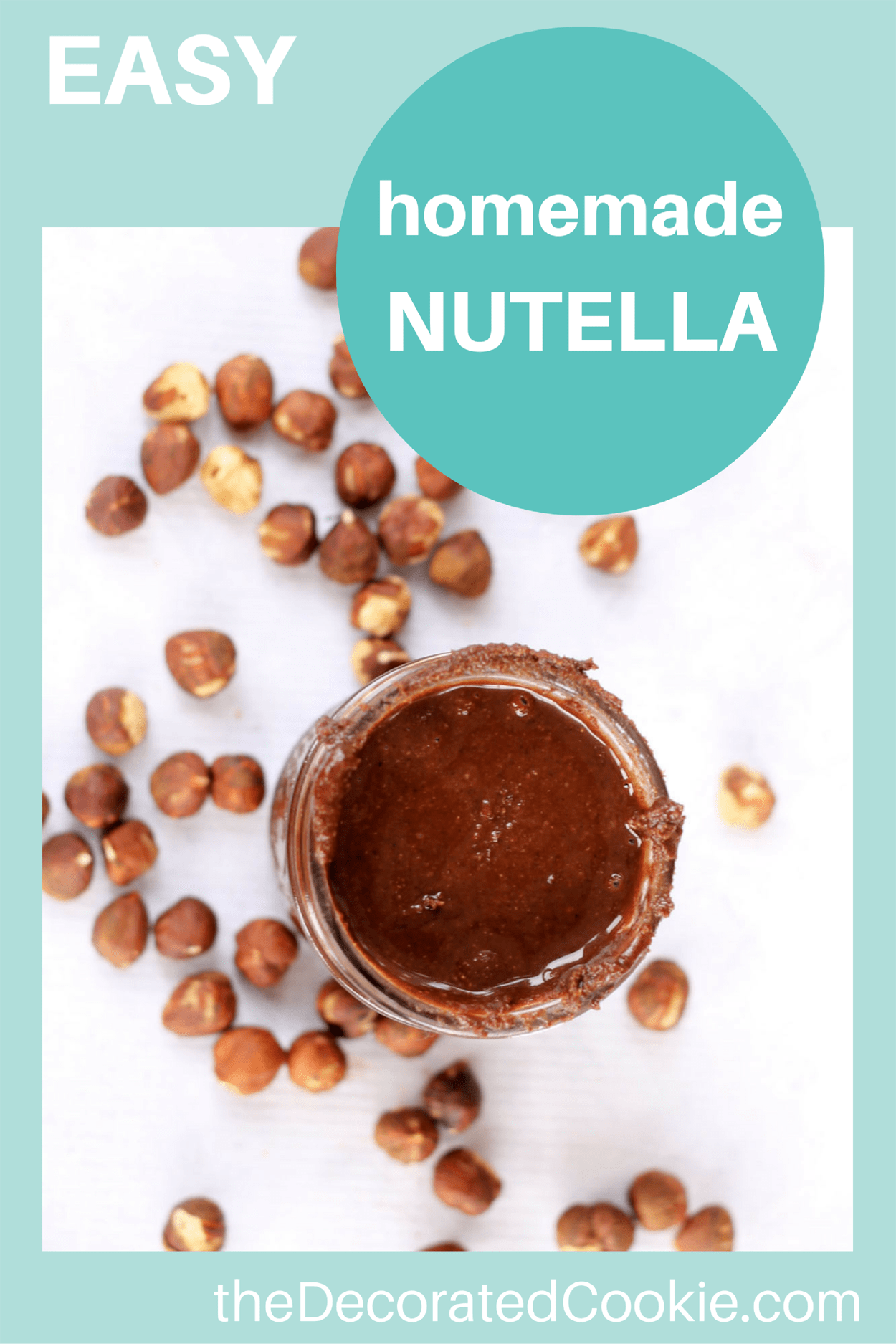 homemade Nutella
Oh, Nutella, my love. I heard stories of you, tales of greatness, but I didn't ever try you until I was visiting Europe in the late '90s and saw it in the grocery store.
And then I learned people would eat this hazelnut-chocolate magic for breakfast. Breakfast! On their freshly baked breads. With coffee.
And you became a symbol of perfection for me because you were a dessert sanctioned for breakfast.
Yet, somehow, I didn't know how easy it was to make homemade Nutella. Half an hour and done. Hazelnut-chocolate magic that tastes just like the stuff in the jar.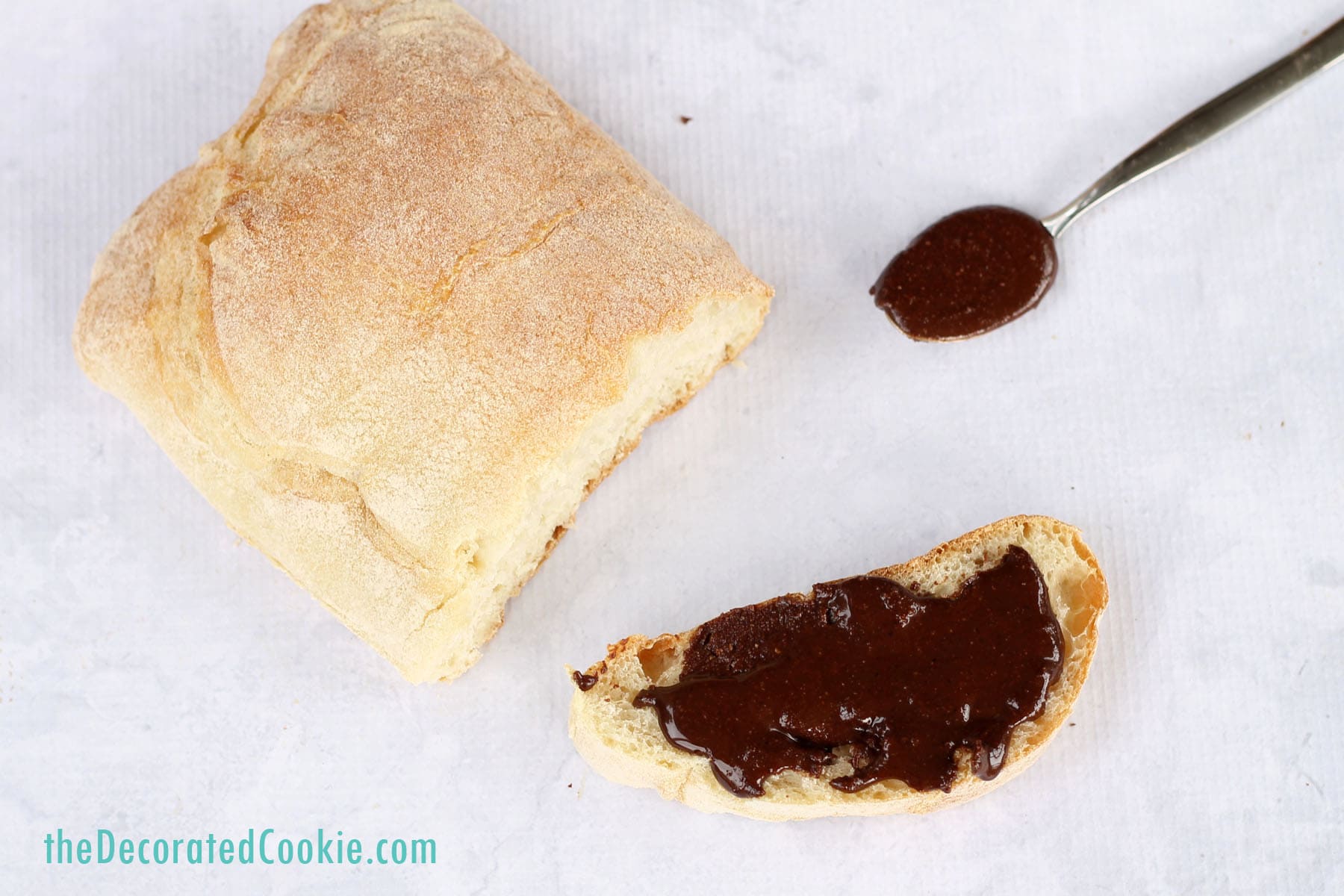 history of Nutella
Here's a quick history of how Nutella came to be, founded by Pietro Ferrero (as in the Ferrero company), in the 1940s.
Because of the cocoa shortage from the World War rations, Mr. Ferrero relied on hazelnuts, which were in ample supply in Italy.
At first, the mixture was shaped into logs that were easily sliced for sandwiches. But kids were tossing the bread and eating just the slices, so he then made the mixture spreadable to outwit those sneaky kids.
tips on making homemade Nutella
It's not difficult to achieve the blend of hazelnuts and cocoa. If you find roasted hazelnuts with the skins removed, you save even more time.
If not, roasting is still pretty simple. After they come out of the oven, the skins fall off relatively easily. Wait for the hazelnuts to cool to the touch, pick up a handful and rub them with your palms between two paper towels.
If you don't get every bit of skin off of the hazelnuts, not to worry though. Some skins in the mixture is just fine.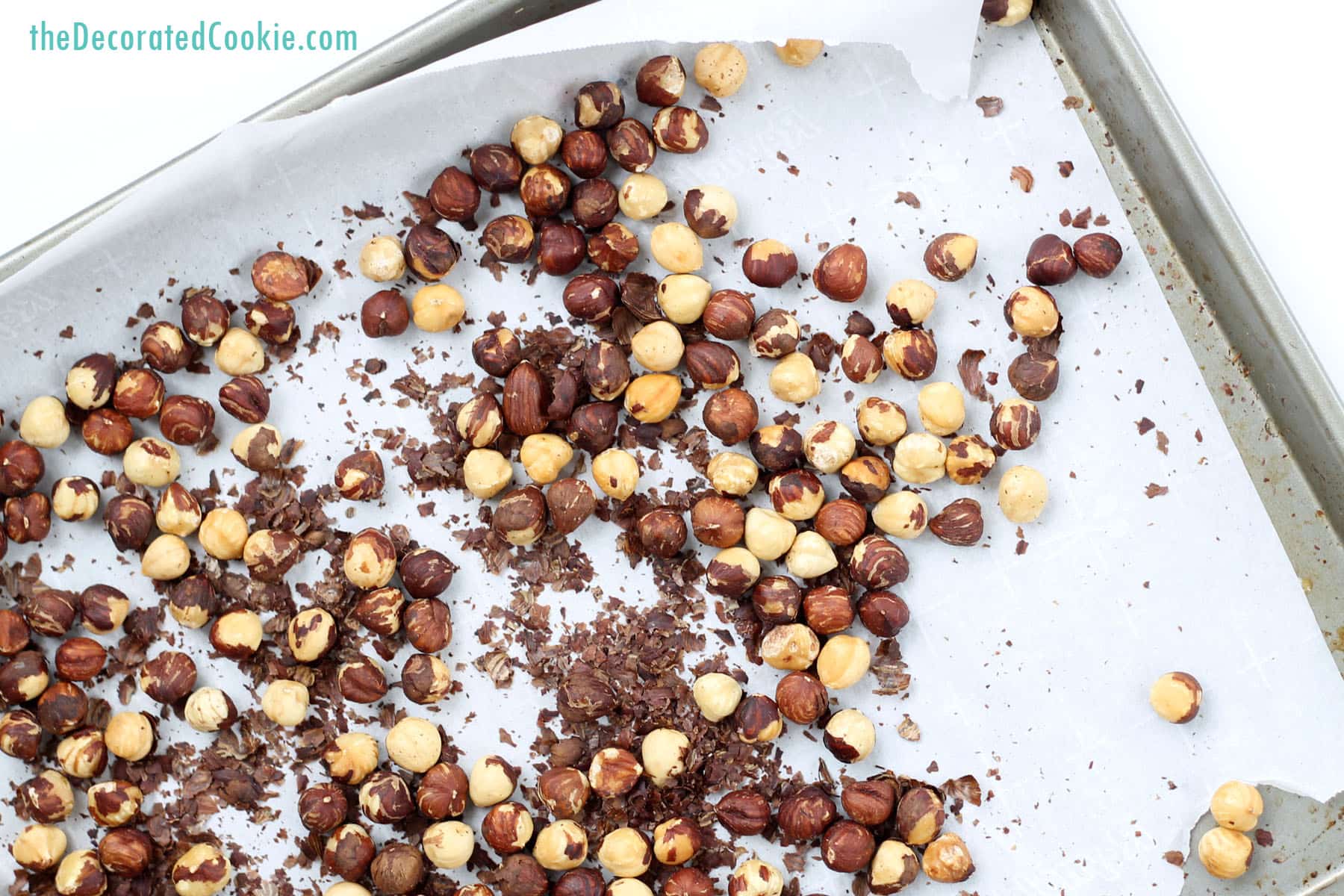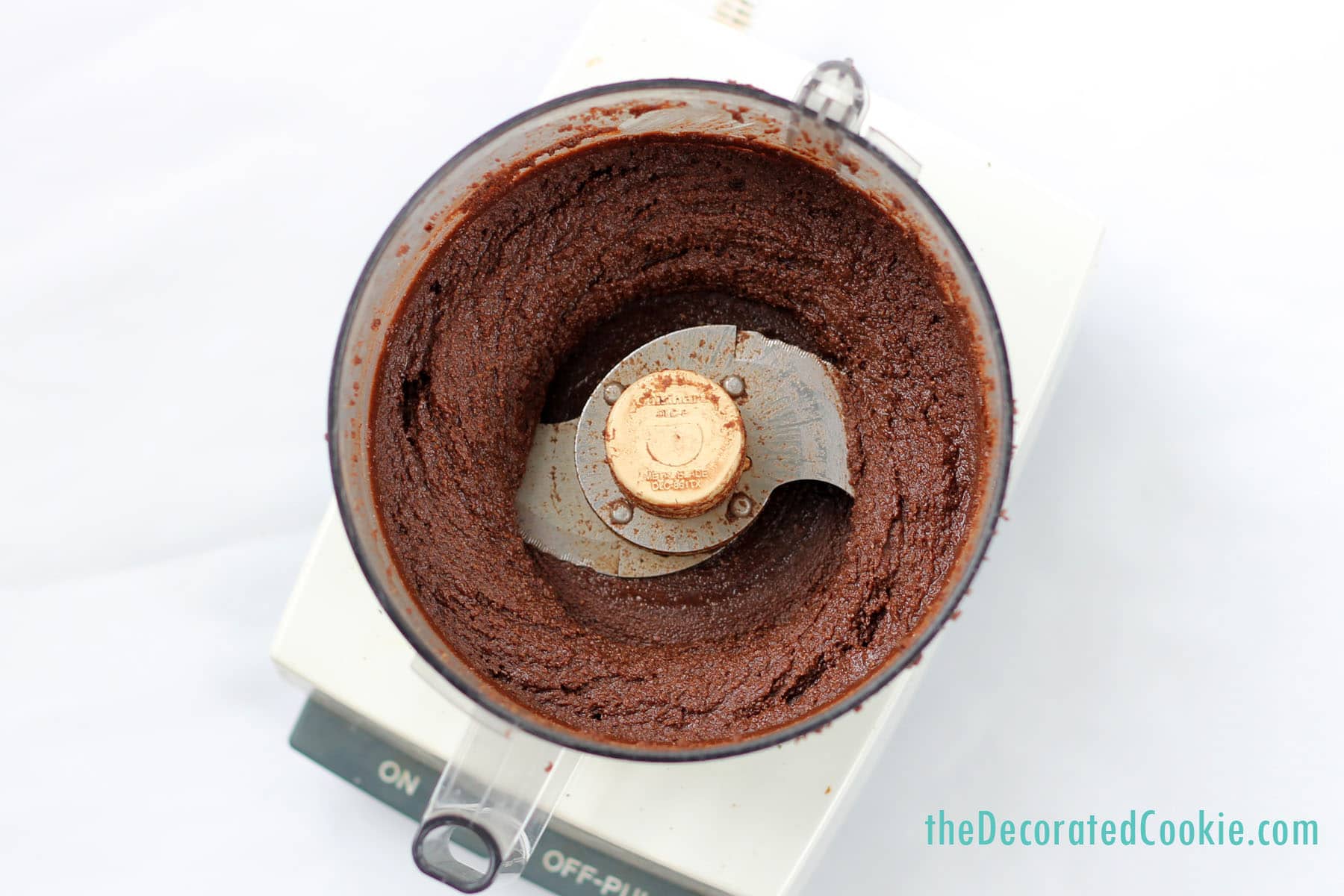 And Nutella isn't just for breakfast, you know. Spread it on bread, bagels, croissants, crepes, and waffles. On donuts, cakes and cupcakes. Use it as a cookie dip. Mix it in drinks, cocktails and hot cocoa. Spoon it on bananas, strawberries and apples. And even incorporate it in countless recipes, like this two-ingredient stuffed Nutella bread.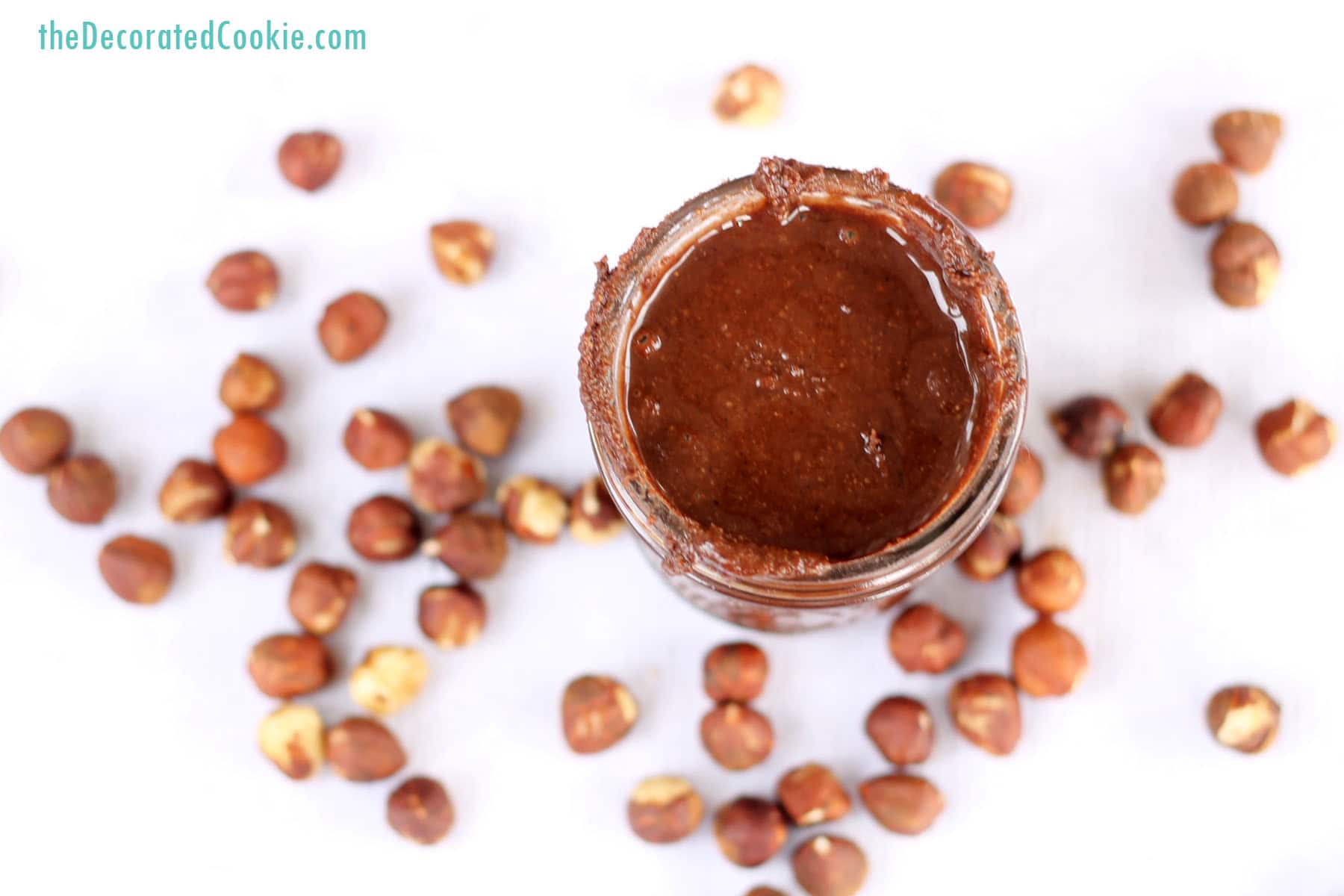 This recipe for homemade Nutella also appears on Food Fanatic.