Disclosure: *This post may include affiliate links. As an affiliate, I earn from qualifying purchases.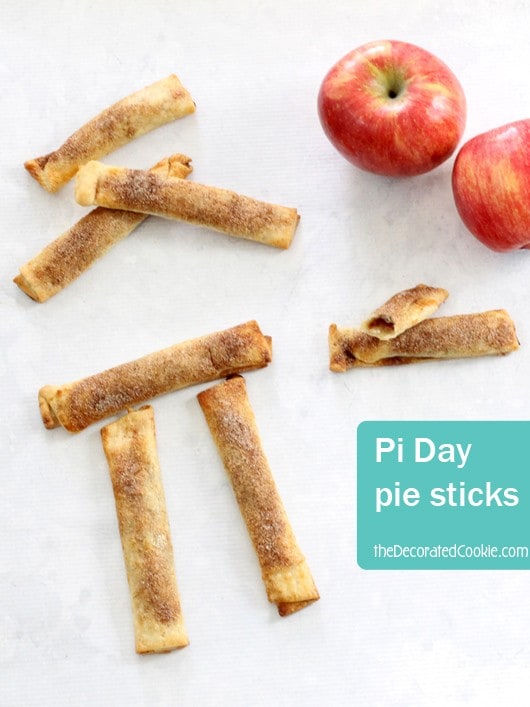 Celebrate Pi Day (March 14th, or 3-14, of course) with these apple pie sticks! Fun food for Pi Day, coming up.
If my husband reads this post on apple pie sticks for Pi Day, he'll make fun of me for bragging about my math prowess. But I was really, really good in math. In high school, I didn't just take AP Calculus, which is hard math. I took AP Calculus BC, which is super hard math. I even understand my daughter's 2nd grade Common Core math. Which means I appreciate Pi. And I appreciate Pie Day, which is 3-14 of course.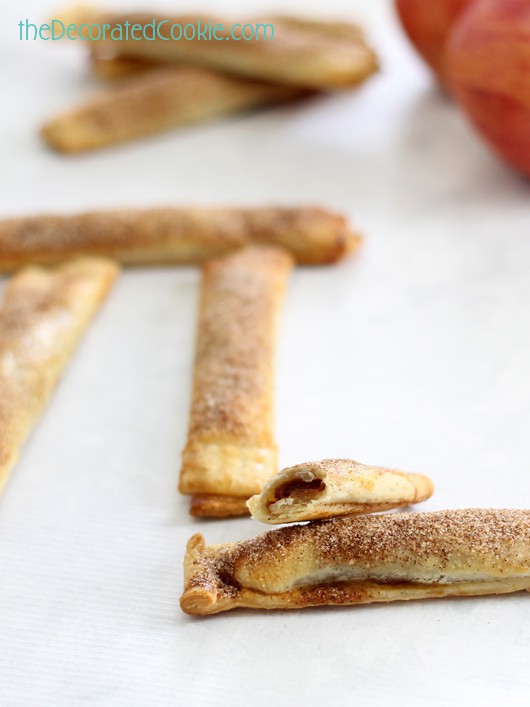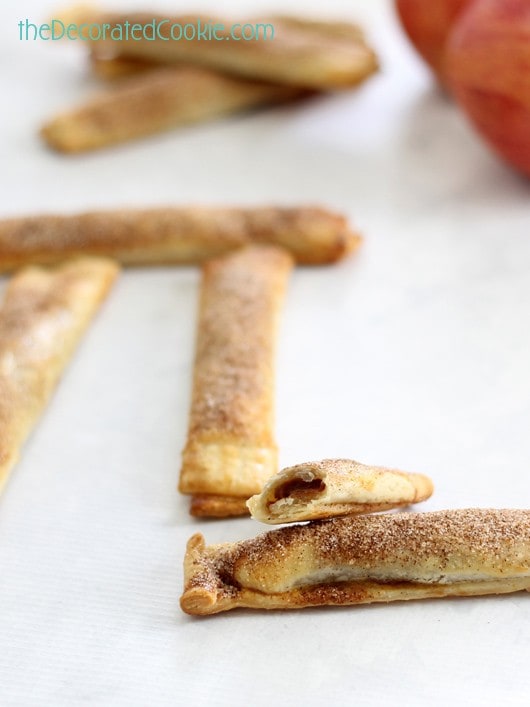 I'm calling these "apple" pies because I filled my pie sticks with apple butter. So it's apple-y without the hassle. You can use any filling you like: Pumpkin butter, almond butter, pie filling, jam, Nutella, whatever.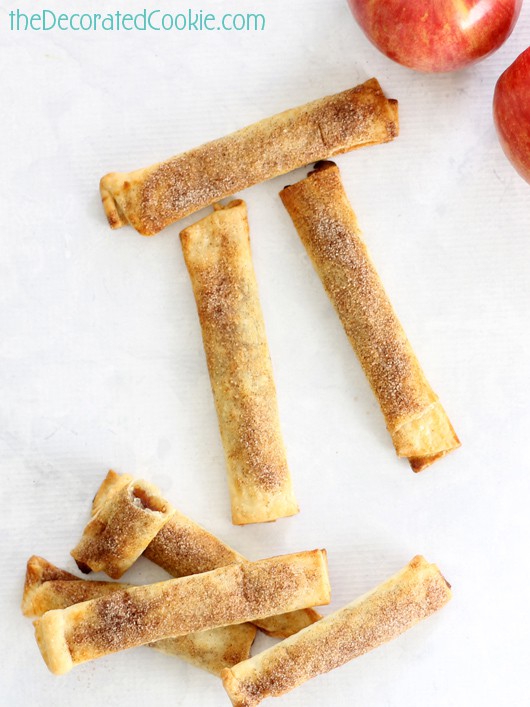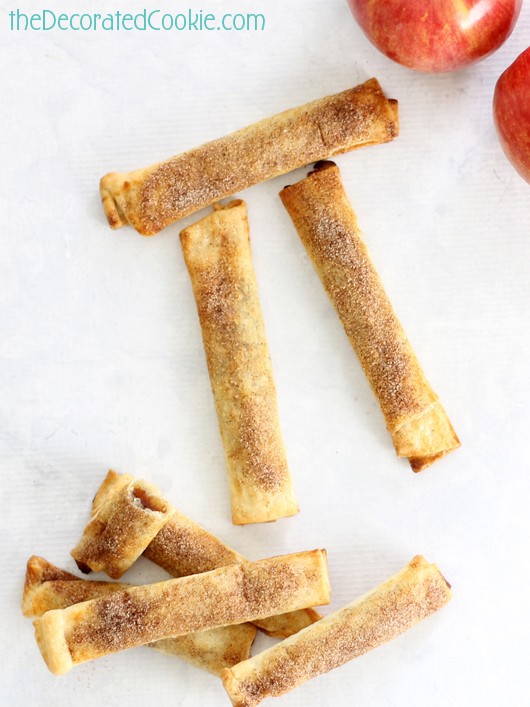 how to make Pi Day apple pie sticks
you will need:*
1 package refrigerated pie crusts
filling of choice
1 egg, beaten
cinnamon sugar mixture
*For filling, I used apple butter. You could use jam or Nutella or anything comparable. For the cinnamon sugar mixture, a good ratio is 1/4 cup sugar and 1 tablespoon cinnamon. You won't need all of it for these.
What to do:
Preheat oven to 425 degrees F. Line a baking tray with parchment paper and set aside. Unroll a pie crust. Use a pizza cutter to cut out 3 lines across and 1 down to make 8 "rectangles." I know these rectangles have rounded edges, and if it was 20 years ago, I'd have described them using integrals and functions, but I forget all that math I learned. So let's call them rectangles.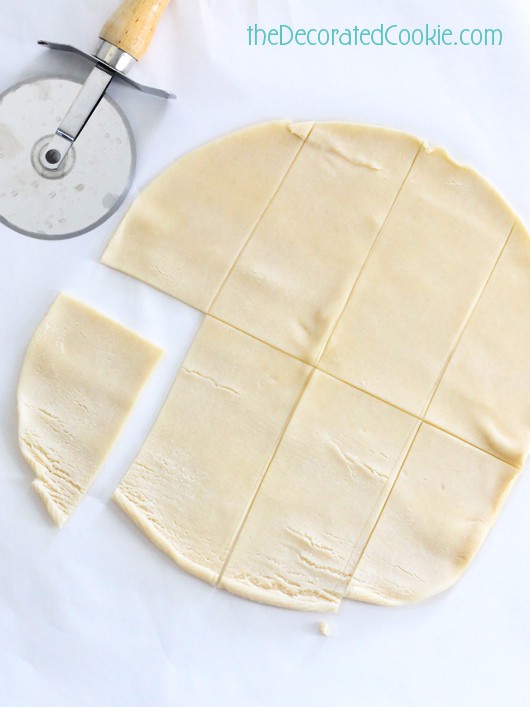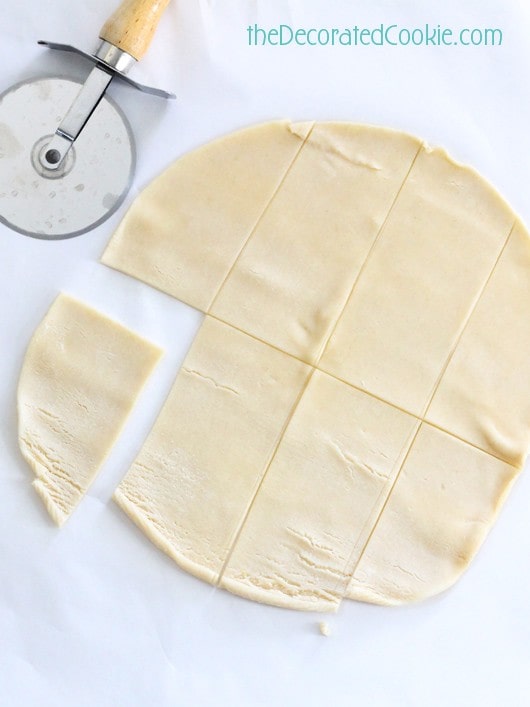 Place 1 teaspoon of your filling along the center of a rectangle. Brush the edges of the crust with the egg and roll the pie into a stick. Press the edges to seal.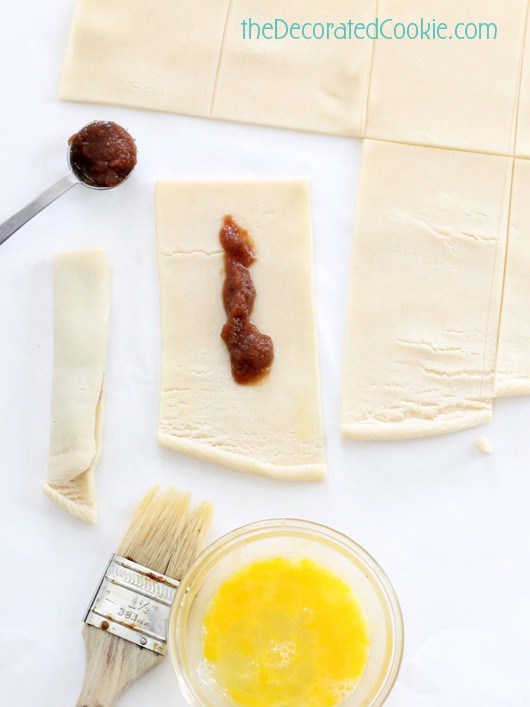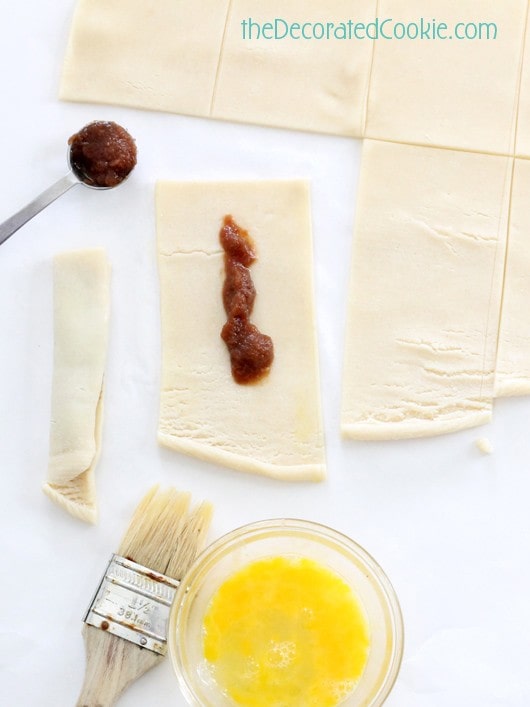 Brush the sticks with the egg and sprinkle cinnamon sugar on top generously.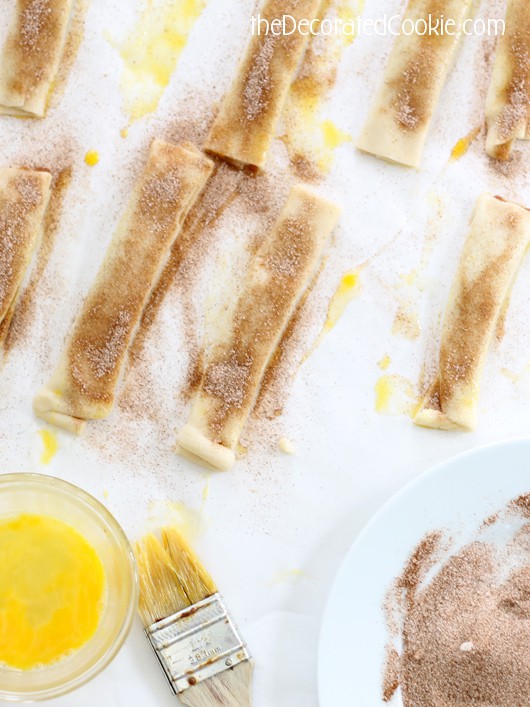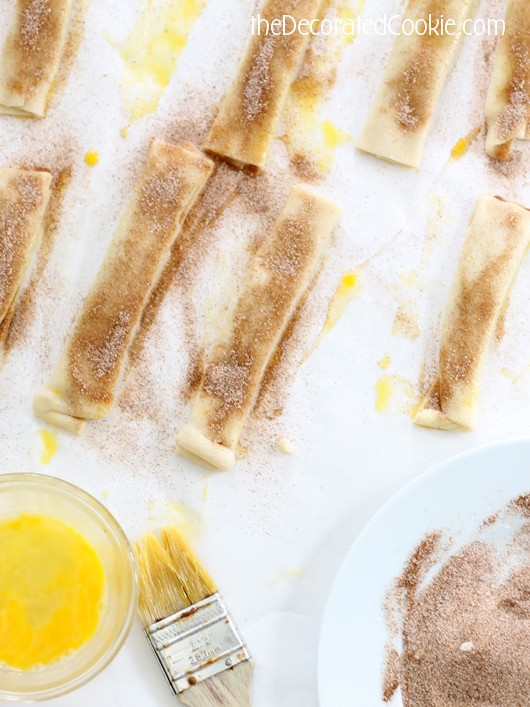 Bake for 10 to 15 minutes or until golden brown. Yields: Each pie crust makes 8 sticks.
Happy Pi Day!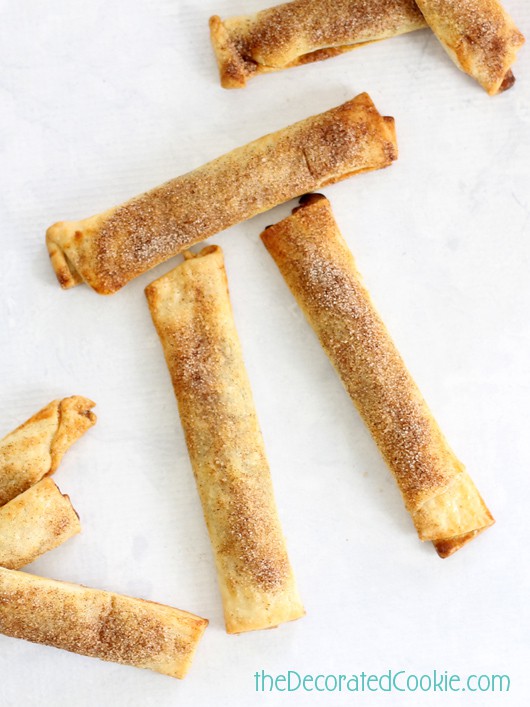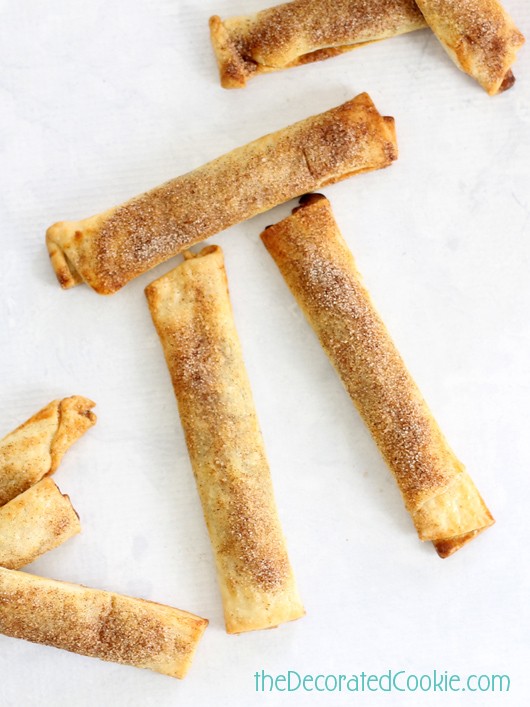 PIN FOR LATER: