Disclosure: *This post may include affiliate links. As an affiliate, I earn from qualifying purchases.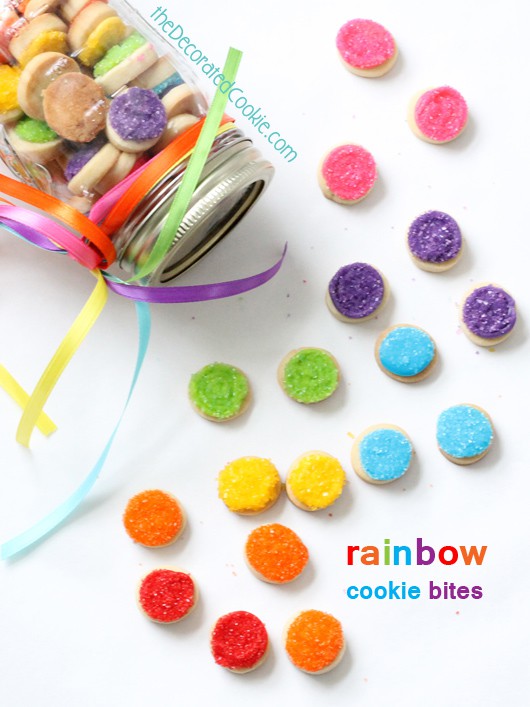 Who wouldn't want a jar of sparkly rainbow cookie bites? If you have an answer to that question, these are people I don't want to meet. (Unless, of course, there are dietary restrictions, allergies, or anything else beyond the control of these poor souls, and then I will happily meet them and spend all day chatting.) But back to sparkly rainbow cookie bites. I made these for two birthdays: One for a friend turning 50 and one for a niece turning 9. So you see, they are the perfect gift for any age.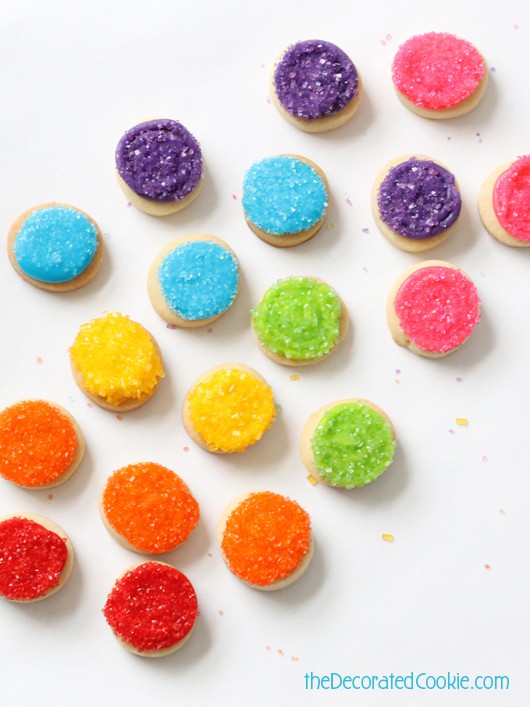 need more rainbow food ideas?
And just look how cute they look all shoved in this mason jar. It's a jar of joy, right?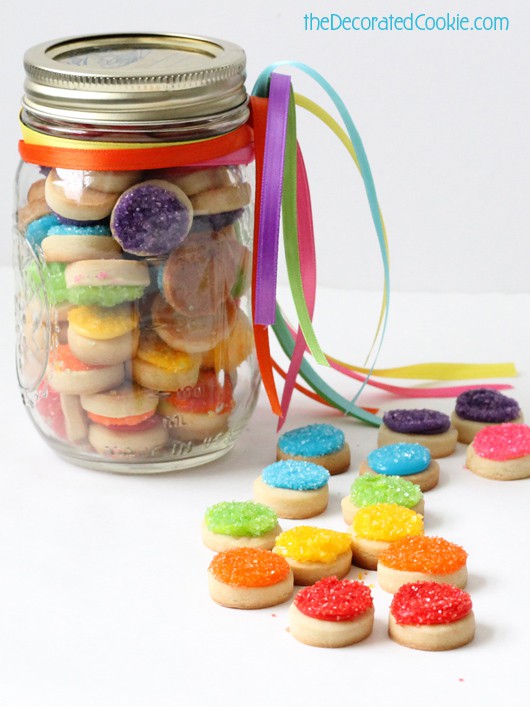 To make sparkly rainbow cookies bites
You will need:*
cookie dough
royal icing
1-inch circle cookie cutter
food coloring
decorating bags
couplers
sizes 4 and 5 decorating tips
rubber bands
sprinkles in coordinating colors
mason jars for packaging (optional)
*Find the cookie cutter, decorating bags, couplers, tips and sprinkles in the craft store. You can also click HERE for tips on finding supplies (or see below). For food coloring, I suggest Americolor Soft Gel Pastes. (Electric Pink, Red Red, Orange, Egg Yellow, Electric Green, Sky Blue and Regal Purple used here.) For more cookie decorating recipes, click here. If you need vegan cookies and icing recipes, click HERE.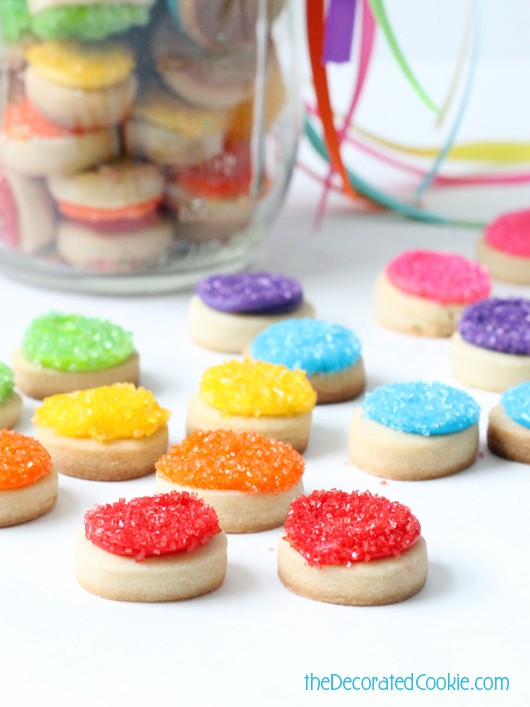 step one: bake your cookies. Roll out your chilled cookie dough according to the recipe. Cut out tons of 1-inch circles with the cutter. I cut out about 120. About 60 fit in a standard mason jar.
step two: prepare your icing. Prepare royal icing according to the recipe. Divide and tint whatever colors you like. Prepare decorating bags with couplers and tips, fill with the colors and close tightly with rubber bands.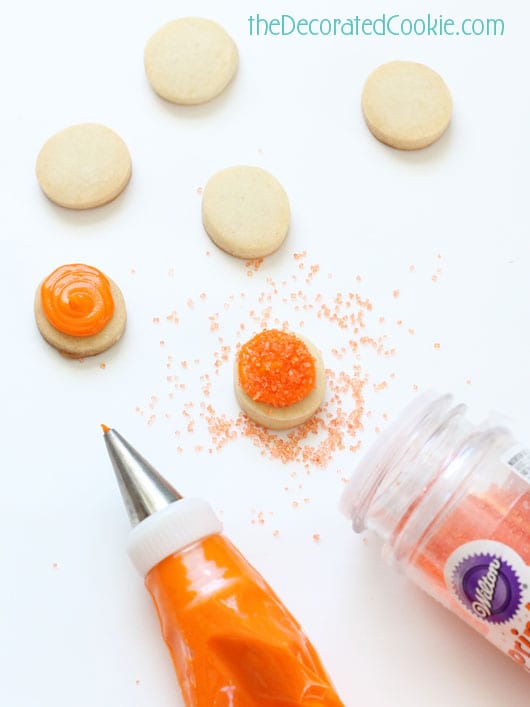 step three: decorate your cookies. Pipe a spiral to fill a circle cookie with icing and immediately cover with a coordinating color of sprinkles. Don't worry if your spiral isn't perfect, the sprinkles cover up imperfections. Let the cookies dry overnight before packaging.
TIP: After I packaged my cookies in a mason jar, I put the jar in a freezer-safe Ziplock and froze the cookies. When ready to give, I removed from the freezer and let thaw completely before removing from the Ziplock.
SUPPLIES:





PIN FOR LATER: