Disclosure: *This post may include affiliate links. As an affiliate, I earn from qualifying purchases.


April Fools' Day "lollipops," a food prank for kids. Disguise broccoli as candy!
April Fools' Day food idea
Hey, Maeve. Darling, precious 6 year old love of mine. Have a lollipop. Yes, you may unwrap it. AND have it before dinner. Oh look what's inside! Broccoli. And the meanest mom ever laughs maniacally in the corner. (Joke is on me, though, as my daughter loves broccoli. Only steamed for exactly five minutes and never raw, so mwahahaha anyway to these April Fools' Day lollipops.)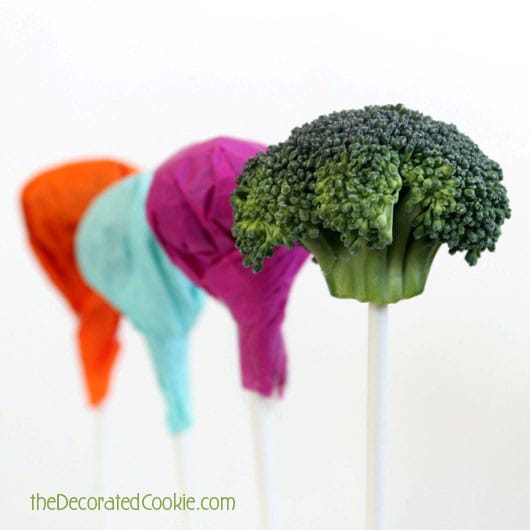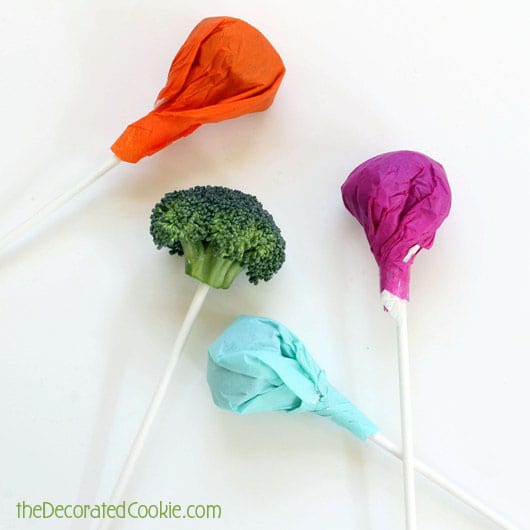 how to make April Fools' Day lollipops with broccoli
To make April Fools' Day lollipops, pierce the bottom of a piece of raw broccoli with a lollipop stick (found at the craft store). Cut a piece of wax paper and tissue paper, each about 6 inches square, depending on how big the broccoli is. Place the wax paper square on top of tissue paper square and wrap around the broccoli, twisting the papers around the stick at the bottom of the vegetable. If necessary, use a small piece of clear tape to secure.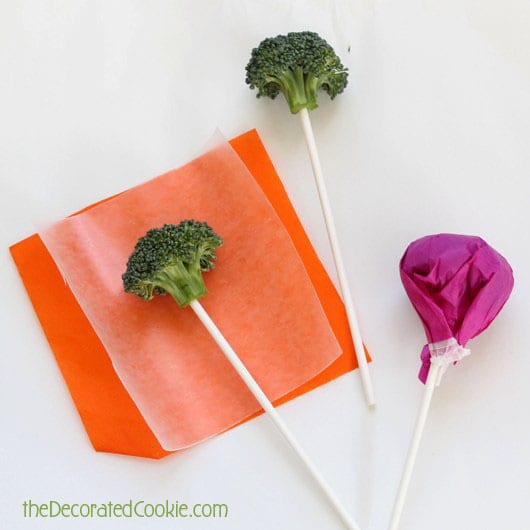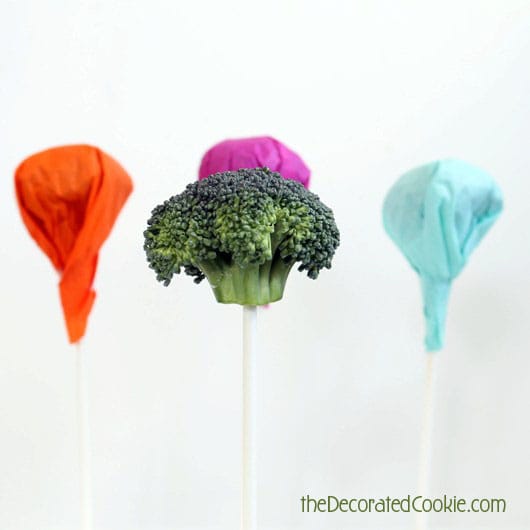 more April Fools' Day food ideas
Find more April Fools' Day vegetable vs. candy jokes here. I also turn milk blue and make sweet chicken nuggets here. This chocolate Easter bunny also hides vegetables.
And if you liked this, maybe you'll like these crawling bug marshmallows I made last year: