Disclosure: *This post may include affiliate links. As an affiliate, I earn from qualifying purchases.


ZOMBIE marshmallows!! The original zombie marshmallows on a stick for Halloween. (This post from October 2010 has been updated.)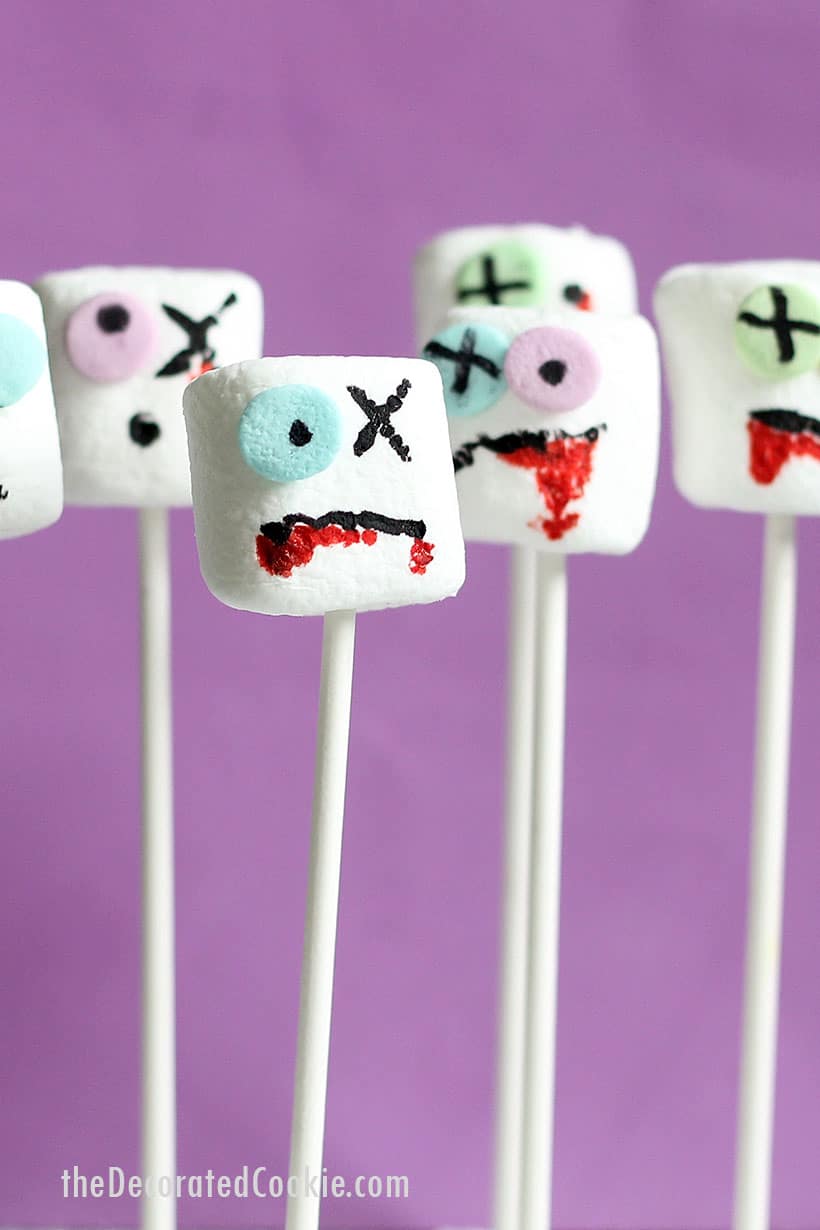 zombie marshmallows
First we had marshmallow ghosts. Then we had marshmallow skeletons. And now…. ZOMBIE MARSHMALLOWS! Marshmallows sure are perfect for Halloween, aren't they? These zombie marshmallows have been one of my most popular blog posts. I originally posted this Halloween fun food idea back in 2010. (Wow, time flies when you blog.) I've updated it now to include a video how-to so you can see how easy these are to make.
zombie food
Need more zombie food ideas? Zombie food is perfect for Halloween or a Walking Dead viewing party. Check out these zombie chocolate chip cookies or zombie candy pops. Or try these zombie pretzels or zombie Rice Krispie Treats. I even have an awesome roundup of zombie food from around the web. And if you're looking for zombie party decor, make these zombie mason jars with free brains printable.
Just like their predecessors, these are super-easy to make. You'll need marshmallows, confetti sprinkles, a little light corn syrup to use as glue, lollipop sticks, and some food coloring pens.
watch this quick video to make zombie marshmallows
how to make zombie marshmallows
you will need:*
marshmallows
lollipop sticks
black and red food coloring pens
light corn syrup

toothpick
*Find the sprinkles and lollipop sticks in the craft store. You can probably find food coloring pens there, too, but I prefer Americolor Gourmet Writers. For everything you need to know about food coloring pens, click here.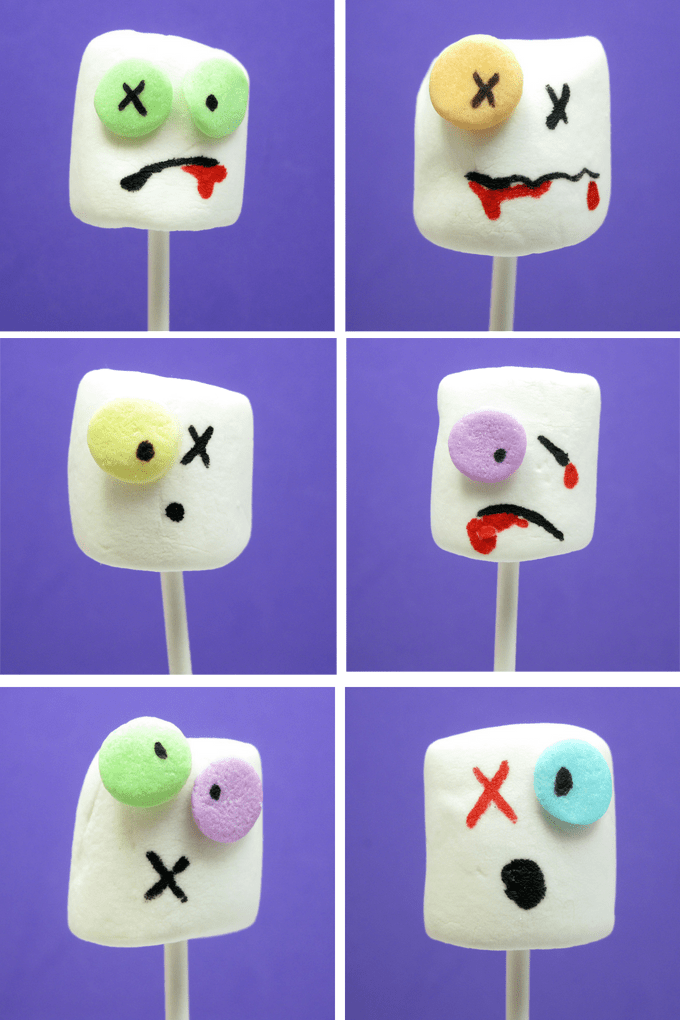 what to do:
Lay a marshmallow on its side. Put a dab of corn syrup on the back of a confetti sprinkle with the toothpick and stick on the marshmallows where you want eyes (note some of my zombies only have one eye). Use the markers to draw dots, "x"s, mouths, eyes, blood, whatever you want. Insert a lollipop stick (if you want, see below without stick). You may need to let the corn syrup dry for a couple hours to get the sprinkles to adhere securely.
PIN FOR LATER: