Disclosure: *This post may include affiliate links. As an affiliate, I earn from qualifying purchases.


15 zombie food ideas for your Halloween party! Or The Walking Dead viewing party?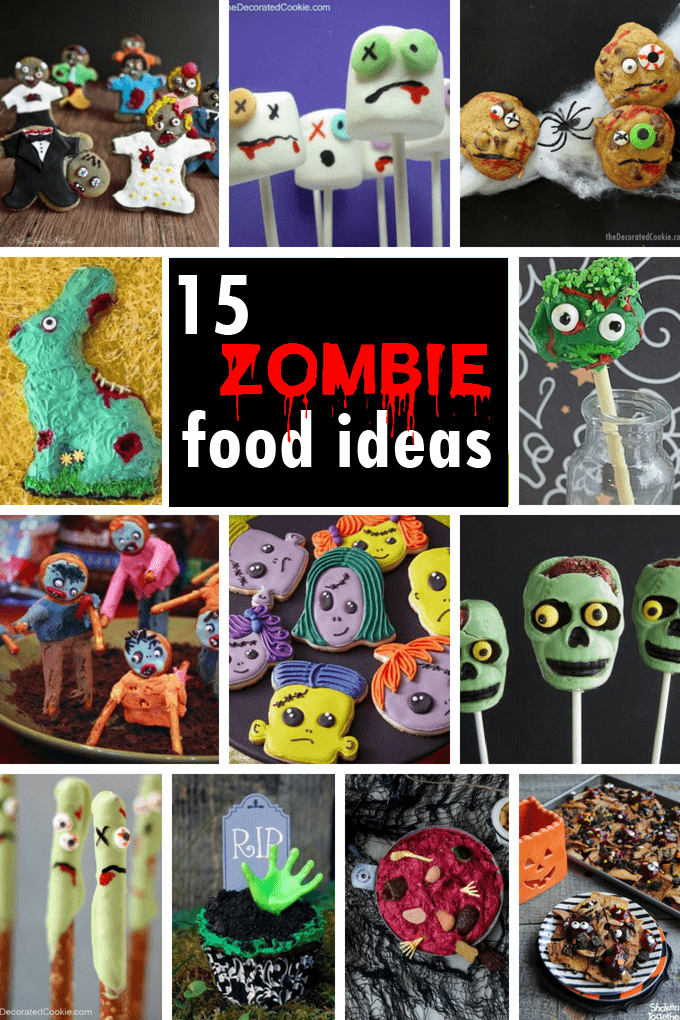 Zombie food ideas
ZOMBIES! I used to cringe at the notion of their possible existence, but after I got through the first episode of The Walking Dead (it took a few tries, but I've become inured to the gore after so many seasons), now I'm pretty sure I could take them on. Oh, who am I kidding? I'd hide in the bathroom with my Oreos and box of wine. But zombie food ideas? That I can handle. They can be either cute or scary, so that works for Halloween party food. Or a Walking Dead party. Or just if you're really into zombies. By the way, these zombie candy pops and zombie chocolate chip cookies came after this roundup, but they would make good additions to the 15 here.
more halloween party food
If you need more creepy food ideas for Halloween, check out these roundups: