Disclosure: *This post may include affiliate links. As an affiliate, I earn from qualifying purchases.


Having a Halloween party or Frankenstein-themed shin dig?? Get your Frankenstein food ideas here.
Frankenstein food ideas
It's Halloween! Time for a visit from Frank with these Frankenstein food ideas.
Frankenstein has a particular meaning for me. You see, when I was in graduate school earning my MFA, for my scholarship, I was assigned to be the research assistant for a professor.
This particular professor was writing a biography of Mary Shelley. Her intimacy with this 19th century writer and the inner circle to which Shelley belonged spread to me a good a bit, encouraged by such tasks as searching through weeks of London Times articles on Microfiche to find books Mary might have sold.
I, like other Mary Shelley fans, may have once cringed at the popular use of the "Frankenstein" to mean the monster instead of Mary's doctor, but I've reached a point where I believe society has simply taken over the depiction and has created a new monster we can rightly call "Frankenstein." That is, the green guy with bolts.
So here are 20 Frankenstein food ideas, or Frankenstein treats and goodies, for Halloween.
more Halloween food ideas
30 Halloween cookie ideas
Let's make it 21! These Frankenstein Rice Krispie Treats have been very popular.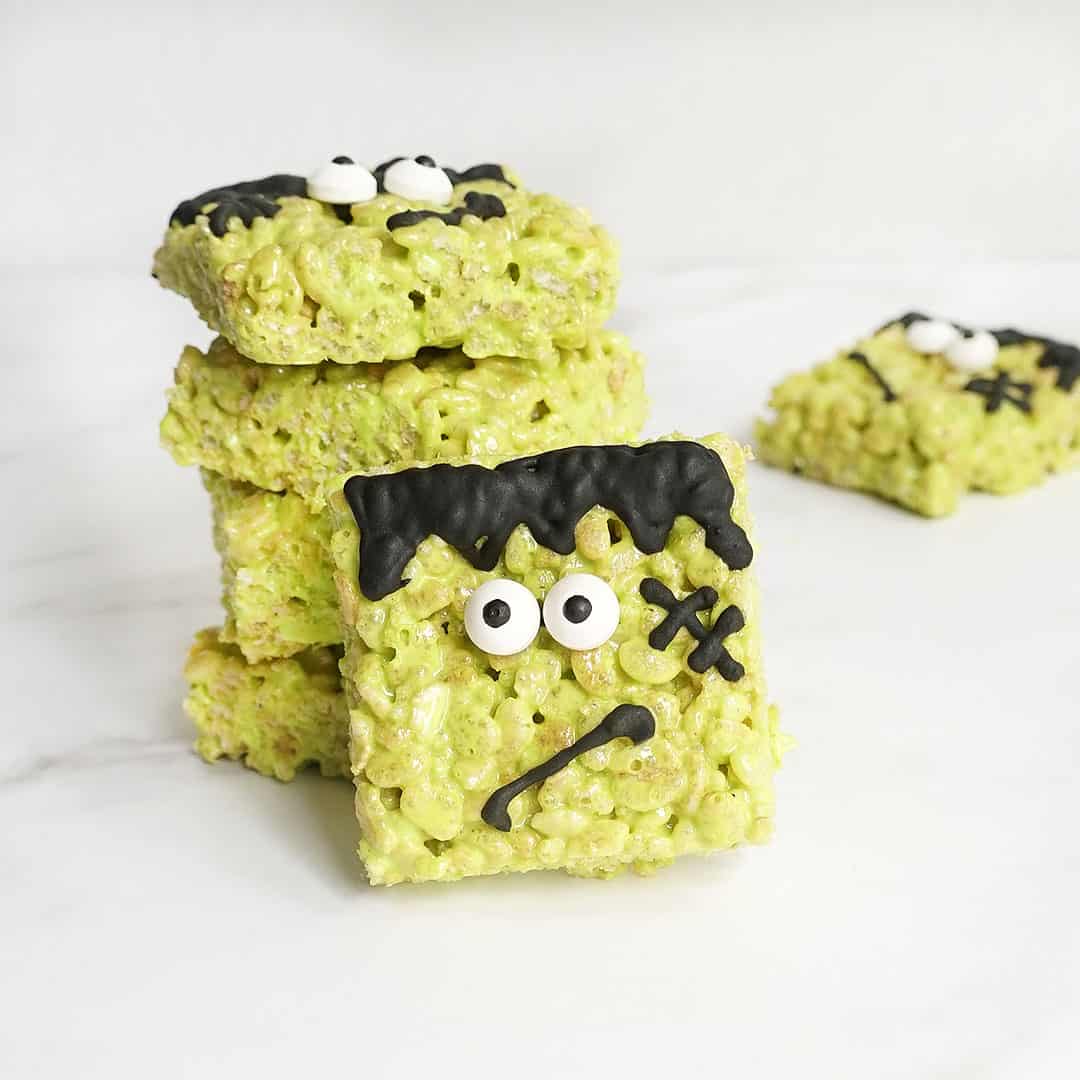 Halloween food ideas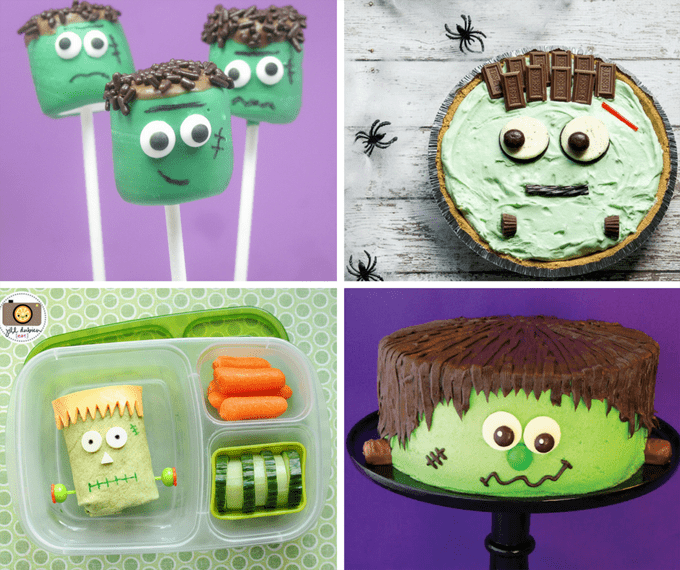 Lunch time! Frankenstein bento at Meet the Dubiens.
Not so spooky Frankenstein cake at Bird on a Cake.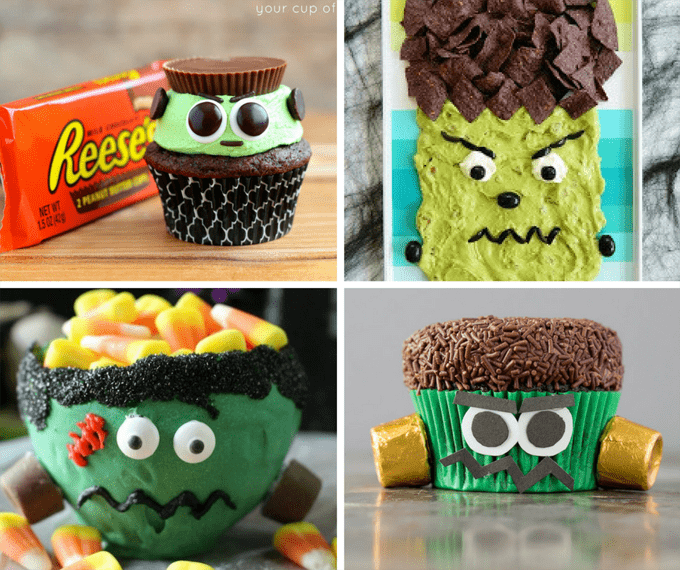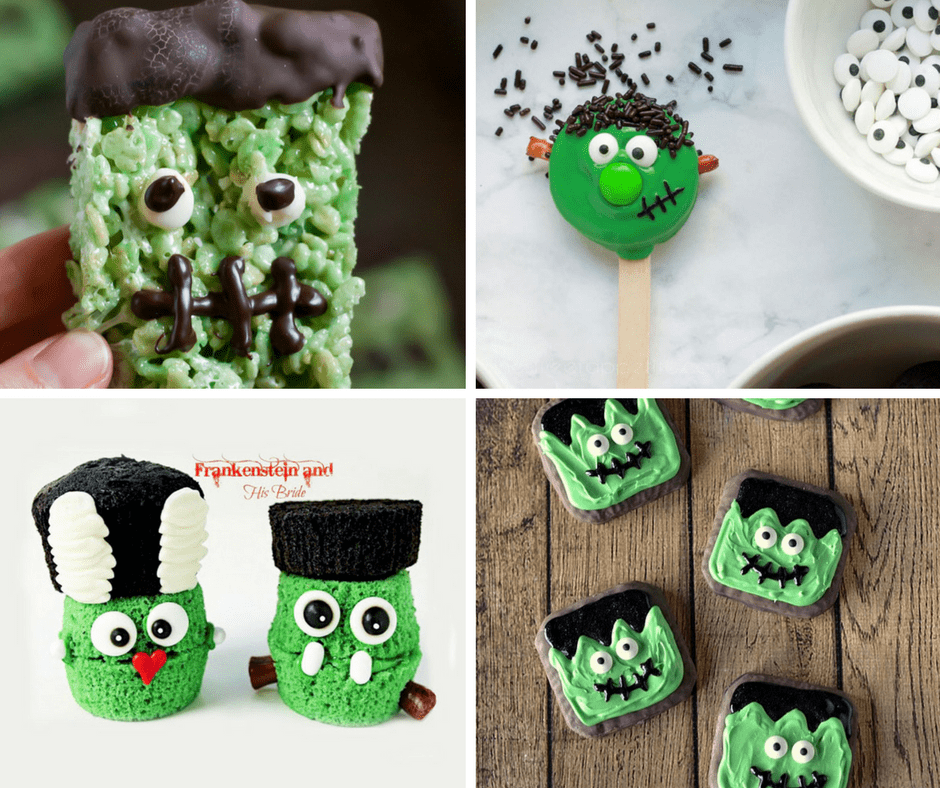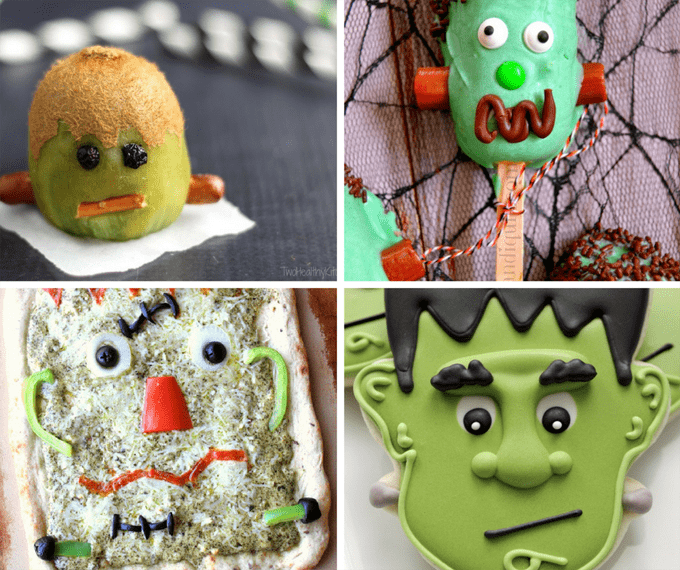 Make Frankenstein Twinkies at Miss Candiquik.
Fun Frankenstein pizza at Munchkin Munchies.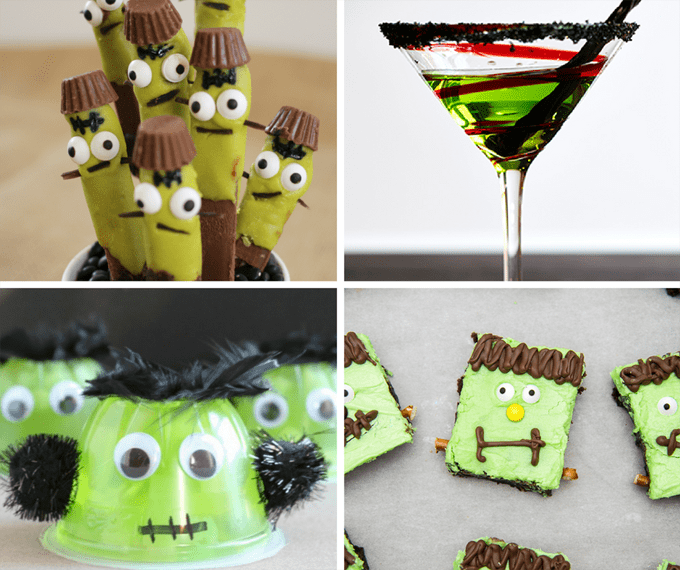 Have a Frankenstein martini.
Great party idea Frankenstein fruit cups at The Melrose Family.