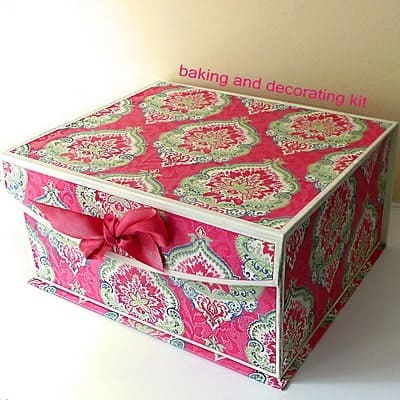 I've yarned plenty about my three-year old's love of baking and decorating cookies. She also loves all arts and crafts, yes, but even though there are hints of me in her, for the most part, she's entirely different. So different in personality, I almost don't know what to do with her. My niece also loves baking and decorating cookies. And all arts and crafts. But she actually reminds me of my childhood me in a way my own kid doesn't even touch. This discrepancy is hard to articulate, and based purely on the wonderousness that lies in distinct kids' characters. (And please, anyone about to respond with harsh critique on my mothering, understand I'm not saying I don't adore my own child's uniqueness in her difference, all I'm saying is I feel a special connection of similarity with my niece.)
So I wanted to get her a baking kit for her 6th birthday, and I searched and searched for just that perfect kit. Since it's kinda my field, I paid particular attention to what was in any kit I found and I just wasn't impressed. So I decided to make my own. (See tips for making your own kit at the end of this post. Warning: This will not save you time and money, but it does allow you to personalize the gift.)
IN THE KIT:
cookie decorating supplies
(cookie cutters, decorating bags, couplers, and small, round tips)
cake decorating supplies
(mini cupcake tray, baking cups, decorating bags, couplers and open star tips)
marshmallow decorating supplies
(marshmallows and edible writers)
sprinkles
food coloring
tools
(measuring cups and spoons, whisk, spatulas, dish towels, rolling pin)
instructions
(cookbook and recipe and how-to cards)
ALL THIS FIT IN THE BOX: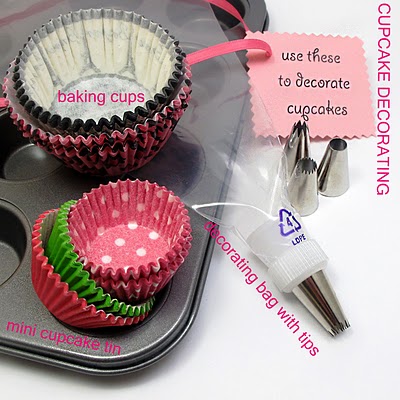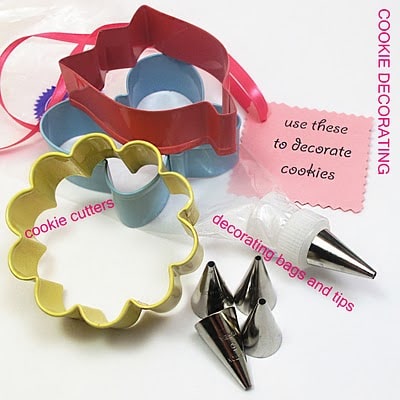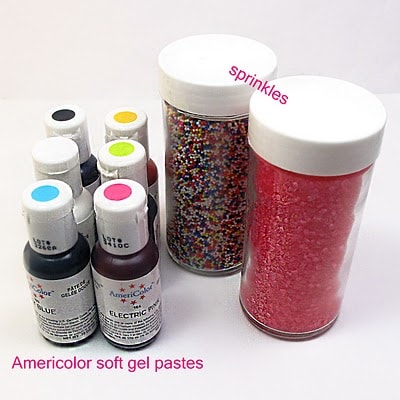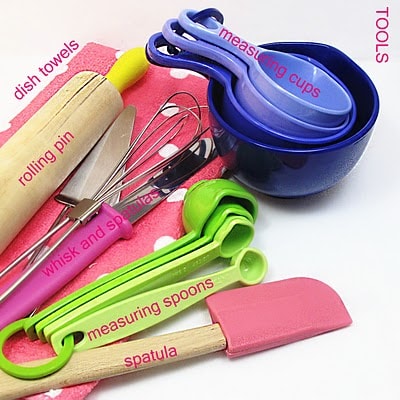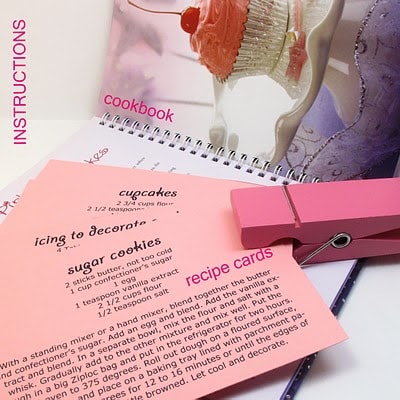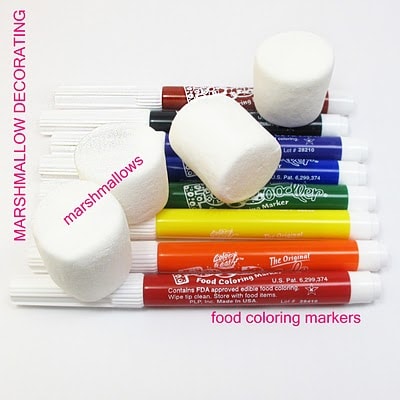 TIPS:
I assembled a decorating bag with a coupler and tip, as that's the best example to show how a bag looks assembled, then collected extra bags and tips (round tips numbered 3, 4 and 5) in a cellophane bag, tied with ribbon and labeled "use these to decorate cookies." Then I assembled another decorating bag with tips for cupcakes (open star and large, round tips) in a cello bag with extra bags and tips and labeled "use these to decorate cupcakes."
I also grouped the marshmallows and markers together with a label, "use these to decorate marshmallows."
In addition to the cookbook I enclosed, I printed recipes and decorating instructions on pink cards and clipped them together.
I lined the box with parchment paper. Everything fit perfectly. Phew.
All the decorating supplies are from Michaels, but the
Americolor
soft gel pastes–my favorites–are ordered online.