Disclosure: *This post may include affiliate links. As an affiliate, I earn from qualifying purchases.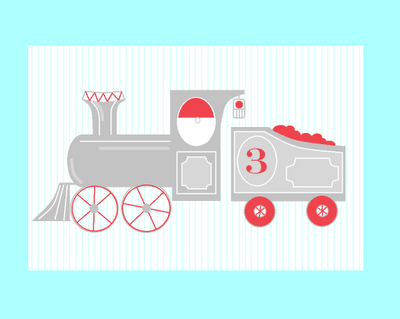 train party ideas
My daughter is obsessed with trains. As in, she can sit and watch you-tube videos of stationary cameras watching trains go by for hours. Really. So, for her third birthday party, we rented out the train-themed party room at THIS PARK in Maryland not too far from our house in DC.
It has a carousel and a little choo choo that winds through the forest. Now, we visit said park at least once a week, but not with 18 of her closest friends. I suppose I should spare you the downside, but to spread the woe, a recent storm damaged the tracks, so the train (a crucial element of our train party) was closed.
Yep. Closed. But we still enjoyed the room and several carousel trips at her train party.
some details from the party: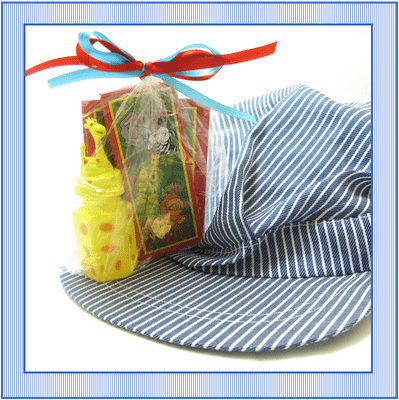 I stamped "t i c k e t s" in red and blue on these little drawstring pouches so guests could easily carry their train, oh wait, no, carousel tickets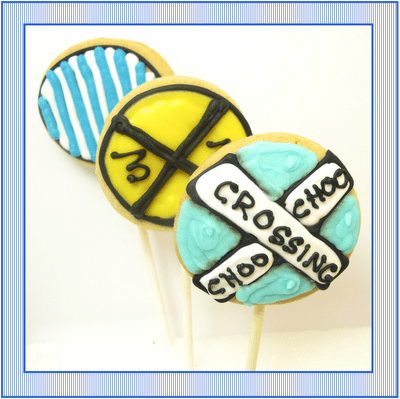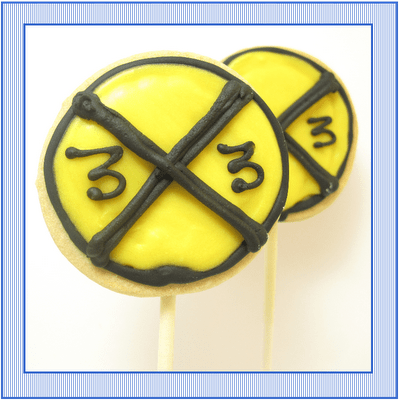 And of course cookies! I made train sign cookie pops (with "3" in place of the "RR" and "choo choo crossing" Xs) and stuck them in styrofoam blocks wrapped with light blue tissue paper.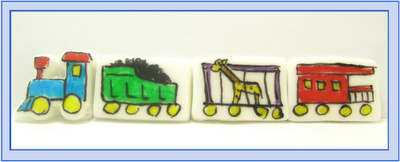 And I topped the cupcakes with these bite-size fondant train cars I drew with edible markers and arranged the cupcakes on this cupcake stand.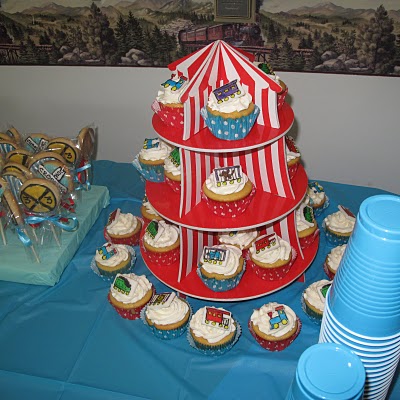 It's hard to see the detail, but the cars included the engine, the coal, a passenger car, a zoo car (with monkeys, giraffes, elephants or lions) and cabooses.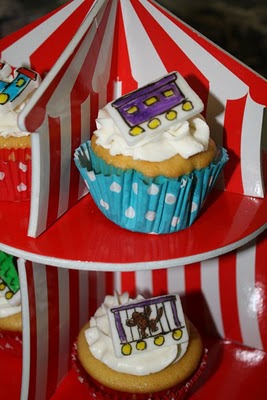 This photo was taken by my uber-cool friend, Danette. You can see the passenger car and the zoo monkey.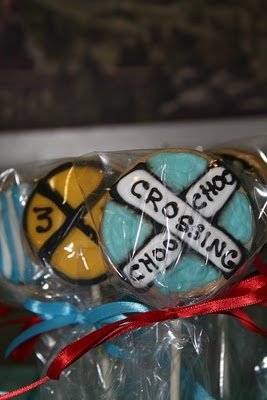 Another Danette pic (clearly she has greater photography skills than I) of the cookie pops.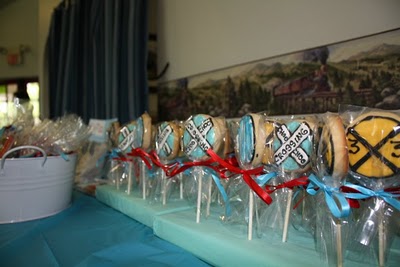 More cookie pops (a Danette pic).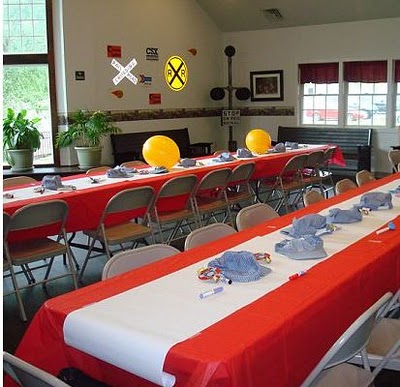 A picture of the room (from my mother-in-law, Shirley)
We lined the tables with paper and markers, punching balloons and engineer caps to give the kids something to do during non-train time.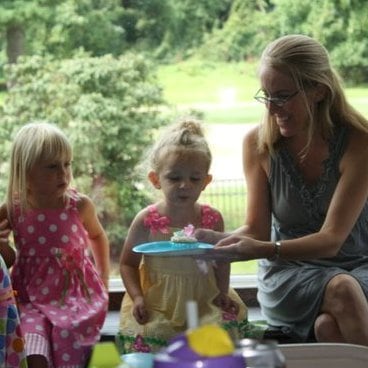 I love this picture from Danette of the birthday girl. From the window you can see the (nonfunctioning) choo choo track. There are actually lots more cute kids in the picture, but I cropped it to respect the privacy of said cute kids. That's her cousin on Maeve's right.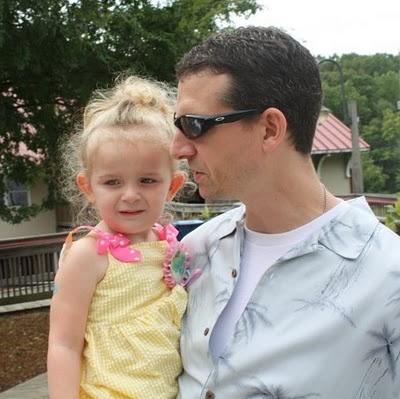 The birthday girl and her Dad heading to the carousel.
Don't know why she's looking wary.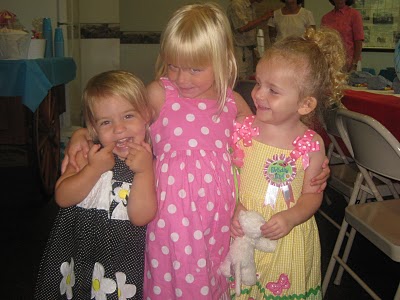 Maeve with her cousins, Ashley and Allison. Feel free to contact me with modeling inquiries.
the carousel
(for anyone visiting DC, I can give you detailed pros and cons on all 3 carousels in the area)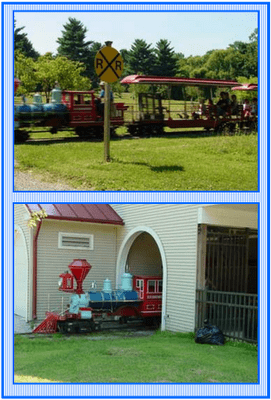 the choo choo that didn't run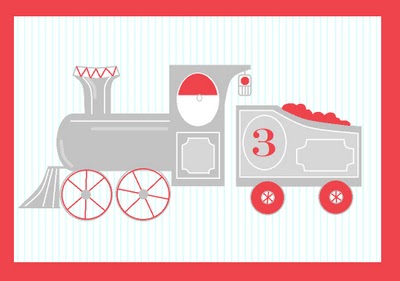 And I made this image for the evite.