Disclosure: *This post may include affiliate links. As an affiliate, I earn from qualifying purchases.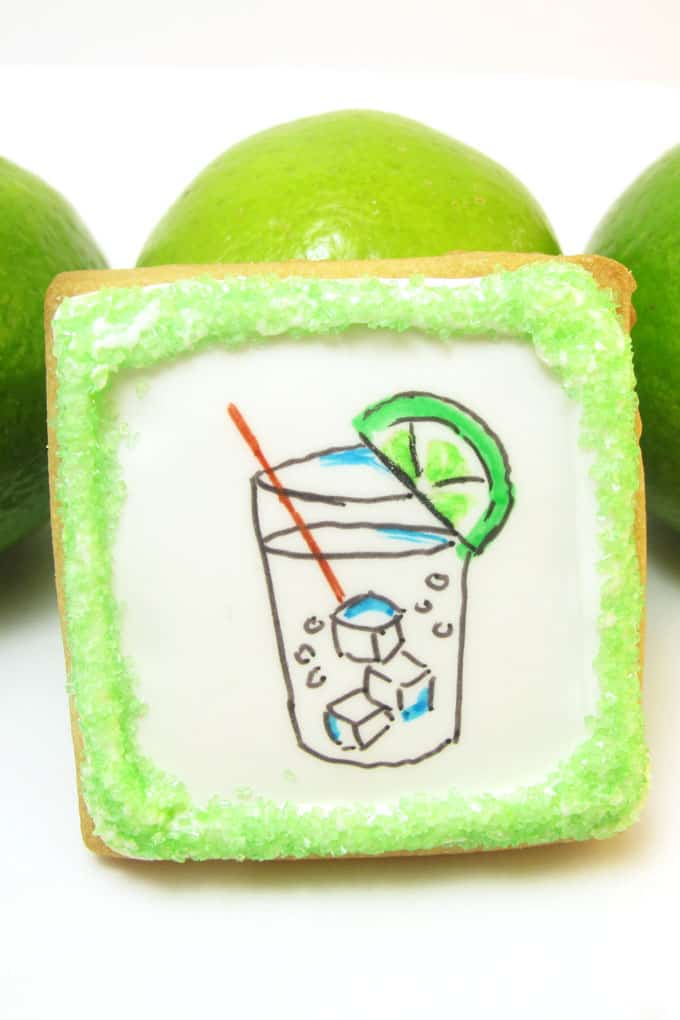 I made these gin and tonic cookies for the host of a pool party who has a penchant for gin and tonics. A penchant I understand well. Because gin and tonic is my cocktail.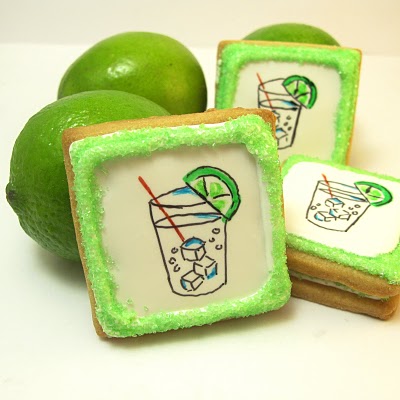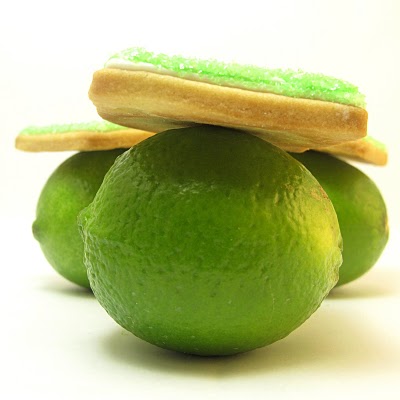 gin and tonic recipe


Before you begin, you may want to fix a cocktail.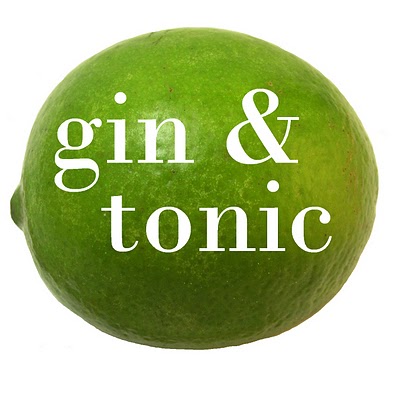 Fill a glass with ice cubes.
Pour in 3 ounces of gin, I prefer
T
anqueray
or
Bombay.
Add 4 ounces of tonic water.
Squeeze a slice of lemon into drink and stir.
Sip and enjoy.
gin and tonic cookies
You can draw these gin and tonics on your preferred surface: rolled and cut-out fondant, marshmallows or royal icing that has dried.
I did this: Cut out cut out cookies (using a 2 1/4 inch square cookie cutter), made white frosting (using Americolor soft gel pastes food coloring, Bright White), prepared a frosting bag with size "5" tip and filled with white, piped a square, thinned the frosting and flooded the center (see step one here for these breakfast cookies), let dry very well, piped another square at the edge and coated with green sprinkles, and brushed off the excess.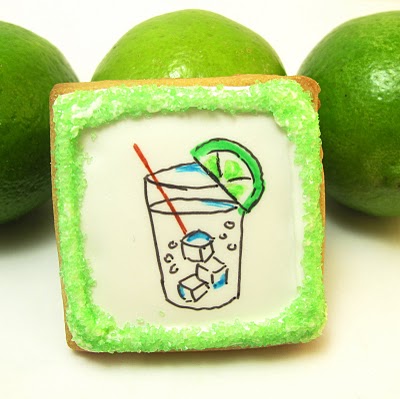 how to draw a gin and tonic
You will need up to 5 colors of food coloring pens: black, green, lime green, red (optional) and blue (optional). Some notes on the pens: Most sets only come with one green.
I used the green from my trusty Americolor Gourmet Writer set as well as the lighter green Wilton FoodWriters.
To get the fine detail for the black, I used my FooDoodlers. I know, this is a lot of markers to buy. You could probably get along with one green though.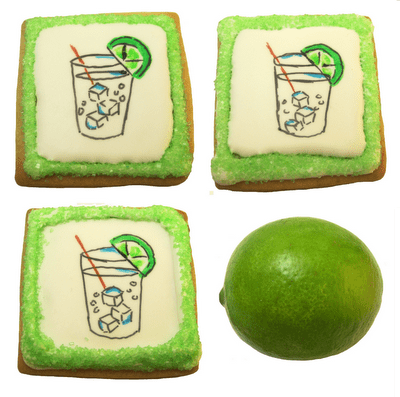 how to draw a gin and tonic:
(click on drawing below to enlarge)
1. draw a semicircle with the darker green
2. draw three triangle segments with the lime green (leaving white space between, as there is no white marker)
3. sketch an outline around the lime slice with black
4. draw the glass with black (an oval at the top, two slanted lines, and a curved line at the bottom)
5. draw an oval for the top of the drink
6. draw ice cubes and little circles for bubbles
7. if preferred, draw some faint blue highlights in the ice and glass
8. if preferred, make a line for a stirrer with red