Disclosure: *This post may include affiliate links. As an affiliate, I earn from qualifying purchases.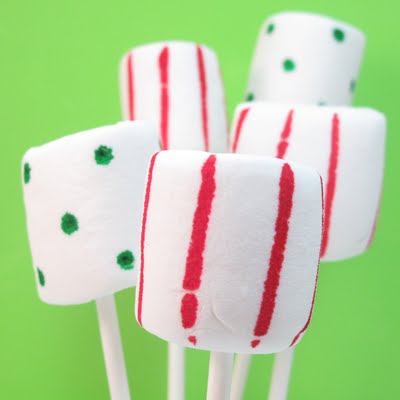 Christmas marshmallows
Food writers, marshmallows, and lollipop sticks are all you need to make Christmas marshmallows.
We went to get our Christmas tree today, so I'm definitely getting in the Christmassy mood. Christmas is by far my favorite holiday, so expect lots o' posts on Christmas treats.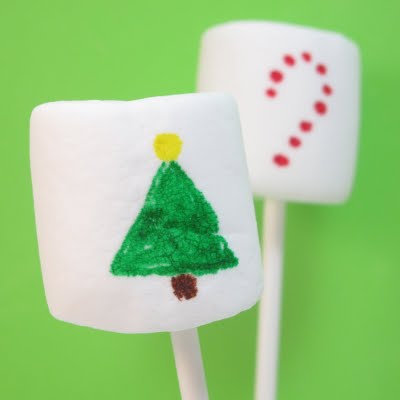 All you need to do is skewer a marshmallow with a bamboo stick or lollipop stick and draw your design with edible pens (I prefer Americolor gourmet writers.) Let the marshmallows sit uncovered for a couple hours to stiffen before drawing for better results.