How to make easy, no-bake, s'mores pops, marshmallows, chocolate, and graham cracker crumbs on a stick!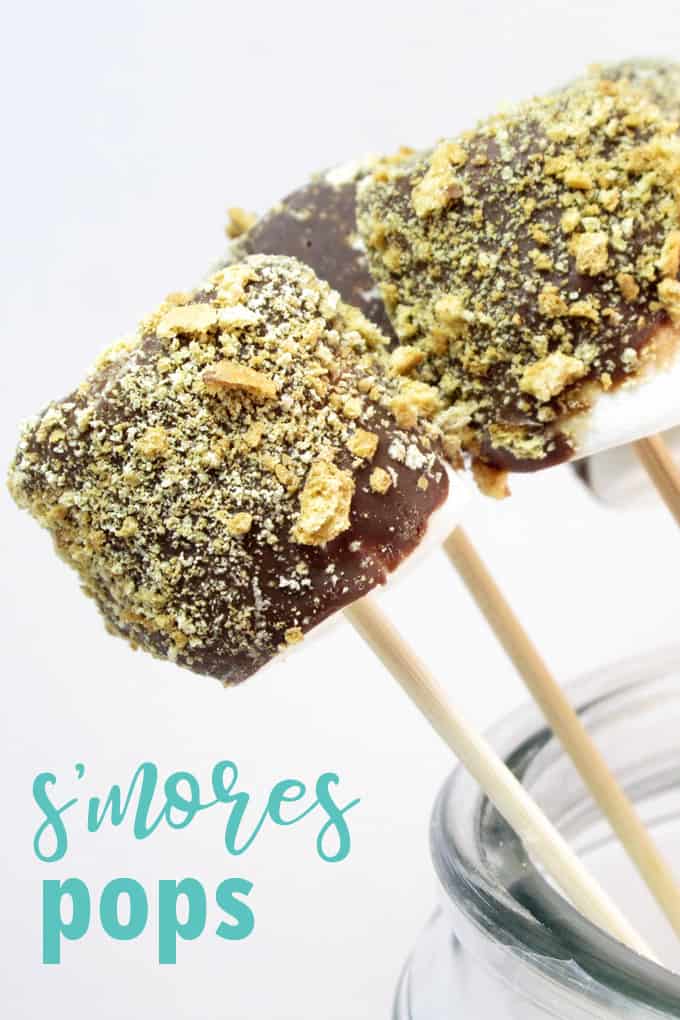 I've seen these yummy s'mores pops everywhere. So I decided to jump on the s'mores pops bandwagon because these are the easiest treats ever to make! Just like the classic summer treat, these s'mores pops have marshmallows, melted chocolate, and graham cracker (crumbs), but on a stick. It's the best no-bake summer dessert idea ever.
Need s'more s'mores ideas?
how to make s'mores pops
you will need:
marshmallows
skewers
chocolate (I used milk chocolate chips)
graham crackers
ziploc bag
rolling pin
metal bowl and saucepan or double boiler
wax paper
baking tray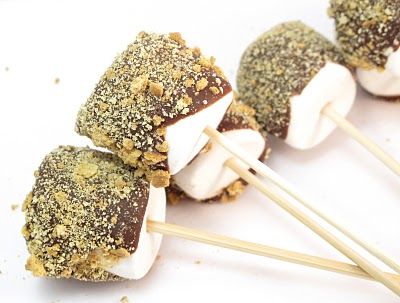 what to do:
Skewer marshmallows and set on baking tray lined with wax paper. Place a few graham crackers (I think I used about five, but add more as needed) in a large Ziploc bag and crush with rolling pin. Pour in a dish (and replace with more as needed). Melt chocolate chips in the metal bowl set over a saucepan with simmering water (do not let the simmering water touch the bottom of the metal bowl) or, melt chips in a double boiler. Holding skewer, dip marshmallow in chocolate to coat. Immediately hold over dish of graham crackers and spoon the graham cracker crumbs over the marshmallow to coat. Place on baking tray (one side will be a little flat because of this, but I didn't mind.) When you have finished with all the marshmallows, place in the fridge to harden a couple hours.
note to make more kid friendly:
If kids will be eating these, you may want to replace the skewers with a lollipop stick. This can be done any time, even after the pops are ready to eat. (The sharp end of the skewer is useful for piercing the marshmallow nicely, but has ouch potential.)