How to decorate popsicle cookies, a fun summer dessert idea.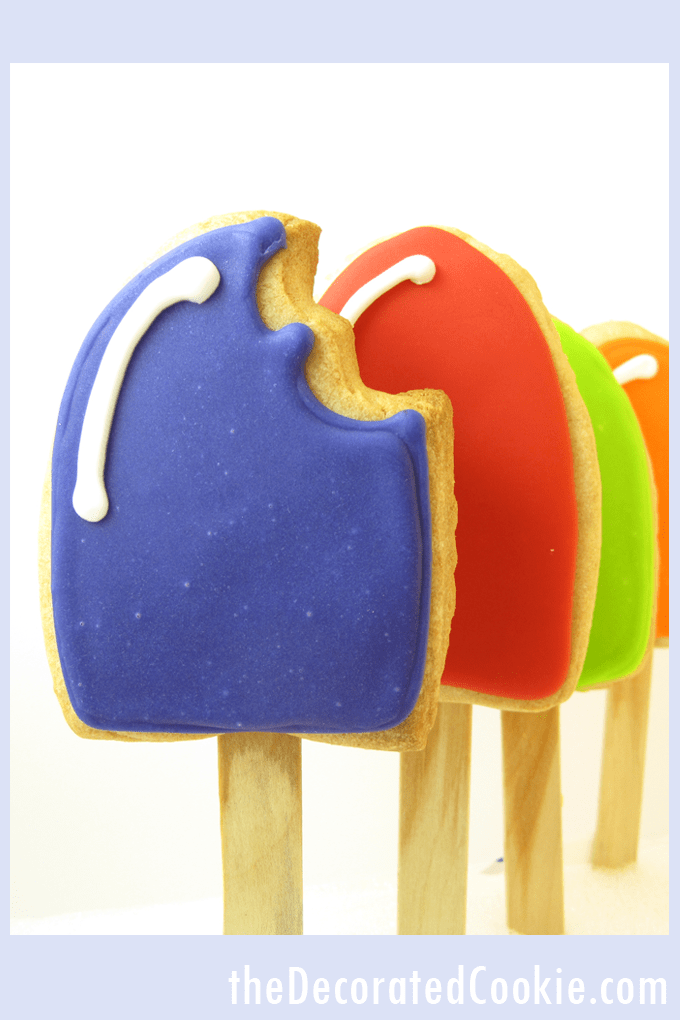 popsicle cookies
Popsicles that never melt! OK, so if you left these popsicle cookies sitting outside in the 90 plus degree heatwave we are enduring, they would likely be affected. But much more slowly. Here are some popsicle cookies for you to enjoy this Summer. If you like these, check out the tiny version. These mini popsicle cookies.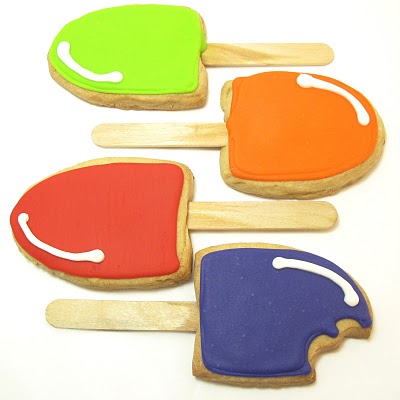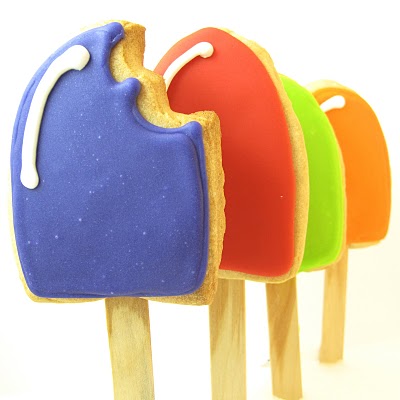 How to make "popsicle" cookies:
you will need:

*

cut out cookie dough AND royal icing

food coloring
decorating bags
decorating tips, size "4"
couplers
rubber bands
popsicle sticks
sharp knife

*Find disposable decorating bags, the tips, couplers and popsicle sticks in the craft store. For food coloring, I prefer Americolor soft gel pastes. Choose any colors you like. I used Red, Orange, Electric Green, Regal Purple and Bright White (for the highlight, you can also use a lighter version of the popsicle color in lieu of white). You'll need one bag, tip, coupler and rubber band per color plus extra decorating bags. You can also use a tombstone or popsicle cookie cutter if you have one, and cut off the bottom, or just make your own template from parchment paper. For tips on finding cookie decorating supplies, click here.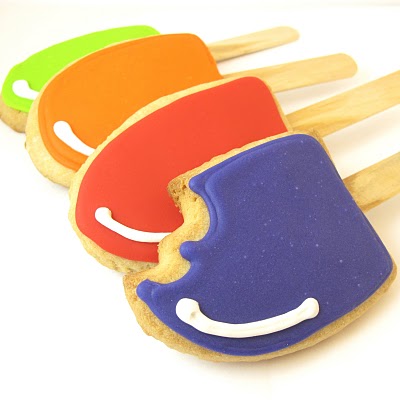 step one: bake your cookies
Roll out chilled cookie dough about 1/4 inch thick (thick enough to accommodate sticks). Cut out popsicle shapes with a sharp knife. Pat edges of cookie to smooth. Place on parchment paper-lined baking tray and insert popsicle stick about half way into cookie so the stick is fully inside the cookie (no stick should be seen poking out the back). Bake according to recipe and let cool. Note: I had no problem cooking the sticks in the oven, and I assume most brands are the same. But I don't know if every brand will work as swimmingly, so please stick by the oven just in case! I can't imagine they'd burst into flames, but I wouldn't want such a thing on my conscious!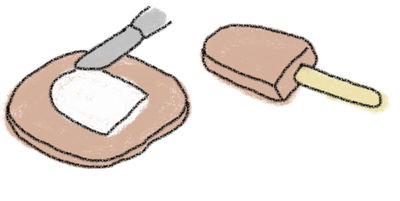 step two: prepare your icing
Prepare icing and tint in desired colors, about 1 cup for each popsicle color (you may use less for the highlight color. I made some white frosting to use as my highlight color.) Prepare frosting bags with couplers and size 4 tips and fill with about half of your prepared colors and one with the white frosting. Tie closed tightly with a rubber band.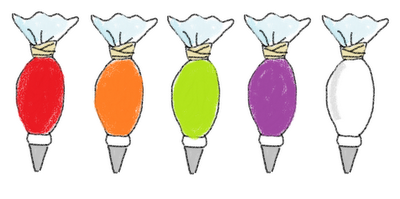 step three: decorate your popsicles
Outline popsicles with a color of frosting. Let set about 15 minutes. Thin reserved frosting of the same color with water, a few drops at a time, until the consistency of thick glue. Put the thinned frosting in an empty frosting bag, close off the top, and snip about 1/8 inch from the tip. Loosely pipe thinned frosting over the cookie and let flood to edges, encouraging as needed with a toothpick or the back of a spoon. Let set well, a couple hours, before piping a highlight on top.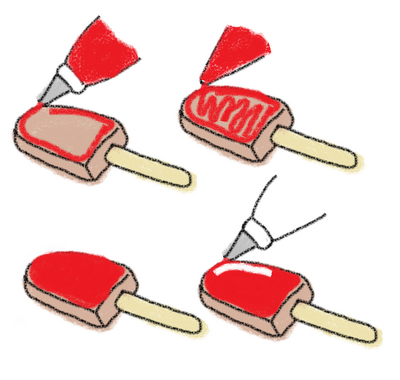 PIN FOR LATER: