Disclosure: *This post may include affiliate links. As an affiliate, I earn from qualifying purchases.


Rainbow food ideas roundup: Rainbow treats and sweets for your unicorn or rainbow party, or for St. Patrick's Day.
UPDATE: This post was originally published in March of 2013 and updated in 2018.
rainbow food ideas
In light of St. Patrick's Day, I thought I'd devote a little of my time to rainbows. Specifically, rainbow food ideas.
Hmmm. As my 5-year old is not-quite-as-obsessed-as-when-she-was-4-but-still-pretty-obsessed over rainbows, I devote a lot of my time to them.
I know it's hardly novel for a little girl to love rainbows, but I love that she loves rainbows. I sure did as a kid. I remember one of my first science fair projects in elementary school was all about the rainbow.
I share Kermit's wondering, "Why are there so many songs about rainbows?" Because rainbows are beauty and magic and mystery. And I hear unicorns ride them. And they lead to wealth.
Yes, Kermie, some day we'll find it. That rainbow connection. We'll get there. Holy hormones, I'm totally going to cry now.
Your first stop on the rainbow tour has to be this Virtual Baby Shower thrown for Violet by 17 crazy-talented bloggers. The theme: Rainbows. Because much as the rainbow leads to a pot o' gold (I had to), this will lead you to 17 sweet rainbow ideas. Hmm, so I guess really, here are 57 rainbow food ideas.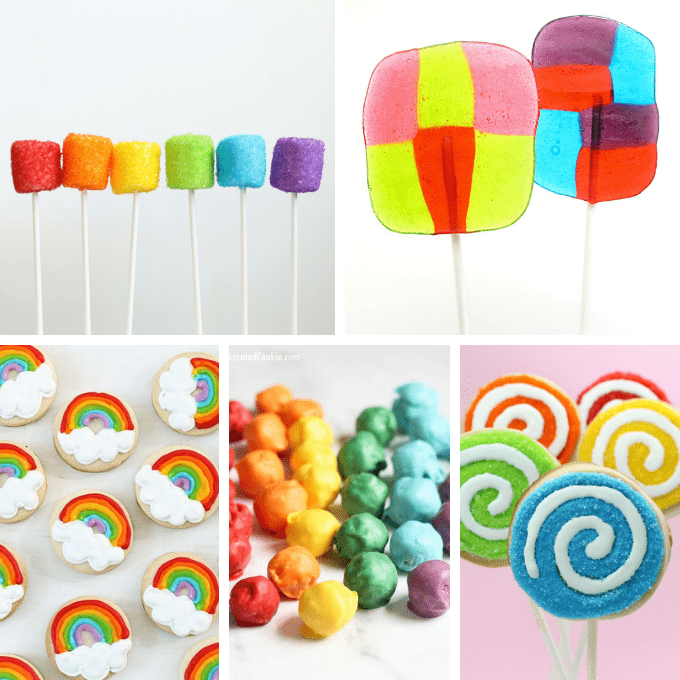 I'm going to start here at home and share with you the rainbow food ideas from my blog.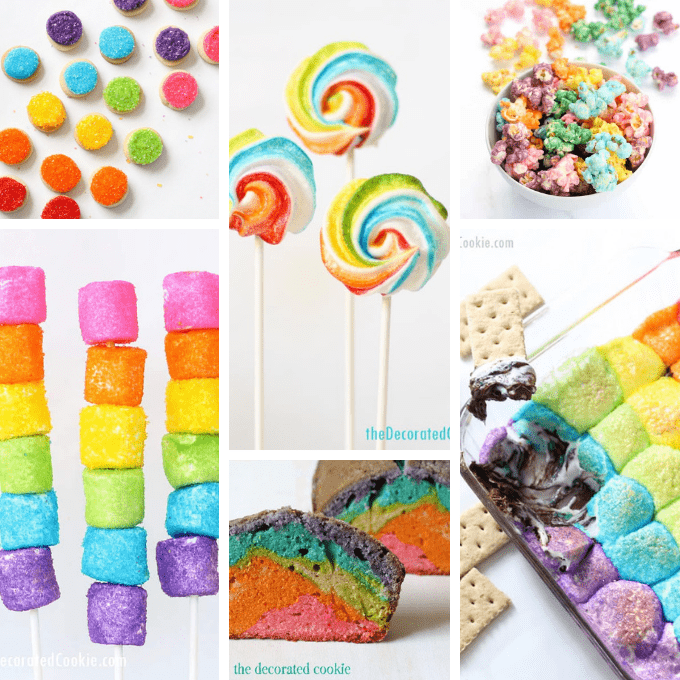 More rainbow food ideas: