Disclosure: *This post may include affiliate links. As an affiliate, I earn from qualifying purchases.


Wine all dressed up for the holidays! Christmas party boxed wine makes things a whole lot more festive.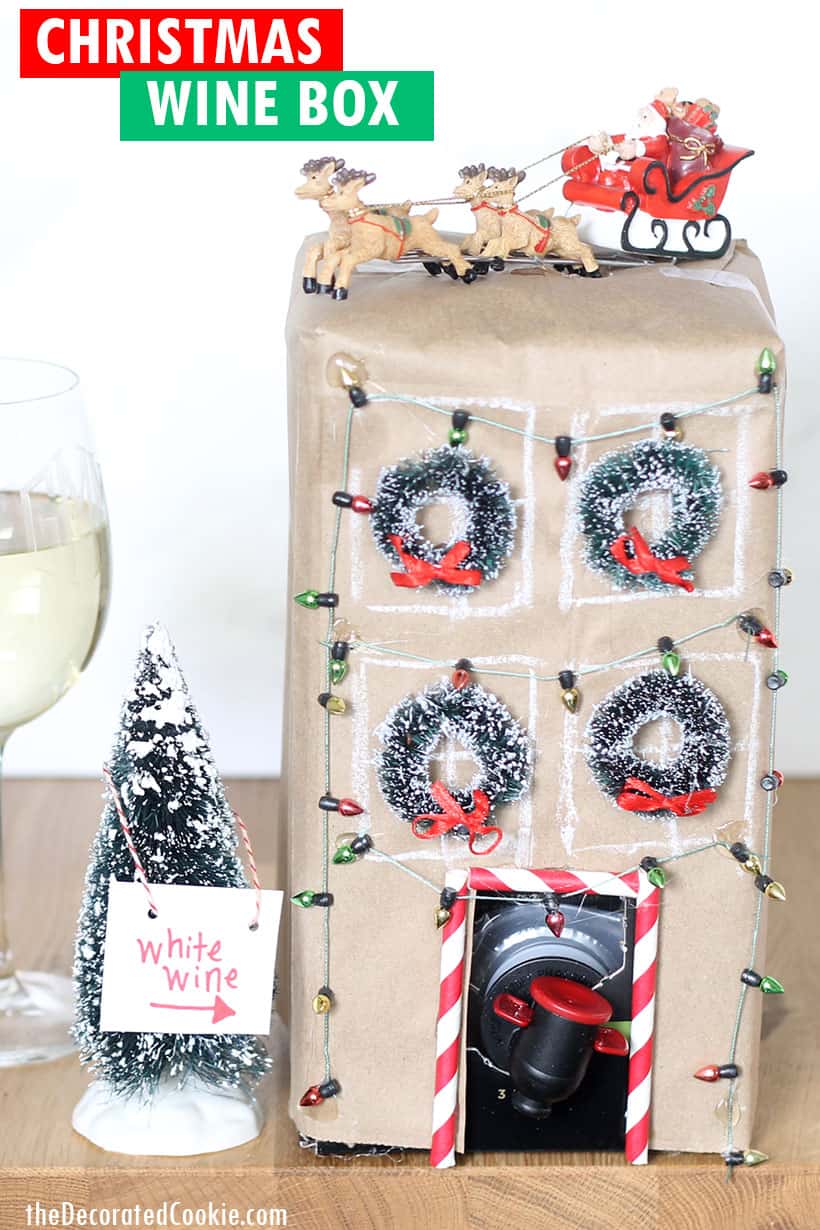 Christmas party boxed wine
This Christmas party boxed wine should be a conversation starter around the bar. I love my boxed wine, for one, but even those that prefer the bottle won't be able to resist pouring a glass from this "townhouse" decorated for Christmas.
I wrapped my favorite box of wine in a brown paper lunch bag and glued on some decorations I found at the craft store. That's it.
You can decorate the house any way you like. If you find candy decorations, I think a gingerbread house box of wine would be super-cute.
video how-tos
Unless you work a label into the decoration, you'll have to let folks know which wine is which. Here, I borrowed a Christmas tree from our Christmas village set and hung a sign on it to let guests know this is white wine.
A money-saving tip: I'm pretty sure when the party is done you can rip most of the decorations off and save them for next year's boxed wine, too.
more Christmas decorations
how to make Christmas party boxed wine
you will need:
box of wine
brown paper lunch bag(s)
tape or glue
white chalk
decorations
*I found my decorations at the craft store. I chose a little Santa and sleigh, mini wreaths, and a little string of lights. I found paper straws to frame the "door" at the spout. Choose any decorations you like!
what to do:
Open the wine at the spout. Wrap the box in brown paper lunch bag(s). Boxes of wine are not uniform size, so wrap the box in the paper as well as you can with minimal seams. Secure with tape or glue. (I secured with tape.) Be sure to cut out a space for the spout.
With the white chalk, draw your design on the paper. I only drew windows.
Hot glue the decorations. Serve!