Easy paint swirl ornaments are a kid friendly Christmas craft and DIY Christmas ornament idea
paint swirl ornaments
So my daughter spotted a box of plain, glass ornaments in our ornament bin. I tried to hide them, because our tree is already so overloaded, but she can't be fooled. She wanted to decorate them. I wanted to decorate them in as easy a way as possible. (It was that kind of day.) I remember my sister-in-law made paint swirl ornaments years ago, long before the kids were even thoughts in our heads. I remember these ornaments so many years later, because mine is hanging from my tree as I type.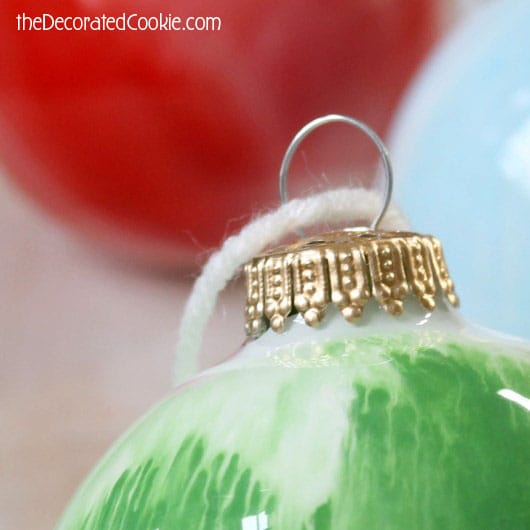 Turns out, swirling paint in ornaments is perfect for kids, except for the part where her paints were too thick so we had to use my craft acrylics. The acrylics worked well, but they aren't as washable as poster paint, so just be careful with the drips and drops on the finery.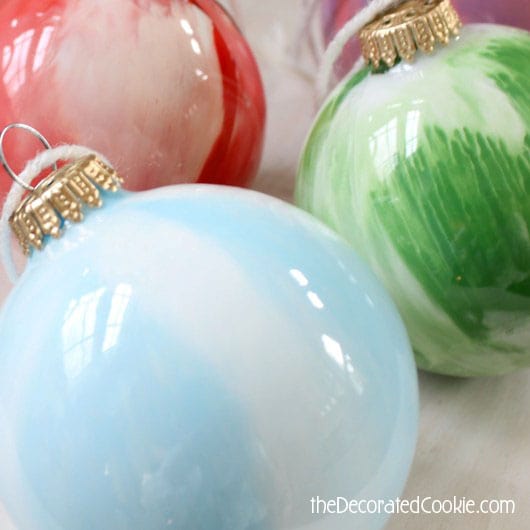 To make paint swirl ornaments:
You will need:*
paint (acrylic craft paint)
glass or clear plastic ornaments
yarn, ribbon or ornament hooks
*Find the ornaments at the craft store. For the paint, I used acrylics from the craft store, as the consistency was just right.
What to do: Take the top off of the ornament. Squirt a couple colors of paint inside and swirl away. I only added about a teaspoon each at first, and then added more paint as needed. Let the ornaments dry. TIP: If you have too much paint in the ornament, overturn it and let it drip out. An empty egg carton works well for thPut the top back on. Add yarn, ribbon or a hook to hang.